Crypto Education in Nigeria Takes a New Route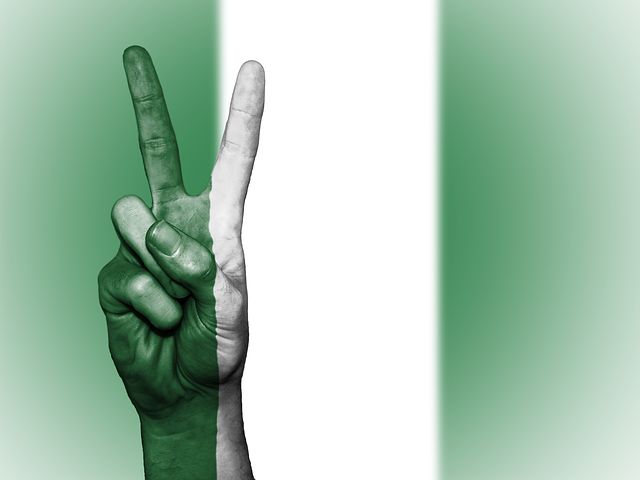 Adoption is the buzzword in crypto communities and the best way to drive adoption is through education. A lot of persons have heard about cryptocurrency however, they have a limited knowledge of what digital currencies are and what they entail. This has led forward thinking crypto enthusiast to creating a week long blockchain and cryptocurrency workshop geared towards educating coworkers at Workstation as well as the general public about the technology they are so curious about.
The program is organized by Cryset who in collaboration with Yellow card. The event is schedule to hold for 6 days and begins on Monday, September 10 – Saturday, September 15 2018 at Workstation, 7, Ibiyinka Olorunbe , Victoria Island Lagos.  The aim of the organizers of the event is to create a classroom environment where teachings/learning of blockchain and cryptocurrency will take place. The organizers are working with the largest Co working space in Nigeria with a community of over a 300 people comprising entrepreneurs, companies, developer, and millennials.
Although the cryptocurrency market is currently down, this has not deterred crypto enthusiast who believe in creating real world use case for cryptocurrencies as well as driving adoption. The event will be given an ambience of a classroom with 25 students per class. This is to help the attendees learn in a learning friendly environment as well as ask questions and develop practical solutions to what they have learnt. The tutors for this event include high profile thought leaders, entrepreneurs and educators in the Nigerian Blockchain and Cryptocurrency space.
The workshop will be making access to a lot of cryptocurrency tools and information easier. The curriculum includes what is blockchain, Understanding Bitcoin and cryptocurrencies, Introduction to Cryptocurrency trading, How to Integrate Blockchain into your business (Blockchain for Enterprises), Investment opportunities in the Blockchain space, Blockchain architecture, smart contracts and dApp development. The classes are designed in such a way that they target those without a basic knowledge in cryptocurrencies to those interested in investment as well as developers.
This is the first of its kind in the crypto space and it would be an exciting time for all those seeking knowledge in cryptocurrency and blockchain.
What do you think about these classes? Share your opinion with us in the comment section below.
Image credit: cryset
Disclaimer:
The Information provided on the website is designed to provide helpful information regarding cryptocurrency subjects. The content is not meant to be used, nor should it be used as a basis, foundational knowledge or prerequisite for decision making regards trading. Always do your own research and due diligence before placing a trade. We are not liable for any outcome based on any content found on the site.
Bitcoin Pizza Day, We've Come a Long Way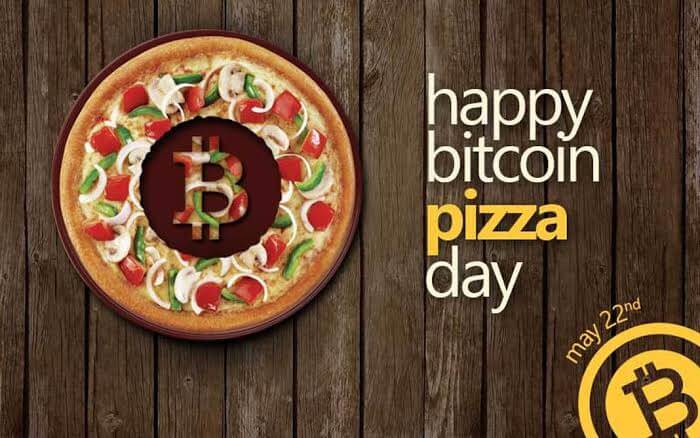 Pizza is well known all over the world the juicy cheesy meal has won many a heart. Bitcoin, on the other hand, is also breaking boundaries. The story of Bitcoin Pizza Day begins on May 22, 2010. It isn't just a story of how one man bought a pizza for 10000 Bitcoin, it is a story of Bitcoin adoption.
Nine years ago, Laszlo Hanyecz traded 10,000 BTC for Pizza and has since been known as the Bitcoin Pizza guy. At that time one BTC was less than a dollar, but today, it is worth over a $7,000. Laszlo Hanyecz had announced on the bitcointalk forum that he was willing to pay 10,000 Bitcoins for the delivery of two Papa John's pizzas. He wrote on the platform,
"I'll pay 10,000 bitcoins for a couple of pizzas.. like maybe 2 large ones so I have some left over for the next day."
At that time, all Hanyecz, a software engineer from Florida wanted was to get Pizza in exchange of BTC. Pretty soon, a British man took up Hanyecz's offer. He offered to get the two pizzas for him at the price of $25 a piece. It was quite a bargain because at that time 10,000 Bitcoins were worth around $41. Nine months after exchanging his BTC for Pizza, Bitcoin became equal with the U.S. dollar, which means the two pizzas were now worth $10,000. Today, the price of one BTC is worth $7918.69 as at the time of writing.
While it is easy to make speculations as to why Hanyecz was willing to part with his digital currencies for Pizza, we cannot deny that he has made a contribution to adoption. It is important to note that the Bitcoin Pizza story is the first known real-world bitcoin transaction. Hanyecz claims that buying the pizza helped legitimize BTC. And although he doesn't think about how wealthy he could have been if he had held onto his coins he doesn't regret it. He claims that he is proud to have been a backer of Bitcoin and a proponent of its use in the real world.  
Today, Bitcoin use has exceed pizza purchase. Bitcoin and other altcoins can be used for varied purposes. A lot of businesses have adopted digital currencies as a means of transacting since the Bitcoin boom of 2017. You can now purchase a house with bitcoin and even receive your salary in Bitcoin. Today, May 22 has been named Bitcoin Pizza Day. In celebration of the day, crypto companies such as Huobi are celebrating Bitcoin pizza day with special offerings for their users.
Can you spend 10,000 BTC on Pizza? Share your thoughts with us in the comment section below.