Commonly Used Crypto And Blockchain Terminologies You Should Know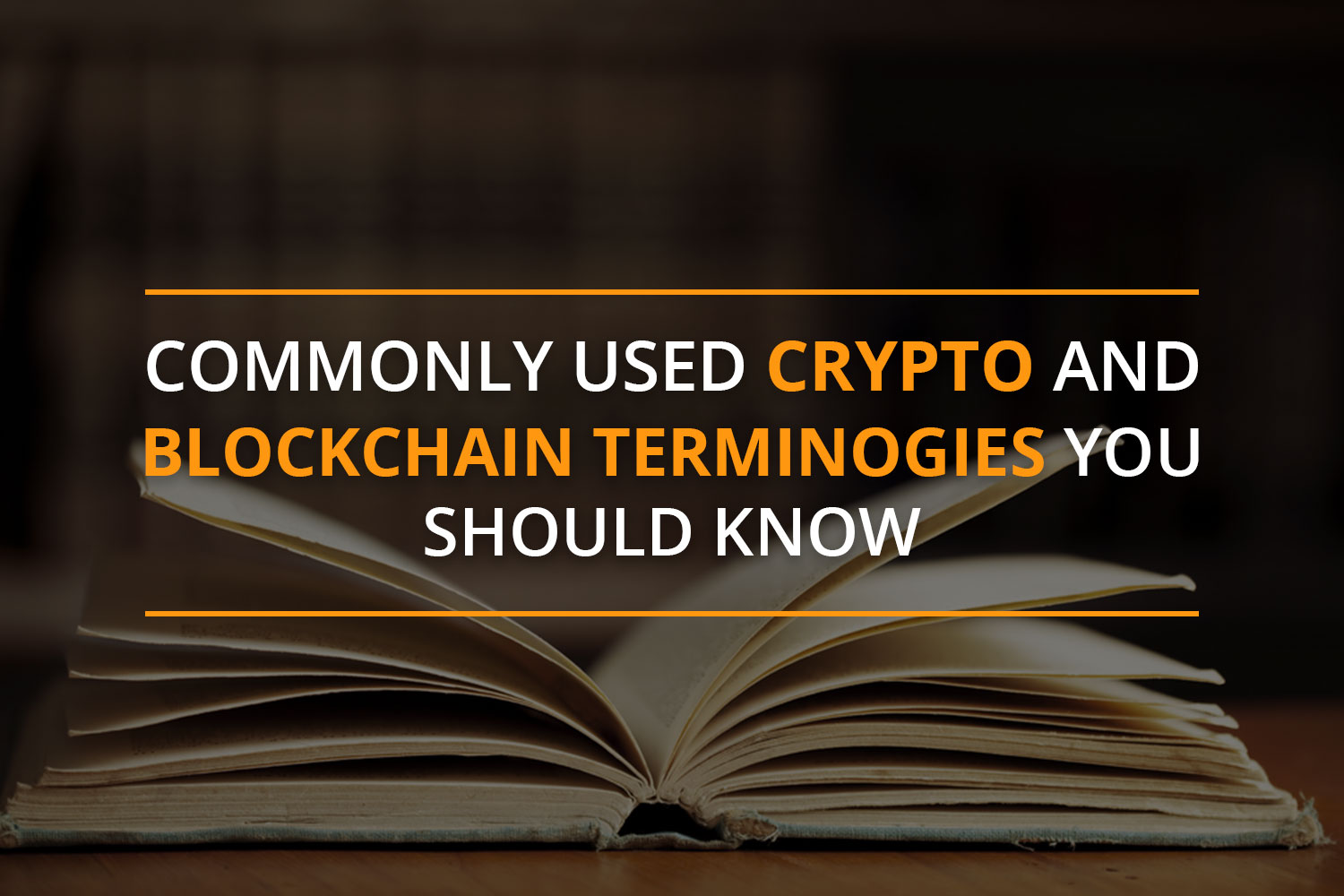 The Blockchain and cryptocurrency ecosystem frequently use terminologies like "decentralization", "cryptography", "keys" and "wallet address". However, to those that are not familiar, these blockchain terminologies can be a bit confusing even for early adopters, the Blockchain technology is an ever-evolving technology which produces terms that can be quite difficult to grasp.
While some terms are newly developed slangs, others are technical blockchain terminologies that have been in existence for a long time. This ever-growing list is a starter pack that offers a simplified explanation of some of the frequently used terms in the Blockchain sphere.
Cryptography
Cryptography is heavily based on mathematical theory and computer science practice that ensures information is transmitted in secrecy. That is, the process of encrypting and decrypting information so that only the only the audience that the information is intended for can access it. In a nutshell, it is the practice and study of techniques for secure communication.
Blocks
Blocks are files where data pertaining to the Bitcoin network is permanently recorded. By way of analogy, you can compare block as the individual pages of your book. A block represents the 'present' and contains information about its past and future. Each time a block is completed it becomes part of the past and gives way to a new block in the Blockchain.
Block Chain
This is a type of distributed ledger, when blocks are created, they are structured into a sequence over a period of time. Each time the computer solves a mathematical puzzle, that block is added to the previous one, and the process continues. The addition of these individual blocks forms a chain of blocks called Blockchain.
A DAO (Decentralized Autonomous Organization)
This can be thought of as a corporation run without human involvement under the control of an incorruptible set of business rules.
Gas
A layman interpretation of gas would be a substance in a form like the air that is neither solid nor liquid. However in the crypto space, gas is a measurement roughly equivalent to computational steps (for Ethereum). Every transaction is required to include a gas limit and a fee that it is willing to pay per gas; miners have the choice to including the transaction and collecting the fee or not. Furthermore, every operation has a gas expenditure; for most operations, it is 3-10, although some expensive operations have expenditure up to 700 and a transaction itself have an expenditure of 21000.
Mining
Mining is the process of several computers competing to solve a mathematical puzzle found inside a block. This process verifies the transaction, add it to the Blockchain and triggers the release of cryptocurrency as the output. Also, the people that verify the transactions are called Miners.
Cryptocurrency
A cryptocurrency is a form of digital currency that uses cryptography, where encryption techniques are used to regulate the generation of units of currency and verify the transfer of funds. Unlike fiat currency, cryptocurrencies operate independently of a central bank. Examples of cryptocurrencies are Bitcoin, Ethereum, Dash, Tron, Kurecoin, Litecoin, etc.
 A private key
A private key is a string of data that shows you have access to bitcoin in a specific wallet. Private keys can be thought of as your password or ATM pin and should not be revealed to anyone as they allow you to spend the cryptocurrency from your wallet.
Cryptocurrency wallet
A wallet is a digital storage location – a file that contains a collection of private keys for your cryptocurrency – same as your physical wallet but in this case for digital currencies. Typically, it is like the "bank account" for your digital assets. There are different types of wallets, including software and hardware wallets.
Consensus
A consensus is a mechanism on the Blockchain that allows the computers responsible for validating transactions are in agreement. A consensus is reached when the majority of the miners validate a block on the Blockchain.
Hash rate
This is the speed at which a mining computer used to verify and validate transaction on a Blockchain can go. Computers with higher hash rates would be able to verify transactions faster than those with a low hash rate.
A Node
A node is any computer that connects to the Blockchain network/database. Nodes are instrumental in making cryptocurrencies decentralized with every node keeping a version of the entire Blockchain.
Proof of Work (PoW)
Proof of work is a system that ties mining capacity to computational power. Blocks must be hashed, which is in itself an easy computational process but an additional variable is added to the hashing process to make it more difficult. Upon the successful hashing of the block, some time and computational effort must have been taken. Hence, a hashed block is considered proof of work.
Proof of Stake (PoS)
This is an alternative to proof of work system, in which the amount of crypto that you hold that is your existing stake in the crypto is used to calculate the amount of cryptocurrency that you can mine.
Testnet
Testnet- Testing network is an alternative bitcoin blockchain where developers can test their system. The cryptocurrencies used in testnet do not have any real world value as the application allows developers to experiment without having to worry about breaking the main bitcoin blockchain.
There are other blockchain terminologies that can not all be presented in this article, you can also refer to cryptocurrency terms every crypto-newbie should know.
Find this Article helpful? Do share your thoughts, contributions or suggestions with us in the comment section.
MoneyGram's New Time Remittance Technology backed by Visa not Ripple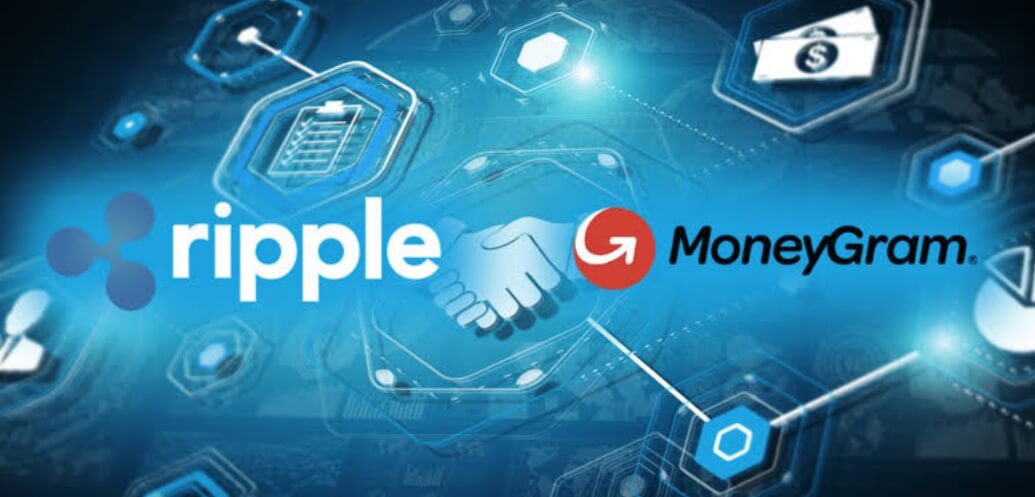 A new service introduced by remittance giant (MoneyGram) which allows users to send and receive money in real-time has been credited to visa and not the work of its blockchain-based partner (Ripple) in an announcement by representatives of the company.
The recently launched Fastsend, a new service which allows clients to send money in real-time to a phone number through a mobile application or dedicated website. While responding to enquiries from news sources about the latest concept, it was revealed to much surprise that MoneyGram did not make use of the technology of Ripple to achieve the latest product.
Do we need blockchain for real-time settlements?
MoneyGram Chief Operating Officer, Kamila Chytil informed news sources that FastSend makes use of Visa's Direct Original Credit Transaction to send funds to bank accounts making use of Debit card deposit which is clearly not blockchain-backed or related.
Without the need for DLT, the dedicated website and app make use of an open-source cloud-based microservices. Chytil further stated that although Ripple is not involved in the new product, the firm still makes use of Ripple's blockchain in other fields of the company.
Also, Chytil made mention of MoneyGram's continuous effort on how to utilize blockchain in areas where it could assist to solve data privacy and regulatory obligations via distributed ledger technology. In her remarks, she spoke highly of DLT technology and cryptocurrencies, stating that the firm believes blockchain to be the future of global cross border payments and transfer of money.
As MoneyGram continues to research on the multiple use cases in order to tap into Ripple's tools while integrating with the recent version of Ripple's service suit to introduce cash-out service to all network members.
It is worth noting that Ripple is gaining increased support and approval among financial institutions to provide them with its DLT services in Africa with the National Bank of Egypt joining its network, this has been seen as a welcome development as it would do well for the inward remittance within the region the Ripple Network.