Cheetah Africa Set to Create an Enabling Environment For Fintech Startups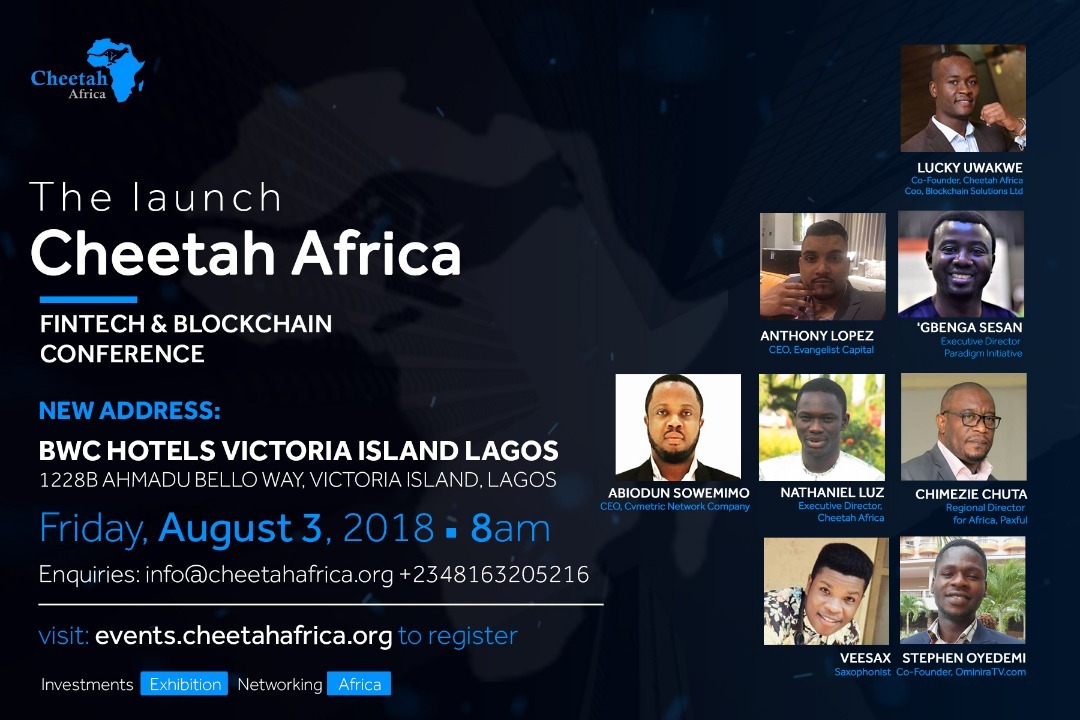 Africa is experiencing an influx of creative solutions built on the blockchain and cryptocurrencies and Cheetah Africa is one of such solutions. The non-profit organisation aims at creating a safe and enabling platform for techpreneurs and blockchain startups. Africa is gradually becoming a place for Fintech and technical innovations and Cheetah Africa is trying to promote the adoption and use of the blockchain to see that Africa rises from underdevelopment.
The organisation Launched today 3rd of August 2018 in an elaborate event that held at the BWC Hotels in Victoria Island Lagos. The event kicked off at 8 am and had influential speakers at the event. Lucky Uwakwe the co-founder of Cheetah Africa and COO Blockchain Solutions, explained, "We at Cheetah Africa want to make Africa ripe for this growth by focusing on blockchain and Fintech startups. We will no longer wait for the right time as the time is now." Lucky is of the belief that Africa is a mine for everything Fintech and if any investor overlooks the prospects they will be at a loss.
The  event was centred around the potentials in Africa and how unleashing these potentials will expand the African market. Educating people about the potentials of the blockchain technology as well as driving adoption was also discussed. The event also focused on funding creative business ideas in Africa.
Speakers at the event include Nathaniel Luz, Executive Director of Cheetah Africa, Chimezie Chuta, Regional Director of Paxful, Gbenga Sesan, Executive Director, Paradigm Initiative, Ayo Daniels, The Lighthouse, Anthony Lopez CEO, Evangelist Capital, Sowemimo Abiodun Alex, CEO CvMetric Network Company and  Stephen Oyedemi Co-founder, OminiraTv.
Cheetah Africa is creating a support structure for Africa's Fintech and blockchain startups. The organisation aims to make capitals available as well as get investors interested in their projects, startups, ideas, and initiative. Cheetah Africa also aims to have a hub in every country on Africa and help scale African projects.
What do you think about Cheetah Africa? Share your opinion with us in the comment section below.
Image credit: pixabay,
Disclaimer:
The Information provided on the website is designed to provide helpful information regarding cryptocurrency subjects. The content is not meant to be used, nor should it be used as a basis, foundational knowledge or prerequisite for decision making regards trading. Always do your own research and due diligence before placing a trade. We are not liable for any outcome based on any content found on the site.
Block.one Launches a Social Media App, "Voice"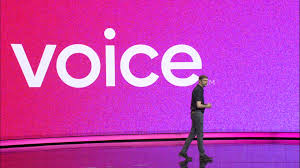 Block.one, the firm behind EOS, on 1st June 2019 announced that it is introducing a blockchain-based social media, Voice, that will bring alignment and transparency to social media users. This was made open at the company's June 1 event at the DC Armory in Washington, DC. which drew about 300 attendees who included industry influencers, developers, investors, media and members of the community.
Block.one claimed that "Social media is fundamentally broken and is in need of a complete overhaul." Noting that Voice will be launched on EOS public blockchain and therefore is a more transparent social media platform for the world. And hence, the value of good content gets circulated right back into sustaining the community, not corporate bottom lines as it will return to users. Voice is then meant to cultivate creation, sharing, discovery, and promotion of contents by real users, not bots and fake accounts just like on Facebook or Twitter and users will directly benefit from their ideas and engagement on the platform.
Voice will be on the public blockchain of EOS and it will allow for alignment and transparency – no hidden algorithms nor invisible interests.
Brendan Blumer, CEO of Block.one, who opened the company's June 1 event at the DC Armory in Washington, D.C. with the announcement of Voice said that "the truth is, current social media platforms are designed to use their users." However, pertaining to Voice, he said, "just look at the business model. Our content. Our data. Our attention. These are all incredibly valuable things. But right now, it's the platform, not the user, that reaps the reward. By design, they run by auctioning our information to advertisers, pocketing the profit, and flooding our feeds with hidden agendas dictated by the highest bidder. Voice changes that."
Is Block.one Capable of this Social Media Revolution?
Block.one is well positioned to lead this social media revolution because its first product, EOSIO, was a global initiative to build a more scalable, secure and flexible blockchain framework that enable people to reimagine, rebuild and restore trust in the systems enterprises. Its success with EOS has led to it offering early backers a huge returns for their investment. And notably, the numerous networks built on the EOSIO software are consistently the most used public blockchain platforms in the world, accounting for upwards of 70% of all blockchain activity. For example, Everipedia and Galaxy Digital LP are such networks that utilized EOSIO network. Security, privacy and ease-of-use will always be critical in Block.one's projects.