Blockchain Accelerator Funds Kenyan Startups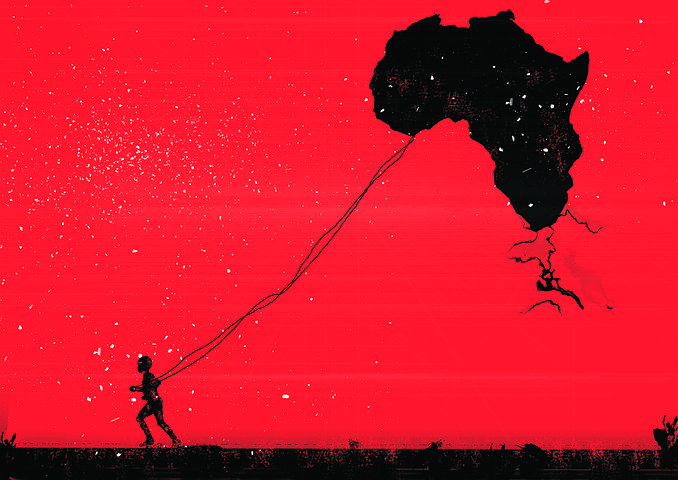 Sofia-based æternity Starfleet Incubator for blockchain startups has enabled two Kenyan based startups secure the needed funding for their projects. The startups, UTU Technologies and RideSafe took the top position in the final event of æternity Starfleet. UTU Technologies had developed a machine learning algorithm optimised for trust while RideSafe was a startup which provided health services to motorcycle taxi drivers.
The two startups were not the only ones to benefit from the event as
æternity and æternity Ventures, overseers of the global incubator programmes and partnerships, announced that a total nine projects made it to the finals and they will receive a combined sum of US$1.3 million in investment. US$150,000 went to a Croatian startup while RideSafe and the remaining teams had the remaining funds distributed amongst them. The platform was a great one for these startups as a number of investment funds and angel investors followed the event online.
Earlier in April, UTU had raised funding from Hong Kong-based accelerator Zeroth receiving US$200,000. The team also got an additional US$50,000 from æternity Ventures' partner network. Jason Eisen, chief executive officer (CEO) of UTU Technologies was excited about the out come and said, "Even being invited to take part in the final event of æternity Starfleet was a huge privilege for our team, and winning the top prize is vindication for our tireless efforts to date. This is a strong vote of confidence from one of the leading authorities within the blockchain sphere, and æternity's support has been incredibly beneficial during the Starfleet programme."
On the other hand, Nikola Stojanow, CEO of æternity Ventures explained, "We are beyond excited to continue working with the æternity Ventures team, and look forward to taking our project to the next level with their guidance and vision." Nikola was impressed by the dedication, potentials and passion of the teams. He also added, "The finalists have demonstrated an innate ability to take our feedback and fine-tune their business model and roadmap accordingly. I'm very excited to see the project progress to the next phase of development."
What do you think about these startups? Share your opinion with us in the comment section below.
Image credit: pixabay,
Disclaimer:
The Information provided on the website is designed to provide helpful information regarding cryptocurrency subjects. The content is not meant to be used, nor should it be used as a basis, foundational knowledge or prerequisite for decision making regards trading. Always do your own research and due diligence before placing a trade. We are not liable for any outcome based on any content found on the site.
Ripotr: Tokenizing Loyalty in Brand Businesses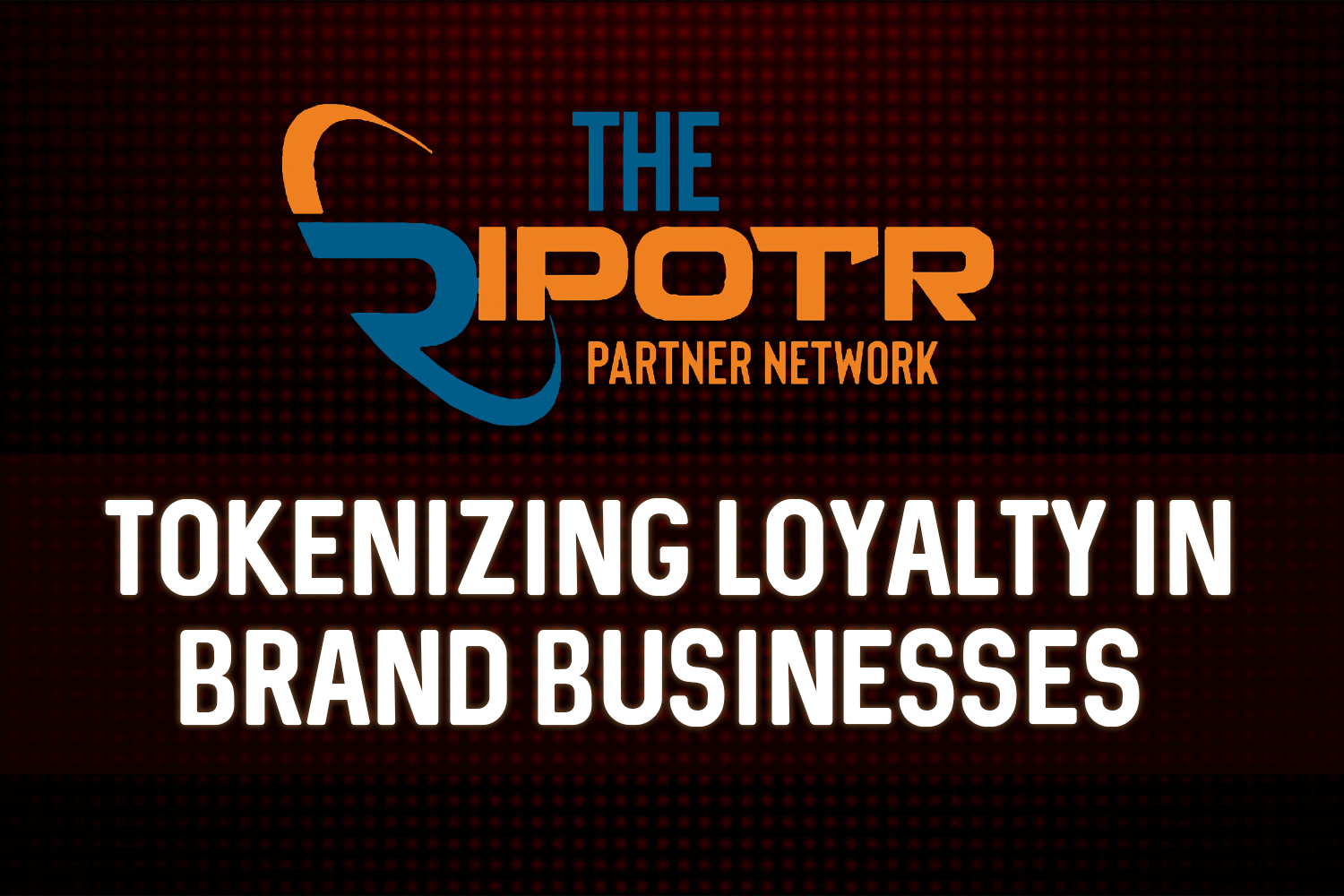 Startups always come to make life a lot less difficult for the community while also promoting financial benefits for the project. This opinion is shared among the very many projects around the globe including the CEO at RIPOTR. In a recent chat with Raymond, he does well to bring us an update on the  Loyalty based Business project.
It is no news that business-merging produces positive economic impact. The problems of Ignorance in relation to business-merger techniques, paperwork hassles and all that are some of the reasons we are not seeing a lot of mergers especially in Nigeria. RIPOTR provides these much needed unique business management solution to mostly small and medium scale businesses.
In his words, what RIPOTR does is create awareness of the benefit of small and medium scale enterprises merging, and also provides a platform to enable businesses to merge without hitches while still maintaining individual ownership of their businesses by using a franchisor Business model that exists on the Platform.
These are the key features of the business model
1. Providing a merger platform for businesses to merge and increase customer base.
2. Distributing free company shares in cryptocurrency tokens to customers that patronize businesses in the merger network
3. Maximizing marketing resources by Giving financial incentives to clients that help the merger network grow its customer base through recommending and inviting prospective businesses and clients to join the community.
4. Introducing a mobile payment system that ensures a profitable distribution of income from the merger.
"Any business or service provider can join our partner's network, add their clientele to our database and then share in profit generated from the merger."
When asked how RIPOTR works, Raymond had this to say;
Getting businesses to collaborate in some sense is key to success at RIPOTR
1. A business or service provider Signs up and gets registered with us to join the merger network of businesses.
2. The businesses get their every client registered into our database under them so we can track when these clients patronize other businesses in the merger and send them a commission.
3. Registered businesses use our mobile payment system to receive payment so as to enable effective transaction tracking and profit sharing.
BENEFITS FOR BUSINESSES SIGNED UP TO RIPOTR PARTNER NETWORK
Increase in patronage
Every business that joins the RIPOTR network experiences an increase in patronage because of the vast customer base of the merger and also consistent online and offline marketing plus promotions. we encourage customers to patronize businesses in the partners' network through the incentive of distributing free company shares (cryptocurrency token) of RIPOTR for every transaction completed with any business in the network to both transacting parties.
More income for businesses
For every business that joins the RIPOTR partner network and adds its existing clients to the customer base of the merger, we keep track of other transactions made by these clients in the partners' network and give a percentage of it to the business. what this means is that businesses in the merger do not depend on only their business to earn income, they also earn from other businesses in the network that their clients patronize.
Vigorous and effective marketing for businesses
Marketing is key to the success of any business and customers recommendation is the most effective form of marketing. Our franchisor business model provides a financial incentive to clients that help with marketing and growing our customer base by recommending the merger platform and inviting people they know to patronize businesses in the RIPOTR network. Every business that joins the merger gets to benefit from this marketing model.
Improved customer experience with mobile payment.
Mobile payment is a trend that is quickly catching up with customers. Smartphones enable users to make purchases and make payments via the mobile channel, without them having to use cash or credit cards. with our mobile payment system, businesses can offer an instant, cashless payment to customers, thereby increasing their own customer base and enhancing sales.
Small businesses are by way of illustrations, like broomsticks, they need to merge together to have a meaningful financial and economic impact. RIPOTR provides the bind that holds these business mergers together and still allows them to have their individual ownership.
Our business model utilizes the cryptocurrency token reward economic model and multiple level commission sharing innovation to empower businesses and clients to work together to accomplish a common goal of financial prosperity for all.
Do you run a business or offer any services and would like to join the RIPOTR business merger network
Click here to tell us about your business
Contact us for more Details and Enquiries
Disclaimer:
The Information provided on the website is designed to provide helpful information regarding cryptocurrency subjects. The content is not meant to be used, nor should it be used as a basis, foundational knowledge or prerequisite for decision making regards trading. Always do your own research and due diligence before placing a trade. We are not liable for any outcome based on any content found on the site.