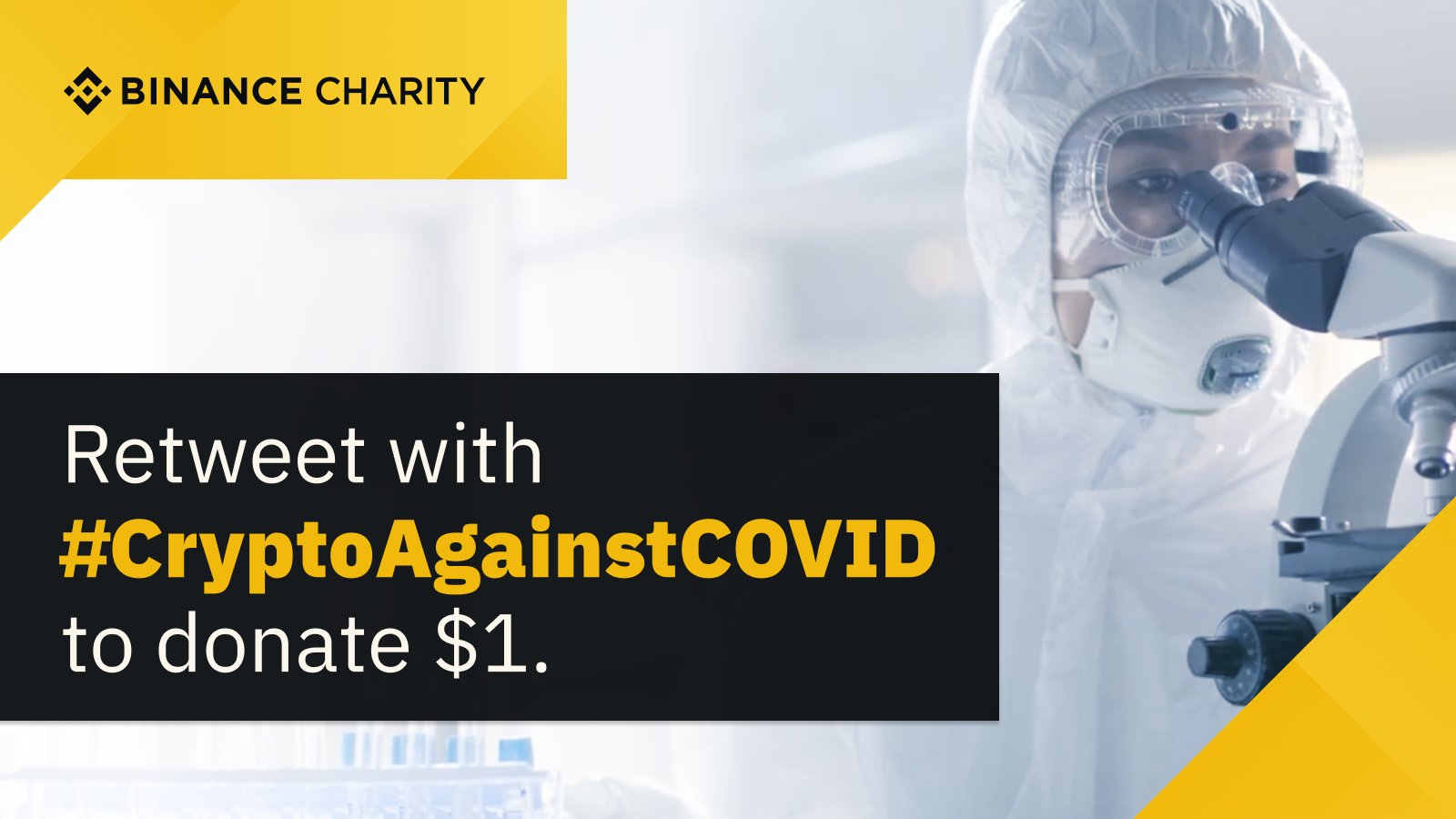 Binance Charity Initiates $5 Million Coronavirus Relief Campaign with Matching Commitment to Fight the Global Pandemic
Binance through its charity arm, Binance Charity has committed to donate millions of dollars to help fight the global pandemic ravaging nations of the world and undermining their economic growth.
The virus which was first noticed in Wuhan, China has spread across the world resulting in the death of thousands of persons with hundreds of thousands already confirmed to be infected.
Binance Charity has announced it will commence a global campaign tagged "Crypto Against COVID" to address the health concern worldwide. Through this campaign, it is looking to raise $5 million dollars in cryptocurrencies to support the cause.
The initiative will see Binance making an upfront donation of $1 million BUSD and set up a set of wallet for public donation. The Charity arm said it will convert funds received in the Binance Stablecoin BUSD to fiat and purchase supplies from vetted suppliers and ship same to targeted hospitals in affected countries.
CZ (Changpeng Zhao), founder and CEO of Binance. was quoted saying "……..We encourage the community to take part in this initiative as we unite against COVID-19, and together, we'll drive impact".
Binance also announced on Twitter that it will donate $1 for every retweet to donation post. And if a million retweets target is reached within 7 days, it will donate an extra $1 million. It also said it will continue with a second phase of the donations of upto $2 million.
It also calls for and encourages the public to donate to support the cause. This was also echoed by the Binance Business Manager (Nigeria) Emmanuel Babalola who said "To win this fight against COVID-19, everyone must come together to help"
Speaking on the Campaign, Helen Hai, Head of Binance Charity said "The most important element of human life is to show compassion and help others as we can, without the limitation or restriction of borders. Blockchain technology enables this in greater capacities than ever before and Binance Charity wishes to bring this to the masses."
Earlier on before the virus became a global concern, the Blockchain ecosystem giant had launched a "Binance for Wuhan" campaign where it committed upto $1.4 million worth of medical supplies to support the battle against the virus in the Peoples Republic of China.
Facebook's Calibra Rebrands to Novi, to be Interoperable With Messenger & Whatsapp Enabling Instant Payments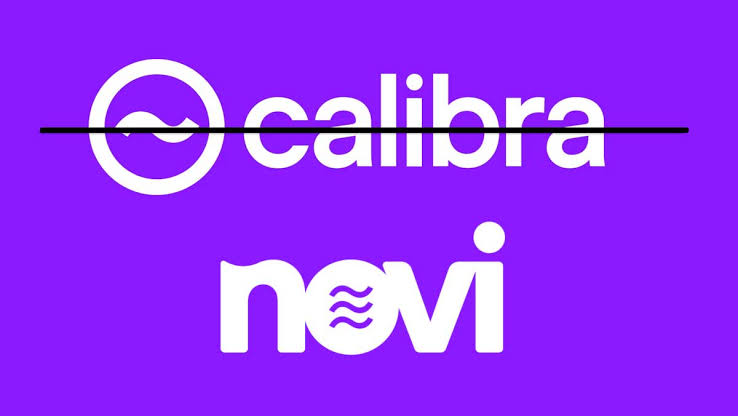 According to an announcement, the Calibra which was announced to be use for the Libra project by Facebook has been rebranded to Novi. The rebrand comes as a need to move forward.
It comes with a redesign that according to the firm is said to represent the "the fluid movement of digital currency".
The name Novi has its root in the Latin word novus which means "new". According to Novi, the change from Calibra to Novi doesn't in any way affect the core vision of the project. Its quoted saying "While we've changed our name from Calibra,..…we haven't changed our long-term commitment to helping people around the world access affordable financial services".

Novi will work as a standalone application and will be interoperable with Facebook's social messaging apps Messenger and Whatsapp.
According to Novi, the app will allow people to send money as "as easy as sending a message", such that transactions will arrive instantly and will not contain hidden charges.
The app will require users to undergo KYC which is aimed at combating fraudulent activities.
The wallet customers will be asked to verify their accounts using government issued IDs.
While the released date is yet to be known, Novi will release an early version of the App when the Libra network has gone live though the wallet will be released to a limited number of countries.
The Facebook ambitious move into the world of cryptocurrency has been met with various opposing moves from nations all over the world since it released the Libra whitepaper in June, 2019.
The move which was applauded by some industry personalities saw great resistance from nation's states that saw the facebook's move as a threat to their financial sovereignty.
Resistance from the both local regulators and foreign nations resulted in the departure of the project from by some of the earliest members of the Libra Association- an organization made up of corporations that will oversee the project.
These challenges notwithstanding, the project has decided to move on, however with a pruned product and with other members signed up already to the Libra project.

It is believe with Libra hiring ex-US government officials, it will help smoothen its path as it hopes to launch one of the most ambitious cryptocurrency project.