Binance Charity Initiates $5 Million Coronavirus Relief Campaign with Matching Commitment to Fight the Global Pandemic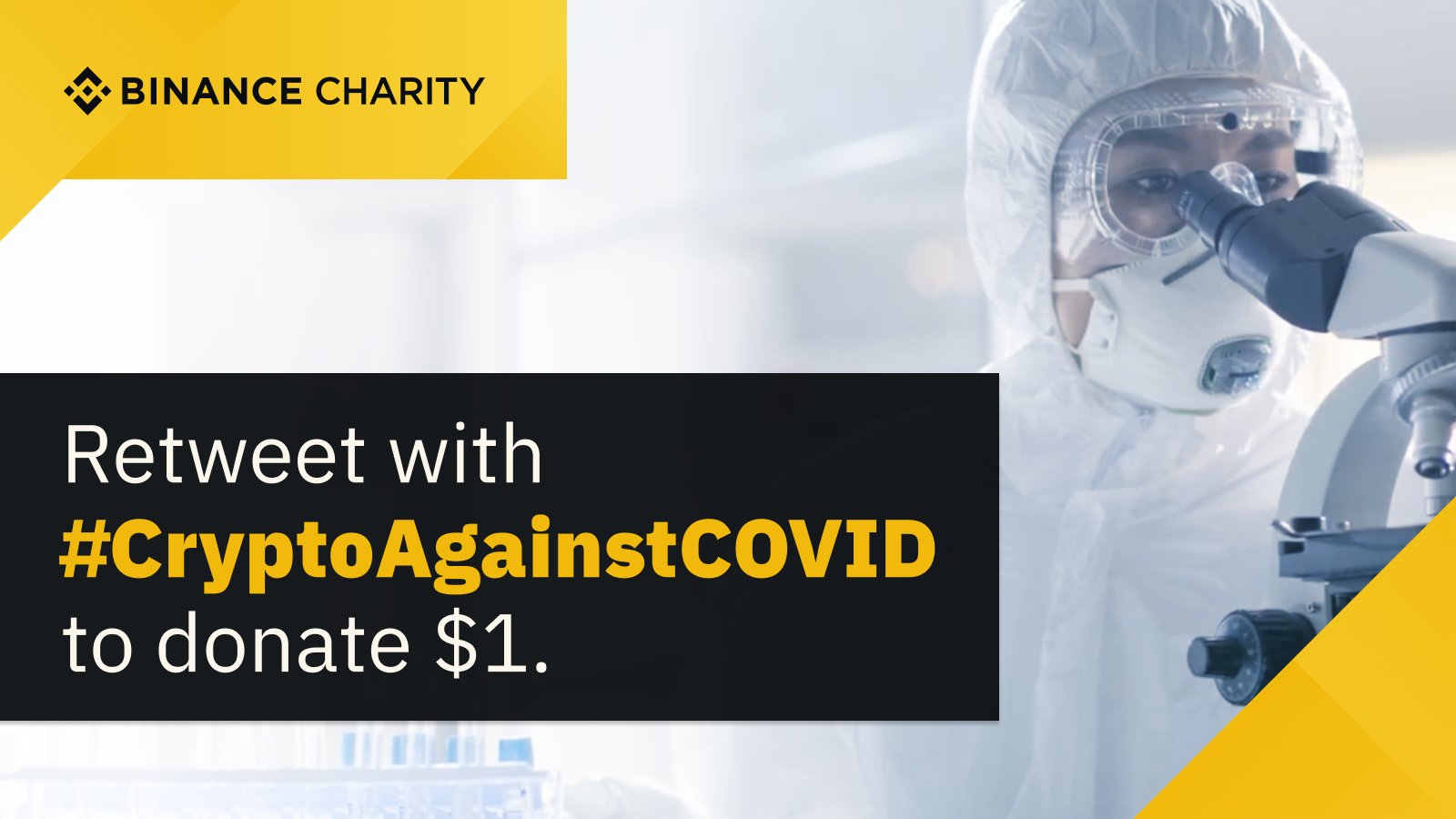 Binance through its charity arm, Binance Charity has committed to donate millions of dollars to help fight the global pandemic ravaging nations of the world and undermining their economic growth.
The virus which was first noticed in Wuhan, China has spread across the world resulting in the death of thousands of persons with hundreds of thousands already confirmed to be infected.
Binance Charity has announced it will commence a global campaign tagged "Crypto Against COVID" to address the health concern worldwide. Through this campaign, it is looking to raise $5 million dollars in cryptocurrencies to support the cause.
The initiative will see Binance making an upfront donation of $1 million BUSD and set up a set of wallet for public donation. The Charity arm said it will convert funds received in the Binance Stablecoin BUSD to fiat and purchase supplies from vetted suppliers and ship same to targeted hospitals in affected countries.
CZ (Changpeng Zhao), founder and CEO of Binance. was quoted saying "……..We encourage the community to take part in this initiative as we unite against COVID-19, and together, we'll drive impact".
Binance also announced on Twitter that it will donate $1 for every retweet to donation post. And if a million retweets target is reached within 7 days, it will donate an extra $1 million. It also said it will continue with a second phase of the donations of upto $2 million.
It also calls for and encourages the public to donate to support the cause. This was also echoed by the Binance Business Manager (Nigeria) Emmanuel Babalola who said "To win this fight against COVID-19, everyone must come together to help"
Speaking on the Campaign, Helen Hai, Head of Binance Charity said "The most important element of human life is to show compassion and help others as we can, without the limitation or restriction of borders. Blockchain technology enables this in greater capacities than ever before and Binance Charity wishes to bring this to the masses."
Earlier on before the virus became a global concern, the Blockchain ecosystem giant had launched a "Binance for Wuhan" campaign where it committed upto $1.4 million worth of medical supplies to support the battle against the virus in the Peoples Republic of China.