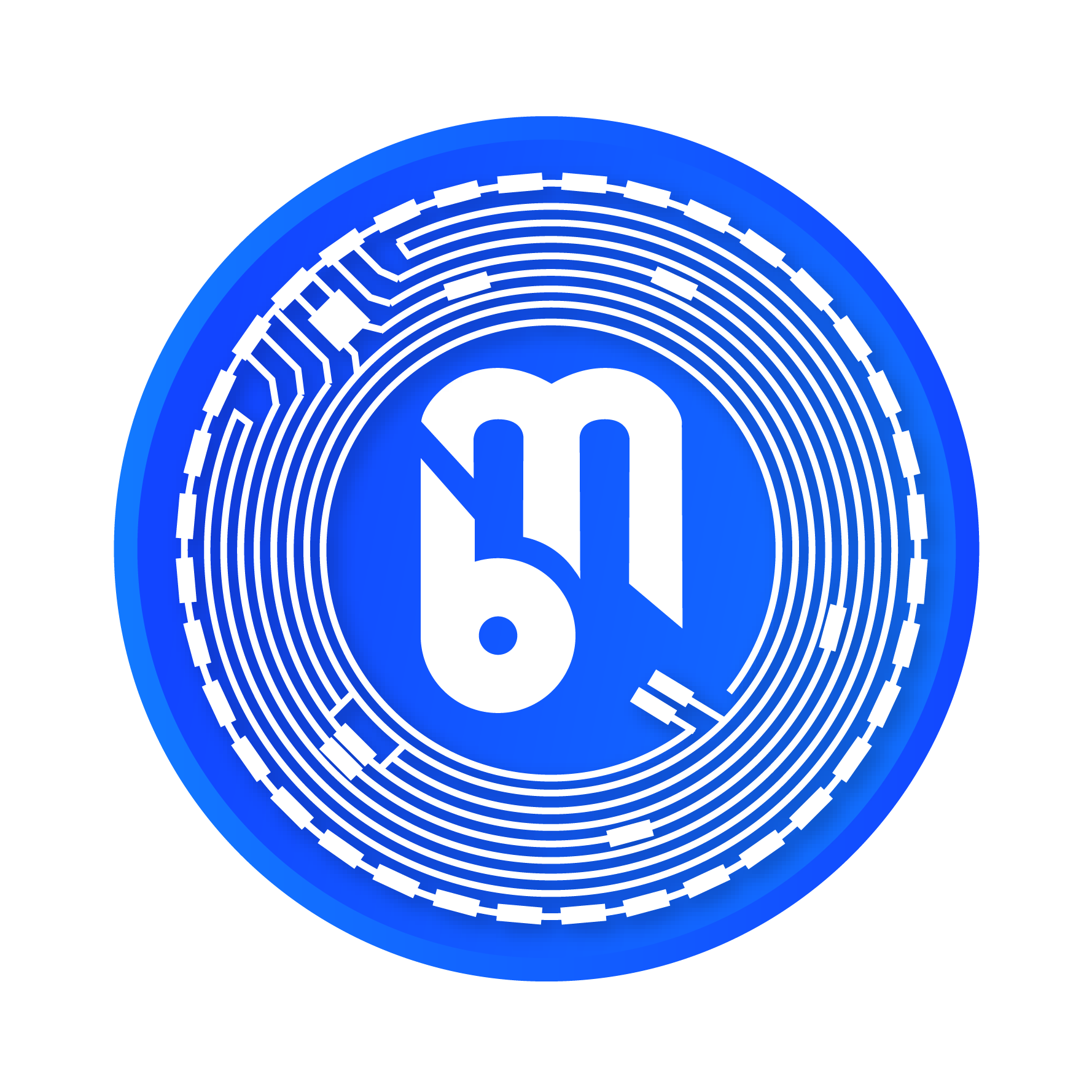 Beepmagnet to redefine Consumer Loyalty as it launches New token on the Ethereum Blockchain
Among the few African startups that have focused on practical results and use-case in the blockchain space is the Beepmagnet group. This vibrant startup under the leadership of Amb Dr. Gilead Okolonkwo, who is the Chairman & CEO of this Company has streamlined the direction of the company to standout in the use of blockchain to solve real life problems. The Focus of Beepmagnet Group in the blockchain space is the "Revolutionization of Consumer Loyalty".
Beepmagnet is committed to evolving traditional consumer loyalty and rewards solutions into the blockchain. In the last 4 years, Beepmagnet has been working behind the scene to prove the possibility of using Blockchain by merchants in Africa to reward loyal customers. This vision leads to the development of Her Private blockchain to support this vision.
Beepmagnet after 4 years has been able to accomplish this milestone with her private blockchain known as BMCToken Blockchain. This blockchain supports BMCT coins which is a utility coin that can be used by merchant stores to reward their loyal customers. Beepmagnet Group has yet again made another addition in ensuring the ease and simplicity of the Beepmagnet products.
Beepmagnet has taken another bold step to develop a new ERC-20 Token that runs on Ethereum Blockchain which will support and scale up her consumer loyalty adoption for Africa – the Beepmagnet Token (BMToken).
Introducing BeepMagnet Token (BMToken)
What is BMToken?
BeepMagnet Token (BM Token) is a utility token of Beepmagnet Group that supports BMCT coin. BM Token is an Ethereum based token that represents points of consumer loyalty value that can be acquired based on spending power that a consumer spends across merchants. The BM token is supported by 11 use cases
BM Token is designed to support BMCT coin SWAP for speed and Decentralization on a 1:1 ratio. This means that BMCT coin holders can SWAP their BMCT coins to BM Token at any time. BeepMagnet group has created a hybrid Ecosystem that supports Ethereum blockchain (BM Token) and BMCT Blockchain ( BMCT Coins ).
Beepmagnet group is combining Ethereum blockchain using BMToken with a Ticker (BMT) and BMCT Blockchain with a Ticker (BMCT) to revolutionize consumer loyalty.
Beepmagnet International Group official coin and token are;
BMCT coin (Blockchain merchant consumer token)
BMToken ( BeepMagnet Token)
Our Coin and token Tickers are:
Blockchain merchant consumer token ( BMCT)
Beepmagnet Token (BMT)
BMCT runs on the BMCToken Blockchain, while BMToken runs on the Ethereum blockchain.
The Future of BMCT Coin (BMCT) and BMToken (BMT) 
The future of consumer loyalty and reward with the combination of these two blockchain means:
a. Trust b. transparency
c. speed d. decentralization.
BMCT blockchain is a Hybrid Blockchain that has combined 3 algorithms. POW, POS, and Master Nodes that supports BMCT coins. BMCT Master-Node has a smart contract of 100 years that determine the coin supply which consumer can earn from merchants that activates our loyalty solution which is backed by a Master-Node Smart contract.
BeepMagnet token (BMToken ) will support BMCT coin as a SWAP token for BMCT and also a token that merchants can accept in their businesses. Beepmagnet Intl. Group is committed to delivering 11 use-cases that will drive the adoption of BMCT and BMT. This means that the 11 use-cases that Beepmagnet is developing will be built around BMCT and BMT. With BMT we all expose our project globally and this will open third party Smart contract integration.
a. Easy listing on exchanges.
b. Decentralization
c. Merchant API integration.
"BMCT and BMT Holds the foundation for the world's blockchain consumer Loyalty Rewards"
BMCT and BMT USE Cases
a. SisiBox
b. QtradeAi
c. Global Empowerment Initiative ( GEI)
d. BMCToken GiFT Card
e. Laundry Mart
f. MobDoctor
g. SiSipower
h. Zardicon
i. BMCToken Mastercard.
Beepmagnet Group is confident about the dynamics of these use-cases to support Global adoption of BMCT coins and BMToken in the marketplace as a Lead Pioneer Firm using Blockchain technology to solve traditional challenges associated with traditional Loyalty reward.
Beepmagnet Future Objective
a. We want to see a time when consumers will reject Gift card points or loyalty points that are not powered with blockchain technology, which limits the consumer to speed or redeem loyalty value only at the place it was given.
b. We look forward to a time when consumers will ask merchants for BMCT coin or BMToken as their preferred option for a loyalty reward.
c. We envision a time where consumers can redeem BMCT coin & BMToken Globally across all merchants connected on our Blockchain Network.
d. Imagine HOLDING BMCT coin or BMToken received from a merchant store for years of shopping which you can pass as a GIFT to your children.
We are providing a Global solution to shop or Spend only with merchant stores that offer customers BMCT coins or BMToken that is redeemable in the store or traded on Exchanges BMCT and BMT are listed. This can also serve as a secured saving for the future provided customers/users are able to protect their " PRIVATE KEY " & PASSPHRASE of BMToken and BMCT coins respectively.

Matching technology with innovation is our mantra.
Visit our website and follow us across our social media handles.
www.bmct.io
www.beepmagnet.com
www.loyalty.bmct.io
@BMCToken & @beepmagnet.

COVID-19: African Crypto Entrepreneurs Set to Launch Charity Program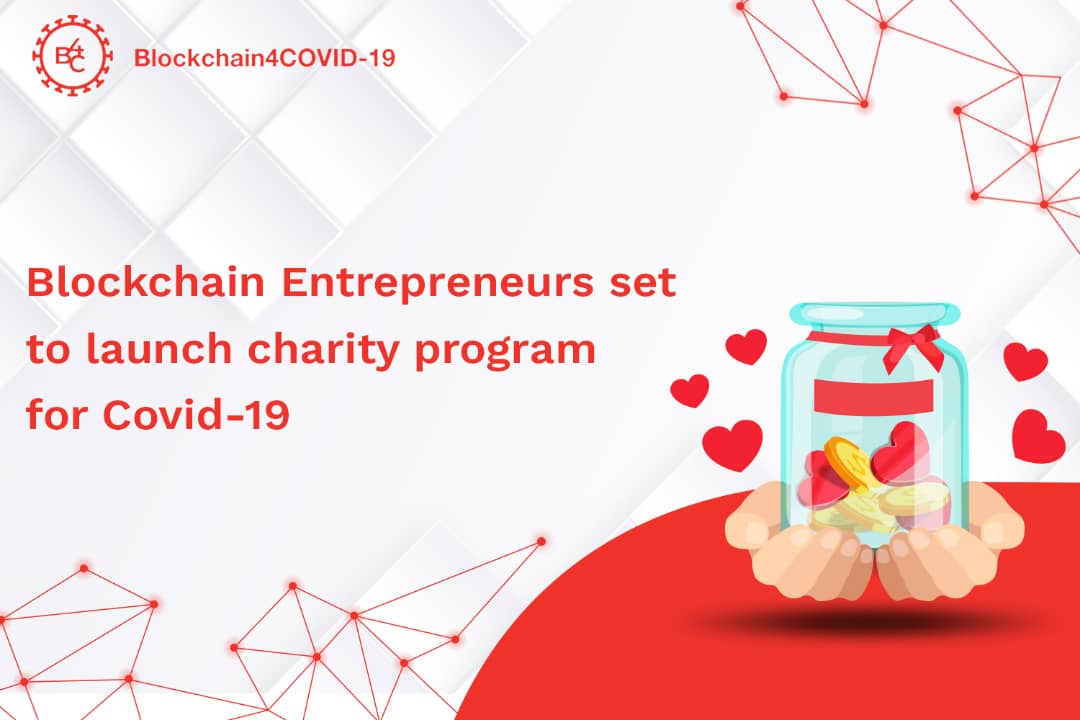 Man is a social creature; a modified statement by the famous philosopher Aristotle has remained ever relevant even till day. Though man can be alone and be very productive, this doesn't deny the fact that man belongs to one group or the other.
Man is not a creation that isolates itself from the community; he breathes the air of communal freedom with which he expresses himself and lives to fulfill life.
As much as man has always projected himself and proven true the statement of Aristotle, man's right to be a social creature is now threatened. Though many glimpse the light far away, others are swimming in the deep recesses of gloom.

There are many questions. Though not literal, but such questions project the ideas behind the following questions: Can man return to the way he was? Is humanity utterly altered? The freedom of physical communal association, can it still be revived?
These are many questions which all over the world rest on the lips of humanity. Is humanity on a brink of global catastrophic collapse, this question probably must have come to the mind of some elements of the global human community.
Today, humanity is faced with a global threat. A threat that does not discriminate by race, academic and political might, military strength etc. a threat which seeks to undermine the way of life. The threat is the novel Coronavirus also known as COVID-19.
Since the virus was declared a pandemic by the W.H.O, nations of the world have gone on high alert with the aim of assessing, containing and preventing the spread of the virus.
In Nigeria, being the most populous black nation on the planet, the virus has as of today taken the lives of over 20 persons amongst whom is the Nigerian Chief of Staff, with over 600 confirmed cases though above 100 persons have recovered.
In order to contain the spread of the virus, the Federal Government of Nigerian announced the shutdown of the Federal Capital Territory and Lagos and Ogun states.
This shutdown was also responded to by other states of the federation who deem it fit to prevent the spread of the virus. Citizens were asked to stay at home and not go out for their daily activities.
However the good measures taken by the government to contain the virus, good policies also do have an unwanted effect in the negative. The directive to stay at home however noble has greatly impacted the Nigerian community.
With no source of financial resources to finance their daily living, and inability to go out to work for their daily bread, there is a concern among the populace which revolves around the idea that the hunger in the country will likely kill people even before the virus.
The nation is in dire need of help. A famous singer once said, a hungry man is an angry man. Will the hunger push Nigerians out to go about their commercial activities thereby flouting presidential directives and probably endanger their lives and that of others especially their families? This is indeed a delima.
Seeing the inconceivable lack and want which abounds in the nation, the government has already ordered a financial package to be delivered to Nigerians. Individuals are also helping out, feeding those who have not.
The government ordered relief to be given to the populace; this though may not be enough to cater for the population for the term of the lockdown if equally shared to everyone has also brought concerns as citizens have complained of not receiving these relief packages.
For those who received, social media is filled with complaints of aggrieved citizens who vent their anger and frustration over the entire endeavour. It's no doubt, there is a deep problem which if not taken care of, the Nigerian state and spirit will be greatly affected.
With these challenges abounding nationwide, some leaders in the Cryptocurrency and Blockchain industry in Africa have taken it upon themselves to come together to extend a helping hand to the some members of the Nigerian community via the Blockchain4COVID-19 project.

The project seeks to ease the difficulties of members of the Nigerian community through donation which shall be received through cryptocurrencies.

The goal of the project is "to provide aid to at least 500 poor families around the city of Lagos during the lockdown and isolation period where people are required to stay at home with almost no alternative source of income."
It's no doubt, the current economic situation of the nation is one that calls for urgent and radical measures to preserve and promote post COVID-19, yet, for the Today, steps have to be taken to protect, preserve and promote our way of life as man, as humanity. This is the idea behind Blockchain4COVID-19

As Mahatma Gandhi famously said, "be the change you wish to see in the world". Let's be that change we push to help others.