Beepmagnet Announces the Launch of BMCT Wallet on Play Store and Apple Store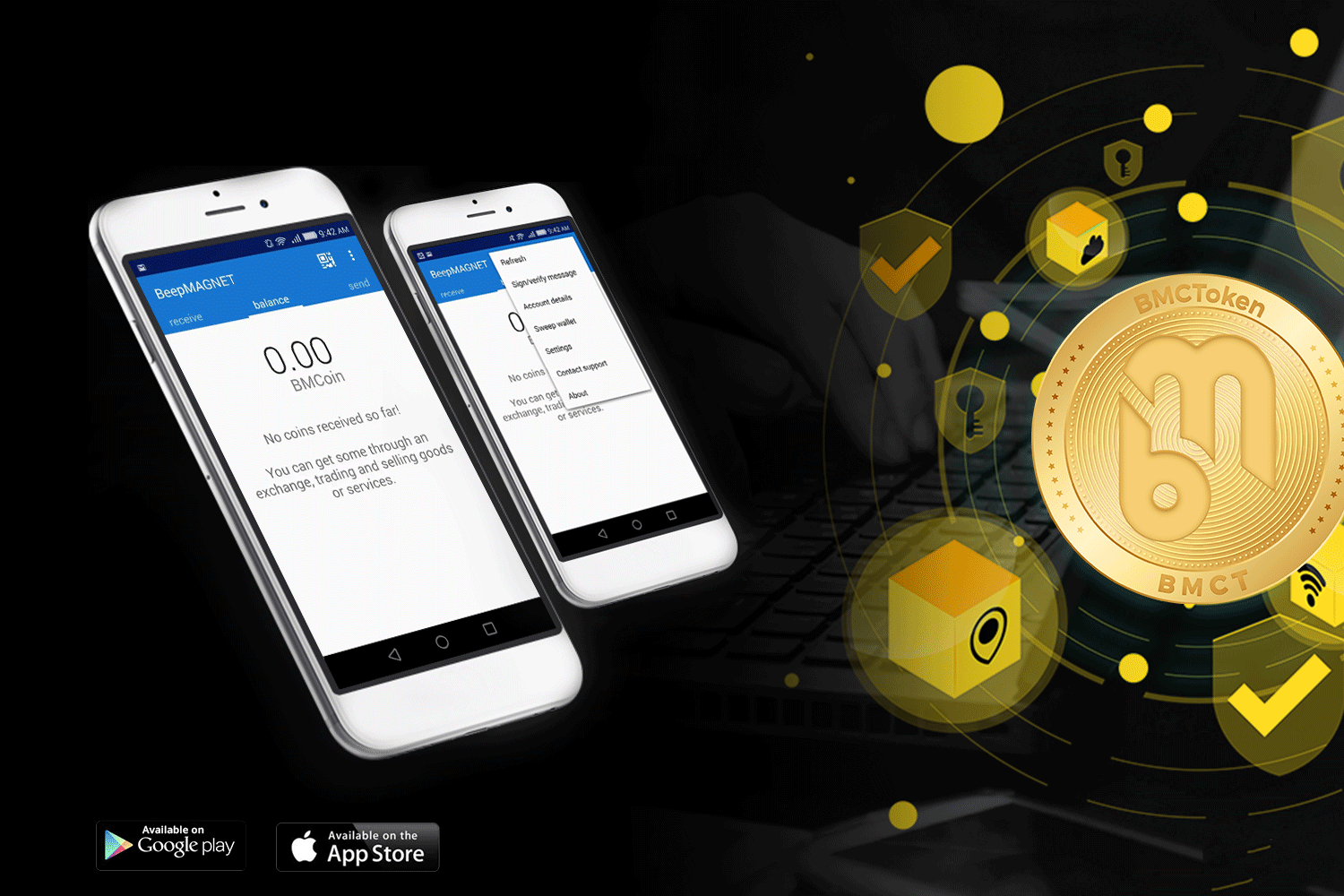 Beepmagnet International, the team behind the development of the of BMCT Blockchain seeks to inform the members of the public and its loyal community on the successful development and launch of its native wallet BMCToken for Android's Playstore and BMCT for Apple store downloadable on users devices of choice.
We are excited about this developmental milestone which demonstrates our strong beliefs in the evolution of technology and its sweeping impacts on firms and their underlying businesses, clearly not playing the bystander or spectator game.
Beepmagnet International, a conglomerate which boasts of a slew of cutting edge products such as the Sisibox, Mobdoctor, QTrade AI and others is a Consumer Loyalty platform with a clientele base spanning over 20 nations in the continent of Africa. In order to keep its competitive edge up, it has designed a Hybrid blockchain platform that has combined innovation to achieve a Super Fast Confirmation Speed. BMCT blockchain is powered by 11 use cases which according to her roadmap will deliver 4 between 2019/2020.
Dr Gilead Okolonkwo, Chairman of Beepmagnet Group International  an exemplary leader driven with passion for the uncommon development of the African continent speaking on this achievement said
With the pace at which technology is racing, if as Africans we do not catch up or become interested, then a repeat colonization will not be far off. The worse that can happen to Africa is Technological Colonization. As Africans, let's not mistake Hope for Achievement or Social Economic Hype for Reality. I believe we may not be able to solve all of African challenges, Beepmagnet International Group have therefore resolved to contribute its quota to hoist and fly high the African flag in the technology space by focusing on Consumer Loyalty solution with a laser focus by applying the Blockchain Technology.
The Global Loyalty Management Market has been valued at USD 1.94 billion in 2016 and is projected to reach USD 7.305 billion by the end of 2022 growing at a CAGR of 24.73% during the forecast period 2017-2022 according to a Reuters' report . With such growth rate, only companies with the right product-market fit and tools are guaranteed a position in the global market.
This is why we have come up with the concept of Blockchain Consumer Merchant Token (BMCT) which relies on the exchange of value in the form of goods and services. This concept is what gave birth to a hybrid master node distribution model to determine the circulating token in BMCT blockchain.
BMCToken represent a true digital Token on blockchain designed to be adopted through a decentralized medium based on spending power that a consumer spends across Merchants. they get rewards with BMCT which can be exchanged for other services or products offered by merchants.
When you think of a loyalty service that is global, decentralized and people driven for mass adoption, BMCToken token is designed to fill this Gap.
Visit the Play Store and Apple Store to download the wallet to start using and get more in-depth information about the Beepmagnet International Group by visiting our website
Join our growing community on Facebook, Twitter, and Instagram for real-time update and let's keep the conversation going.