BeepPay System and technology Powers Global Empowerment Initiative as A POSt COVID-19 Economic Solution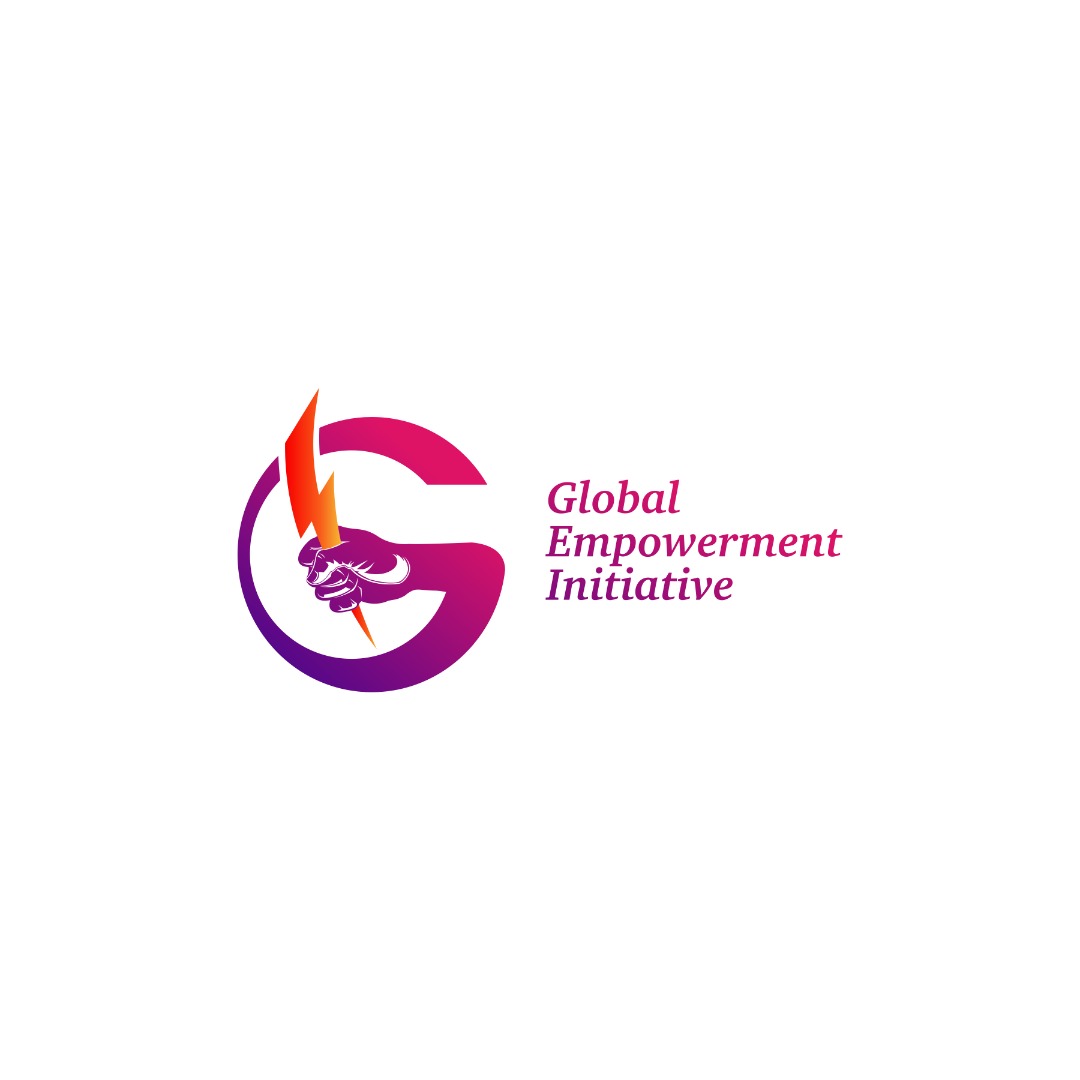 Introduction
Global Empowerment initiative (GEI) is an initiative that is focused on using the power of cooperative membership financing, with a long term benefit to be among the equity Master-Node shareholders of BMCT blockchain.
The goal of GEI is to support members in scaling up their social-economic warfare for business empowerment, education empowerment, and health empowerment.
Why Should I become a GEI member?
we offer our members a platform for networking
we provide world-class training focused on :
Entrepreneurship
Technology
personal development
Financial intelligence.
We offer members the opportunity to enjoy a 100 years smart contract on a blockchain which rewards you with BMCT coins that support Global consumer loyalty.
An opportunity for all members who meet up with GEI reward conditions to receive between N 62500- 5m ( $150- $13,000 ) into Your BMCToken MasterCard.
opportunity to enjoy a car ownership reward bonus for all qualified members. GEI car bonus is valued @ 28 million naira which are awarded in 3 phases. 5m car bonus phase 1, 10 m car bonus phase 2 and 13 m car bonus phase 3.
Health Empowerment in product bonus as incentive open to members to redeem it's value on GEI approved products ( sisibox ). sisibox offers members cash reward and BMCT coin loyalty for scanning the SISibox cashback voucher in the product.
International and local travel Adventure.
Real Estate property ownership.
Mind-blowing Discount for members across businesses powered by the Beepmagnet group.
According to the Country Director Mr CHINEDU CHARLES, The official Pre-Launch of GEI kicks off April 14th, 2020 which will run for 90 days, to end July 14th, 2020. This prelaunch opens the opportunity for 200 GEI members to qualify for an all-expense-paid International trip POST-COVID-19.
GEI is that platform that opens the opportunity for her qualified members to receive between N 62,500 to 5,000,000 naira just by fulfilling 2 membership Requirements:
Payment of membership trust commitment within 60 days of membership activation.
Recommend GEI visions and goals to 5 GEI members who desire to enjoy GEI empowerment.
The GEI membership also brings additional benefits which includes:
Affiliate cash commission
Earn BMCT coins which swap for BMCT Master Node Equity share, a 100 years smart Contract.
Earn product bonus which members can swap for Sisibox .
Earn car bonus which qualified members to receive car awards.
Become part of BMCT market makers by activating the GEI support package to receive the BMCT Master Node equity share.
In an interview with Dr. Gilead Okolonkwo CEO and Chairman Beepmagnet Group on this new initiative by Beeppay System and Technology, he said "This is just one of the proof of use of Blockchain technology. The Beepmagnet group in the last 5 years has been committed to this mission of using technology to solve problems. GEI will foster a lot of positive impact at this time the world is on lockdown."
With GEI, our members will be educated and trained on how to position themselves economically. GEI will also foster penetration and adoption of Beepmagnet Digital and blockchain-related services.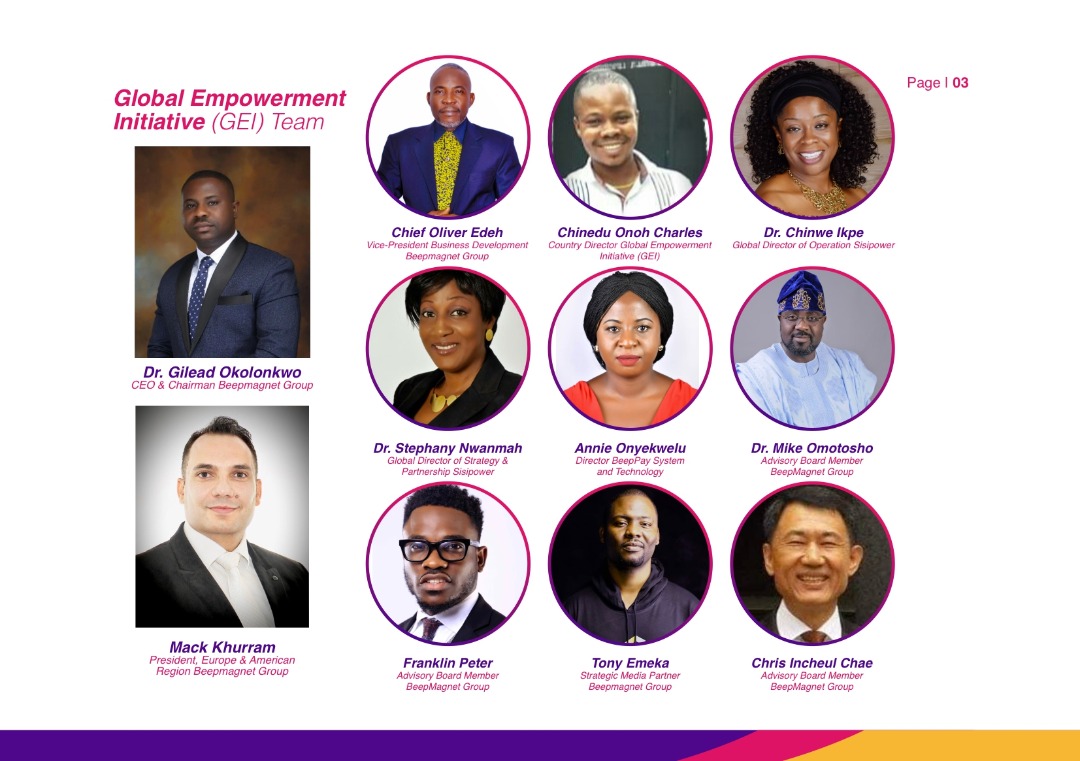 GEI to our members is work from Home, All they need to do is share GEI vision and Empowerment to others via online channel while holding on to social distancing. Beepmagnet Group through GEI will offer Financial Support to Innovative Africa Startups to grow their business and position the African continent not as a consumer of technology but also as a contributor in the technological space. One of the conditions of evaluation for these innovative startups is that the founders must be GEI members.
I am also very confident in the team behind this project with a combined experience of 30 years which gave birth to this "Child". It is not easy to put this team together which focuses on one vision which is to empower and educate Africans on how to take their place in the economic evolution that is HERE.
After COVID-19; Unemployment will be on the increase, a lot of jobs will be lost, there will be a change in consumer shopping habits which will affect retails and new innovative businesses will be born.
GEI members will be prepared for this change through our online and offline training.
In summary, GEI will be the launch-pad for the adoption of a new consumer loyalty on the blockchain:
Short term benefits with daily affiliate rewards that members can withdraw into their local bank account for sharing the GEI ideology to others online.
Medium-term benefits which are associated with GEI empowerment that can be accessed in 90 to 150 days to our qualified members.
The long term benefits are associated with BMCT blockchain, an opportunity for members to swap BMCT earned coins to Equity share on the Master Node, which can be used as loyalty or trade on the exchanges BMCT coin is listed which are www.bitfxt.com and www.naijacrypto.com.
GEI will also provide the Launch of BeepPay dollar ( BPD) into the market, which is a stable token of the Beepmagnet group.
GEI members are already enjoying 10% of their cash wallet converted to BPD, which can be spent across Beepmagnet merchants or trade for fiat cash when we list BPD across major exchanges. BPD is USD backed 1BPD: 1 USD.
Visit the GEI website for more: https://gei.qtradeai.com