The blockchain and cryptocurrency industry is filled with a lot of innovative opportunities. There seems to be no end to the many innovations cropping up across the globe.
The PlayToEarn and Metaverse innovations have come to change how we engage, entertain, and interact with ourselves globally.
While the internet has bridged the communication gap between people geographically distant, the metaverse is ushering in a new era of increased, and immersive connectivity, communication, and relations.
In the sports arena, while Football, Wrestling, and Combat games are taking hold in the GameFi world, horse racing is still finding a place in the multibillion-dollar industry. The ancient sport has millions of spectators and so the market for the game is present.
In terms of global value, the global horse racing market is at about $300b as of 2019 and shows a sign of further growth into the decades. Further insight into the sports betting aspect, is projected to increase by over $139b between 2020 and 2024.
And so, in this article, we shall be looking at the top 3 Metaverse Horse racing projects.
They are;
Olysport
DeFi Horse
DeRace
Olysport
What is Olysport?
Olysport is an online horse racing game platform that utilized non-fungible tokens (NFTs). It's a blockchain-based game where players can buy horses, breed them, and use them to race. Each horse on Olysport is an NFT.
On Olysport, players or gamers can earn income by winning horse racing prizes.
Olysport is described as the world's first horse racing metaverse game for players to earn virtual land and real land in-game.
The Olysport Metaverse mainnet is scheduled to go live on Saturday, the 26th of March, 2022.
Features of Olysport
Olysport has six main features, and they are;
Horse Racing – The more a horse run, there's increased likelihood, it'll win in the future.
Horse breeding – Using a complex genetic algorithm, new horses can be bred with inherited traits from the parent horses.
NFT Horses – the horses exist, as NFTs, with unique DNA.
NFT Horse Marketplace – this is a marketplace to buy and sell Olysport horse NFTs, and other properties needed in the game.
Esport Racing – the racing system uses an algorithm to calculate results based on RNG and is completely transparent.
Race Course – Where players can build their race courses and host events their friends can attend.
Olysport aim to 'transport player into the future where virtual horse racing has become the biggest sport in the world's. And with its Metaverse mainnet coming up, the future may just have arrived.
Olysport's native token OLY is based both on the ethereum, and Binance Smart Chain.
The token has a total supply of 500 million and is currently trading at $0.09 as of the date of publication.
DeFi Horse
What is DeFi Horse?
DeFi Horse is an e-sport P2E game that allows players to engage with each other using horses in the Horseverse. The tap-to-earn is built on blockchain technology vis-a-vis virtual reality structures.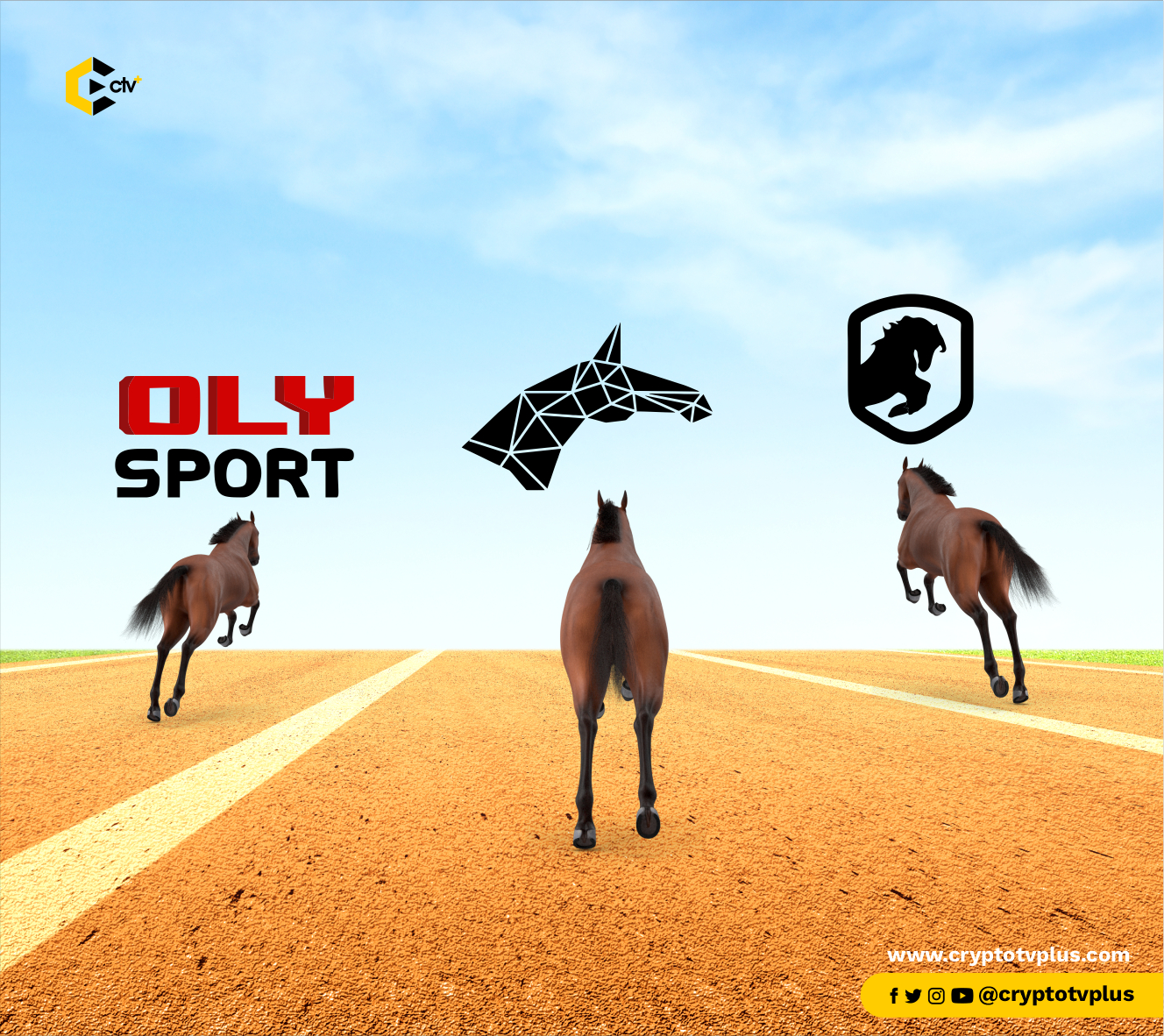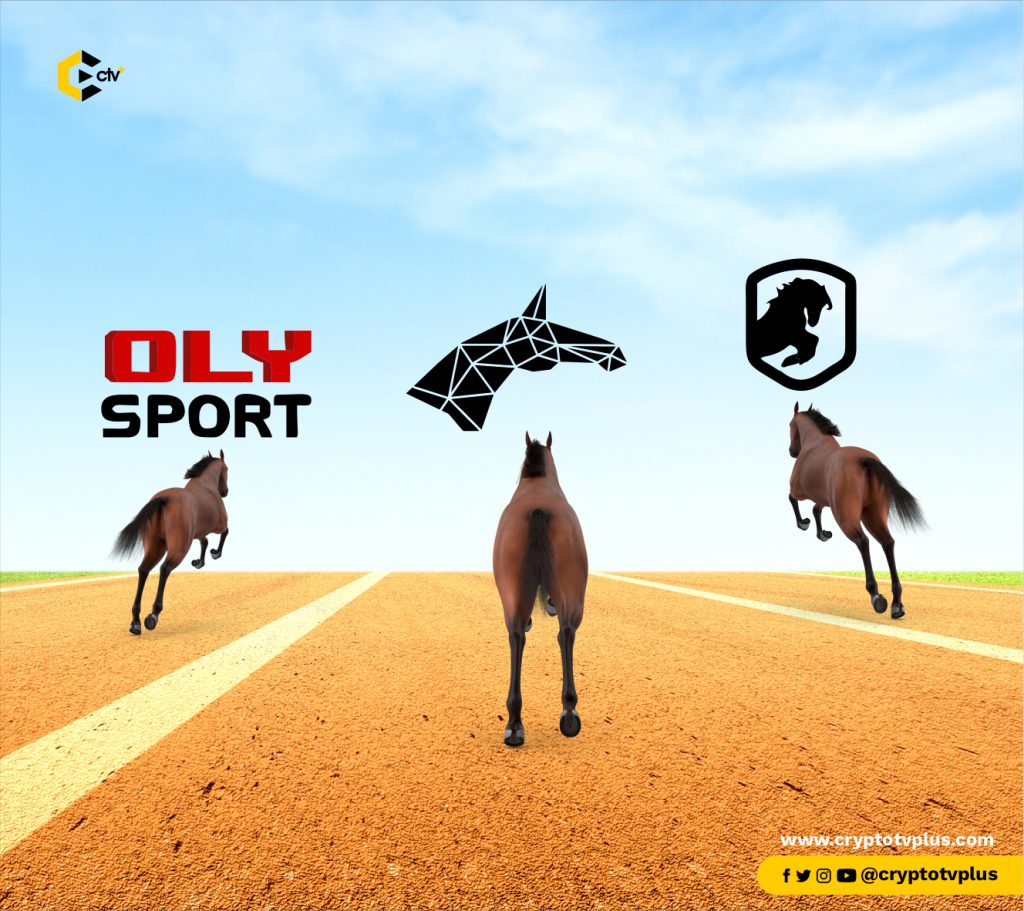 On the Horseverse, players are given the capacity to involve 3D horse avatars, which are NFTs in the in-game activities.
Here are the major features of the DeFi Horse platform:
NFT Marketplace – To play the game, players need to get their preferred horse 3d avatars from the marketplace.
Horses as NFTs – Horses exist NFTs with unique and distinctive characters. This is powered by a blockchain smart contract of Binance Smart Chain.
Horse Breeding – Players can breed horses depending on the quality they want to fight better; trade horses for tokens as well as buy already made horses.
Trading Horses – Individual players can devise a way to sell off a horse for certain reasons to get another, better breed, or use the funds for other purposes.
DeFiHorse Price (DFH) is the native token of this platform. As of today, it is priced around $0.1086, with a market cap, ATL, and ATH of $809,042.70, $0.1064, and $0.2289 respectively. The maximum is 668,000,000 DFH and you can join the project here. 
DeRace
What is DeRace?
DeRace is another top-notch horse racing GameFi. Like DeFi Horse, it was created to close the multibillion-dollar gap for the digitization of horse racing sports. It is the merging of video gaming, and horse racing, on blockchain and NFT technologies.
The gameplay of DeRace is created with fun and earning options where players can either engage as owners or bookmakers. Therefore, it presents a passive mode and active mode but both reward players accordingly.
These are the features of DeRace:
Horses as NFTs – Just like other GameFis, horses in DeRace are represented as NFTs with intricate value on the blockchain that can be traded.
Marketplace – This is where the NFTs mentioned above are sold and bought by players.
Hippodrome – Players can own the platform where horse racing is carried out. They can also be part of other hippodromes in the platform for general racing.
Referral system – DeRace uses referral systems to reward users for joining the platform and inviting others as well.
Breeding – Horses are bred with the tokens for better attributes.
Betting – Analysis, and speculations can be placed on races and the winners awarded. This is betting in the metaverse.
For tokenomics, DeRace is priced at $1.35, the market cap of $63,352,736.71, ATL and ATH of $0.4609 and $8.26 respectively. The total supply is 120,000,000 DERC and the circulating supply is 46,770,000 DERC according to Coinmarketcap. You can participate in the project here.
There are a lot of innovations in the metaverse, and PlayToEarn space, and as the space grows, there will likely be more updates to these games.
What do you think of this article? Share your comments below.