Yield Guild Games (YGG) has announced a partnership with leading US crypto exchange Coinbase on its Sponsor-A-Scholar program. The program is designed to offer play-to-earn enthusiasts a shot at being part of the blockchain gaming ecosystem through scholarships.
Announcing the partnership via its official Twitter page, Yield Guild Games acknowledged that there are more players than gaming assets to meet the demand in the sector.
The partnership move with Coinbase will create room to onboard more new players globally. Yield Game Guild. On its part, Coinbase noted that collaborating with YGG will enable a big break for prospective players in the P2E ecosystem. In addition, it will contribute to the number of active users on play-to-earn games like Axie Infinity, The Sandbox.
Play-to-earn is currently one of the hottest niches in the blockchain world. Active users in P2E games have been on the rise since the Covid-19 era in 2020. P2E Players from the Philippines and Brazil surged following a wave of unemployment that struck during the pandemic. Since then, players in other countries have picked up the gauntlet to leverage the vast opportunities in the space.
However, most new players cannot capitalise on these opportunities due to certain entry barriers such as costly gaming assets and high gas costs, especially for play-to-earn games on the Ethereum blockchain.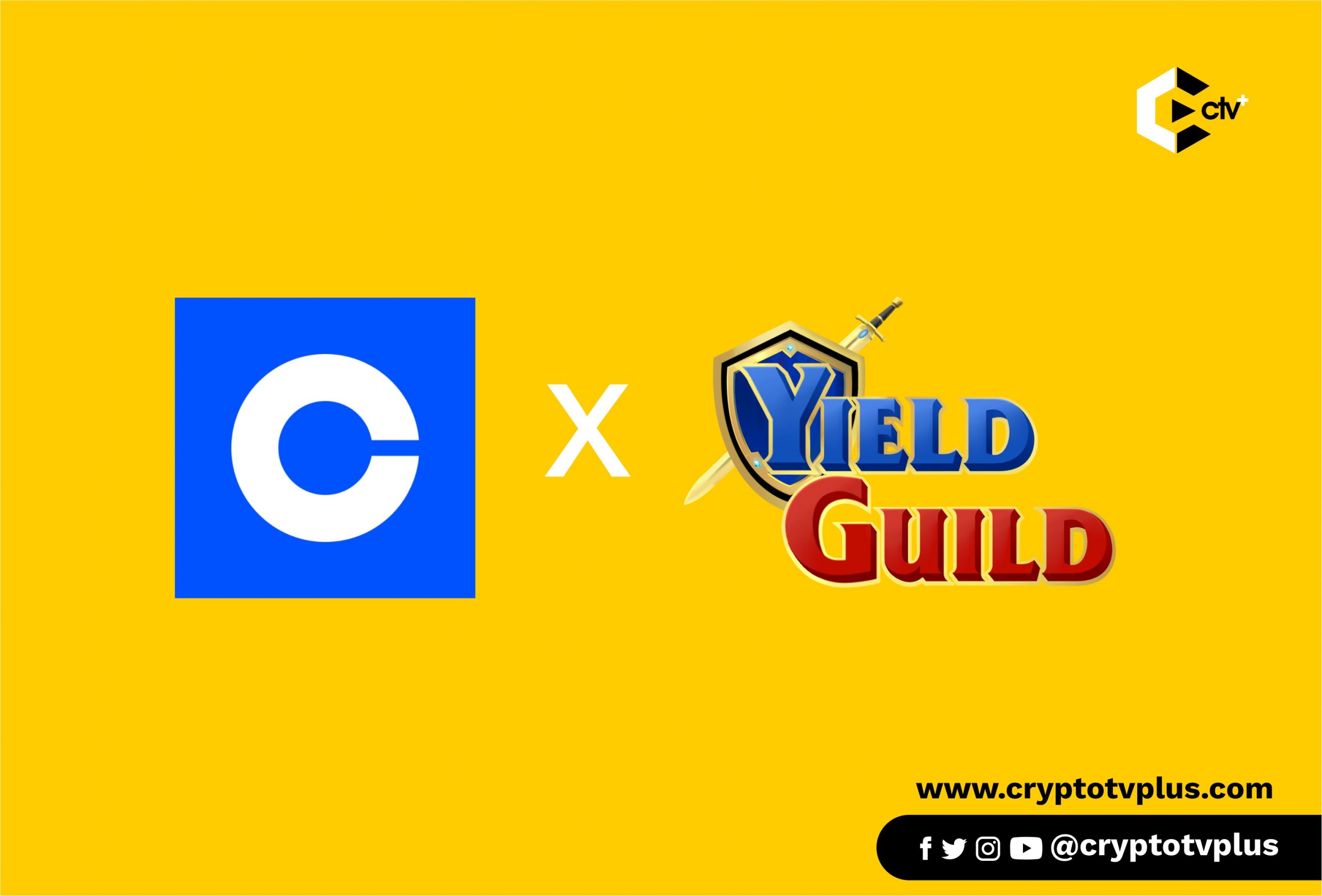 Through its Sponsor-A-Scholar initiative, Yield Game Guild is tearing down these barriers to increase adoption, thereby fulfilling its mission— to onboard millions of players from around the world into the "play-to-earn" revolution.
The traction that followed the Axie Infinity game inspired the idea of the Game Guild as people sought different means to earn passive income in the 2020 pandemic. Players earn the in-game token, Small Love Potion (SLP), when they win matches.
What the Partnership Represents for the P2E Ecosystem
The partnership between Yield Game Guild and Coinbase points to the growing adoption of blockchain games, even by mainstream gamers. With YGG's initiative, access to these games is made easy, especially for players in third-world or developing countries.
For the cryptocurrency industry in general, it indicates the many potentials that crypto assets hold for users. The partnership will also boost the total value locked (TVL) as new players invade the space.
Apart from Axie Infinity, Yield Guild Game has partnered with other P2E games like League of Kingdoms; Axie Infinity; The Sandbox; Beta Zed to achieve its mission.