Indian Prime Minister Narendra Modi's Twitter account was hacked on Dec.12, 2021, at around 2 am.

The hack was used to send fraudulent tweets that India will accept bitcoin as legal tender and that it has bought 500 BTC, which is intended to give away to its citizens.

Modi's private Twitter account has over 73 million followers. The tweet included a fraudulent link. The destination of the link is unknown.

Prime Minister Modi's account was previously compromised in Sep. 2020, when scammers asked Modi's followers for cryptocurrency donations to be made to a Covid-19 Relief Fund.

The account has been re-secured shortly after the attack, confirmed by the @PMOIndia account, urging followers to disregard tweets sent from Modi's personal Twitter while the account was breached.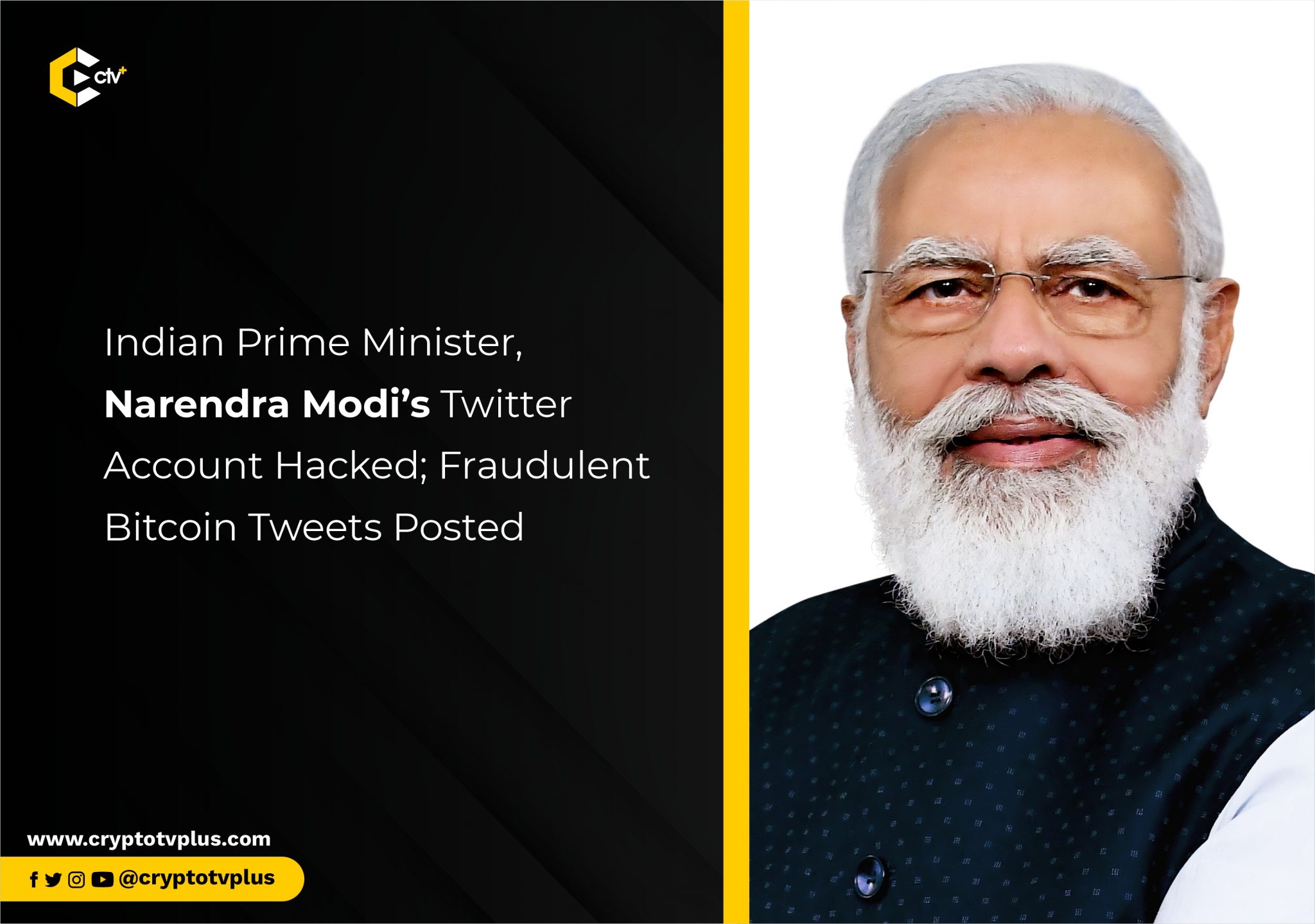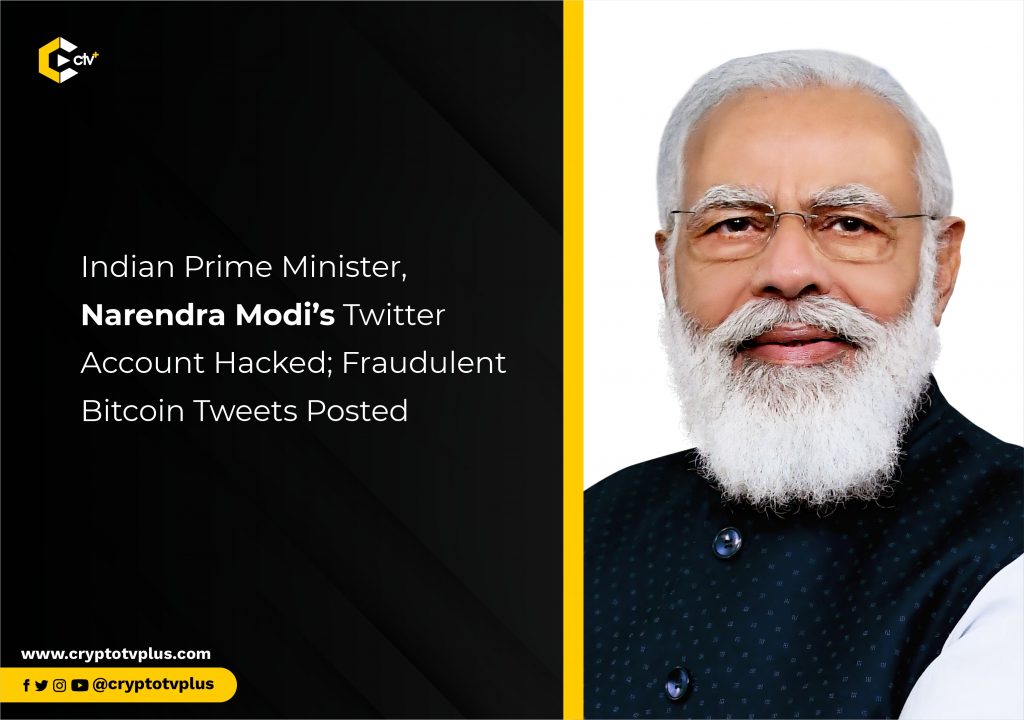 This hack comes as the Indian Parliament is debating the merits of a new cryptocurrency bill that would see private cryptocurrencies banned, but others allowed for the development of the technology. 

Read Also:


India to Legalize Cryptocurrency

Nigerian Government Interested in Crypto Despite Restrictions

Don Jazzy: I bought Wakanda Inu ($WKD); Made $300K in 10 Minutes from NFT


Earlier this year, crypto experts called for cryptocurrencies to be treated as commodities by Indian law.

Later on, during the Winter Session of Parliament, the Indian Finance Minister made it clear that India will not recognize bitcoin as a currency. In their view, only a central bank issues digital currencies.

This was echoed by the South African Financial Sector Conduct Authority commissioner recently when he said that the regulatory watchdog views cryptocurrencies as assets rather than currencies.

India and South Africa have plans to launch their own Central Bank Digital Currencies (CBDCs).

Roughly 83% of urban Indians are aware of digital currencies, while only 16% own them. Certain Bollywood stars have also contributed toward the growing popularity of cryptocurrencies in India, with veteran actor Amitabh Bachchan creating his own NFTs and becoming an ambassador for India's first cryptocurrency unicorn, CoinDCX

Indian investigators will conduct a full investigation of the security breach, following Twitter's reluctance to reveal details regarding the hack.

What do you think of this article? Share your comments below.