Whale Buys 6.276T SHIB in 3 days: What's happening?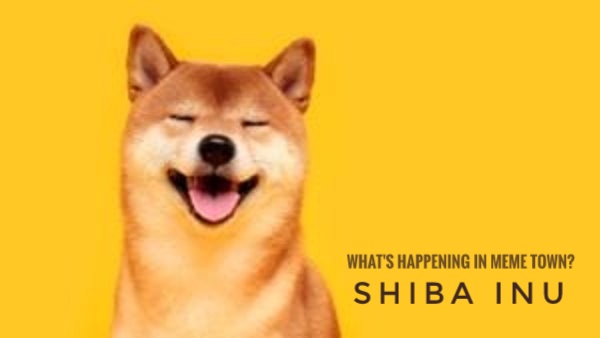 The cryptomarket is a strange place filled with unusual stories. As someone put it, it takes a kind of heart to remain in the crypto market as there are lots of things that could make a weak mind falter.
A Shiba Inu whale has reportedly purchased 276 billion SHIB tokens few days after he purchased 6 trillion SHIB tokens.
According to reports, the Whale purchased 6 trillion SHIB tokens on Thursday, and on Saturday, in a space of few hours bought more tokens.
The latest purchases were in three transactions. At first, the whale bought 116 billion tokens, then another 159 billion and lastly a 1 billion tokens.
The purchases resulted in an upward market activity of over 4% which has now subsided.
What's happening in Meme town?
There is no denying the cryptocurrency market is a weird place. People are spending huge amount of money buying tokens with no apparent use cases. People are splashing between thousands to millions of dollars on JPEGs called NFTs. It's unusual, it's surprising and anyone not in the world of blockchain and cryptocurrency will call crypto faithful like us crazy.
And of course, that would sound like a compliment. As someone said, "if you don't get it, forget about it".
Meme tokens have grown immensely in the few months than in the past years. While in the past, there were lots of tokens out there with no apparent use cases, this is different.
The 6 trillion SHIB tokens were bought for about $44 million. While according to whalestats, the wallet doesn't contain any SHIB currently, the transaction does show something significant. SHIB or Meme tokens are not gone into the good night. They rage and rage daily.
SHIBA INU isn't the only Meme token. There are lots of Meme tokens across Meme Town but Dogecoin and SHIB stands out as the leaders.
Meme Town Renovations and Uplifts
Recently Dogecoin co-founder, Billy Marcus proposed an ethereum bridge and NFT compatibility. This was proposed to bolster onchain activities in dogecoin which has been seeing declines in its usage considering it has no actual solid use cases.
SHIB and Dogecoin have experienced a significant run up over the past few months. Each meme token is currently listed on major exchanges with the SHIB community calling for it to be listed on Robin Hood.
When it comes to meme tokens, the unexpected always happens. What will happen next in the SHIB or dogecoin community? No one knows except those in meme town.
Till next time, hello!
What do you think of this story? Share your comments below