Dubai Police goes into crypto education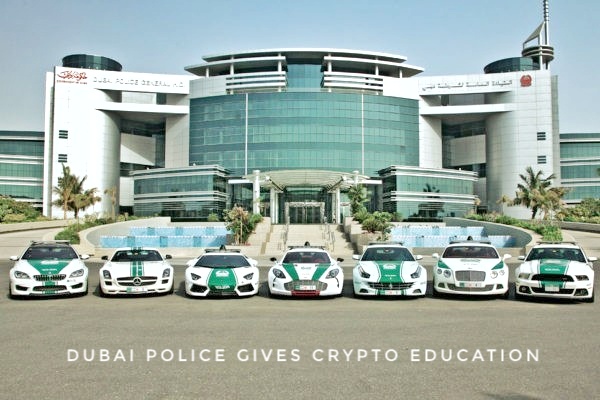 The Police in Dubai have begun educating investors on internet fraud involving cryptocurrency.
In partnership with cryptocurrency firm, BitOasis, the Dubai Police has teamed up to combat cryptocurrency related cybercrimes.
According to arabnews, the objective of the collaboration is to help educate investors and traders about crypto fraud.
Ola Doudin, the CEO of BitOasis, said the partnership with the Police may help protect investors and traders given the number of scams happening on peer-to-peer platforms.
According to Ola Doudin, "we have been working with key policymakers to help them build regulations that will make crypto safe for investors".
Head of the Dubai Police Virtual Asset Crime, Tarek Mohammed, revealed the police department is now training its force to understand blockchain and cryptocurrency.
"(The UAE) is taking a hands-on approach to ensuring the financial security of the country, investors, and all stakeholders operating within the crypto space".
Dubai welcomes crypto
This training is coming just a week after the government of UAE flung the door open for crypto businesses.
The Dubai World Trade Center Authority (DWTCA) in an agreement with the Securities & Commodities Authority (SCA) has come to an arrangement to support the regulation, offering issuance, listing and trading of crypto assets and other related activities within the Dubai free trade zone.
Director General of the DWTCA, Halal Saeed Al Marri said the DWTCA is committed to expand its service as a free zone of trust for global investments and entrepreneurial community as Dubai continues to drive towards an innovation and digital-led economy.
He spoke on innovations in the blockchain industry. He said "with the rise of new technologies such as non-fungible tokens set to play an important role in the future of commerce, and building on the Future Blockchain summit, our global recognized event in this sector, DWTCS is also pursuing ways to offer a sustainable home for this ecosystem, in order to stay future ready."
As the nation open its door to cryptocurrency businesses, there is no doubt law enforcement should be up and running in the know-how of the latest technology on the block. And this partnership should bring the police force upto speed. Education remains ever relevant.
What do you think of this story? Share your comments below.