OKEx Lists DYDX; Trading Commences soon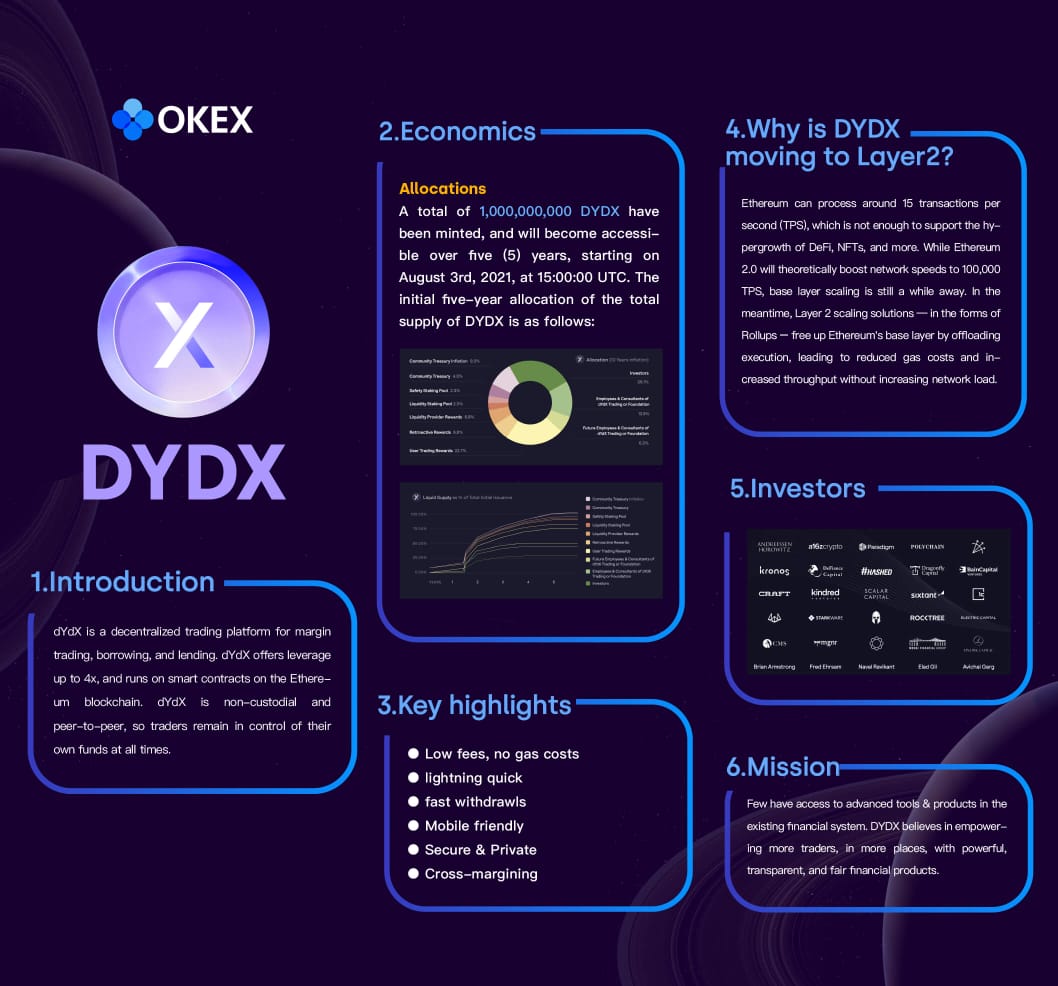 Leading cryptocurrency exchange OKEx is has listed the native token of dYdX – DYDX on its spot trading markets.
Token deposits are set to begin on the 8th of September by 9AM UTC time. Withdrawals will begin two days after at 10AM on September 10th.
OKEx revealed trading of the token is expected to begin on when minimum deposit requirements have been met. The exchange also revealed the details concerning trading will be communicated separately.
DYDX Buying Limits on OKEx
OKEx said there will be temporary buying limits on DYDX after trading begins. This limit will be $10,000 for each user within the one hour after the opening. The limit will be increased to $20,000 after one hour and to $40,000 after one hour 30 minutes from the last increase. The buying limits will be totally removed after 2 hours and 30 minutes of trading.
Read also:
About dYdX
dYdX is a leading decentralized asset exchange with supports for perpetual, margin trading and spot trading. It also supports lending and borrowing. With a total supply of 1,000,000,000, dydX has a cumulative trading volume on the platform of $19 billion.
OKEx revealed the token will trade for zero fees on all its pairs for a month.
What do you think of this story? Share your comments below.