OKEx Earn launches KINE Staking & Flash deals with seventh phase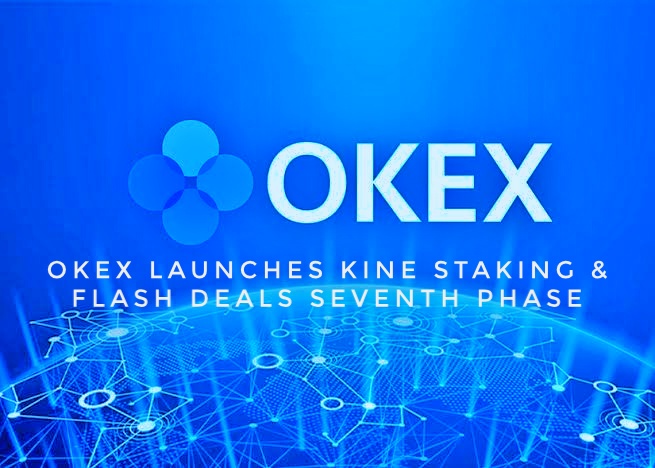 Global and leading cryptocurrency exchange OKEx launches service allowing users to stake KINE and earn yield in return.
OKEx Earn will also launch the seventh phase of Flash deals. Subscription for the flash deals will follow shortly after. The Flash deals for several crypto assets will become available on the OKEx Earn from time to time.
The Flash deal subscription will run on a first come, first serve basis and from 3:00AM UTC on the 3rd of September.
Total limit of subscription if 47,400 KINE while individual limit is 120 KINE. Rate is 110% APY.
Users can access the Flash Deals via the OKEx app by selecting Earn/DeFi from the homescreen and choosing Flash Deals. On the website, the Flash deals can be accessed from the top menu.
Read also:
The KINE staking service can be accessed from the Earn page on the website. With a simple user interface, users can choose KINE from the list of crypto assets and select to see the staking information and then subscribe to choose the amount intended to stake.
While on the mobile, users can tap on Earn/DeFi and select to see staking information, then subscribe to choose the amount of KINE the user intends to stake.
OKEx DeFi Hub & NFT Marketplace
OKEx has also just announced the launch of a decentralized DeFi Hub and NFT Marketplace.
The company's NFT marketplace will feature multichain support and allow the buying, selling, minting and importing of NFTs. It will also feature a "Primary" market which will contain OKEx NFT team curated collections from creators selected by the team.
It will also have a secondary market which will contain NFTs created and imported on the platform and it will be commission free and users only have to pay for their network transaction fees.
What do you think of this story? Share your comments below