e-Naira may be suspended indefinitely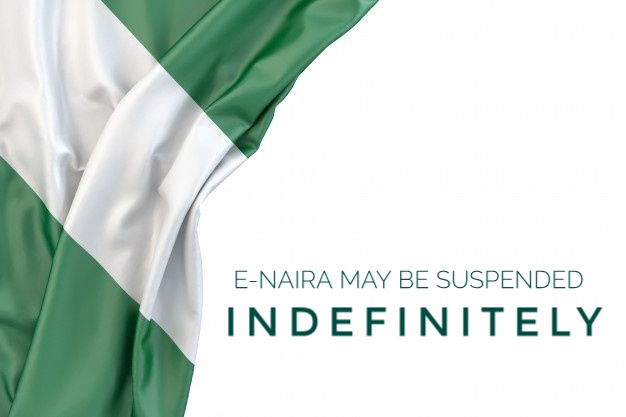 Central Bank of Nigeria Digital Currency, the e-Naira may be suspended indefinite.
This is coming few hours to the officially announced date of launch of the digital currency which the CBN Governor, Godwin Emefiele spoke about its postponement to a future date.
Report reaching CryptoTvplus is that the e-Naira may not go live as announced by the CBN but will rather be suspended indefinitely. This is due to technical difficulties involved in the development of the project.
While this is just a rumor at the moment, chatter across the tech community seems to gravitate towards the negative. That the CBN's e-Naira project will be a failure. 
This sentiment is further driven by the activities of the CBN, other regulators and the level of faith in the nation generally.
The CBN has revealed the project's technical team is a Caribbean company Bitt Inc. This company according to the CBN was selected because of its capabilities and experience.
It's therefore shocking to hear the project will be suspended indefinitely. This rumor could be further fueled by the CBN's failure to meet us with its Oct 1st launch date.
As the country waits in anticipation, the next words from the CBN may help to queer the rumor or confirm it.
What do you think of this story? Share your comments below.