Paxful Partners with Award Winning Band, Sauti Sol to Promote the firm & Crypto in East Africa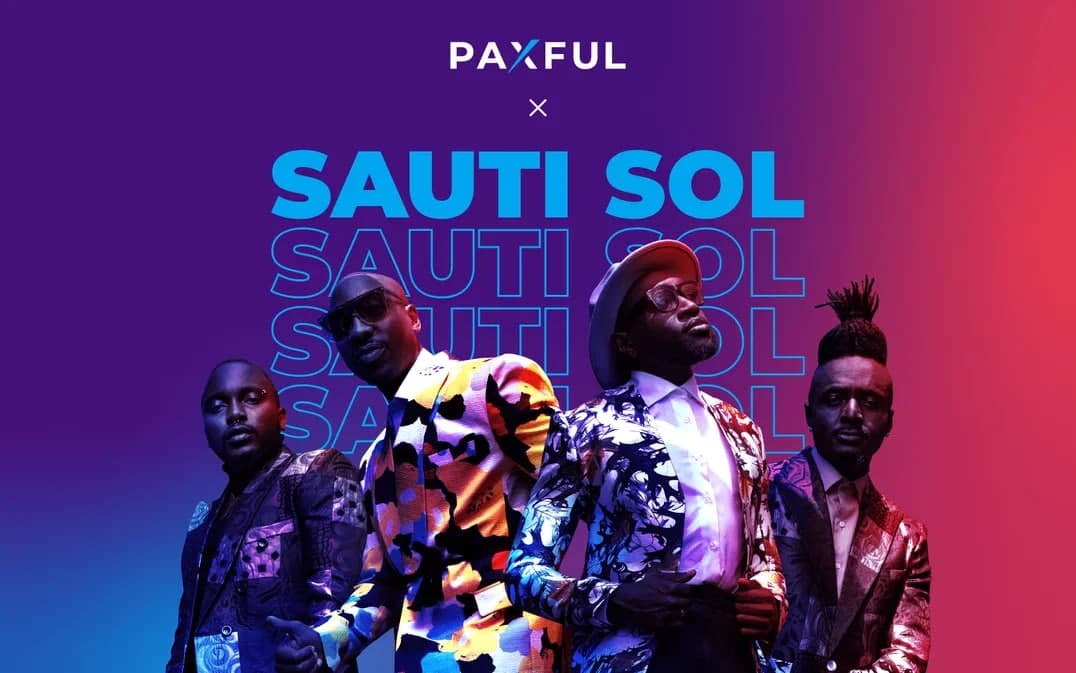 Paxful has announced its partnership with the multi-award winning musical band Sauti Sol to create awareness around the firm and the cryptocurrency industry in the East Africa.
The partnership will see Sauti SOl feature Paxful in its upocoming video for their song titled "My Everything" with the multi-grammy award winner India Arie from their latest album 'Midnight Train'.
The agreement between both organizations will also see to both firms run some campaign contents such as fireside chat with Ray Youssef, CEO of Payxful. They will also work to increase their individual brand awareness, promote bitcoin education and Paxful community development initiative, #BuildWithBitcoin.
This partnership comes as Paxful achieves a 60,000 user base in the East African country of Kenya and even as it expands by hiring a local team. According to Sauti Sol's Rep. Colin Gayle, its "exicited to partner with such an innovative company as Paxful." "They have been breaking the crypto ground in Kenya and with the Sauti Sol on-board, we are hoping to show more Kenyas the wonder of Bitcoinn and take crypto adoption in the country to the next level."
"Crypto is a new industry that has so much to offer and we cannot wait to embark on this journey together with Paxful, Gayle added.
In Kenya alone since the beginning of the year, Paxful has processed over $40 million in trade volume despite the COVID-19 impact in the nation. And as one of its most successful crypto markets in Africa, the firm has recorded 60,000+ users in Kenya and is expanding its footprint in the East African nation by hiring a local team.
Ray Youssef, CEO of Paxful also commenting on the partnership said  "We have been resilient despite tough operating conditions as COVID-19 has dealt a huge blow to many people in Kenya and across the globe. Paxful is committed to reaching as many people as possible to help them better understand the opportunities presented by the crypto-economy. With this in mind, we have a new team in Kenya that will continue to learn from our Kenyan users and provide them with the best education and support."
Paxful has with its #BuildWithBitcoin initiative made tremendous contributions to the local economy.
Image Credit: Paxful