Franklin Peters: SARS Abducted, Robbed Me & Left me stranded in an Unknown Place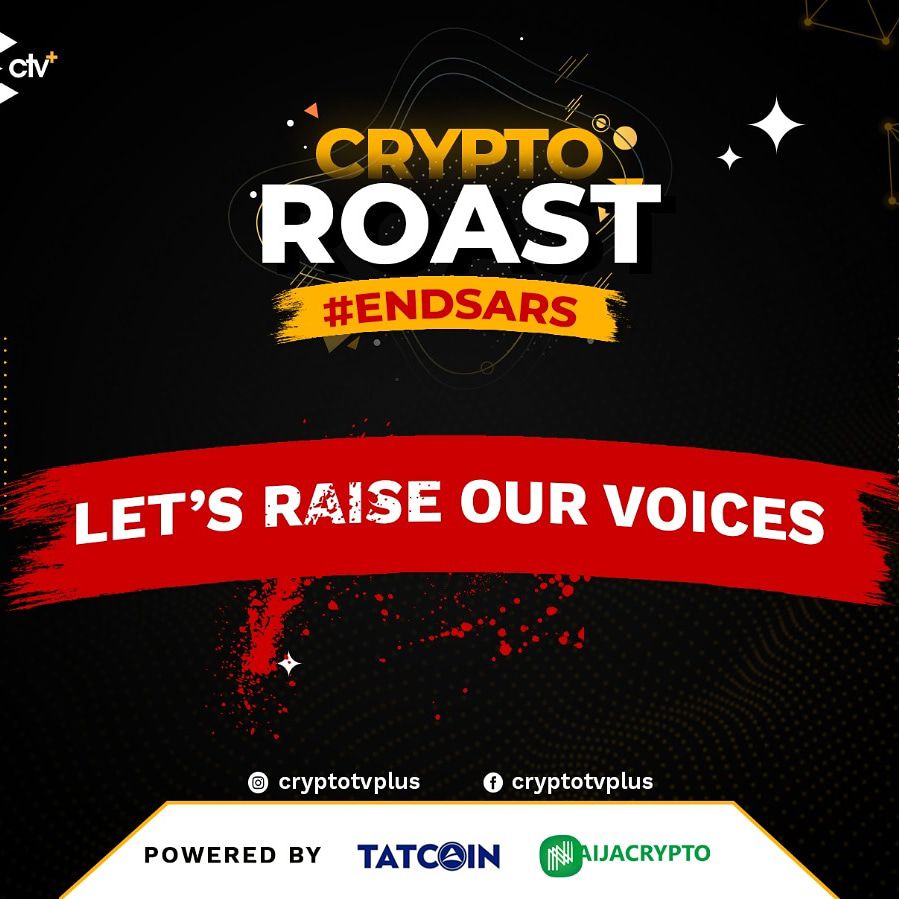 Franklin Peters the CEO of Bitfxt Technologies has come out to share his experience with the dreaded unit of the Nigerian Police Force -Special Anti-Robbery Squad – SARS.
In the weekly crypto comic show from CryptoTvplus – #CryptoRoast – which holds every Friday by 9PM (GMT +1), he came as a guest to express his dissatisfaction and position on the SARS unit. There has been outcry across the country for over 72 hours with millions of Nigerians majority of whom are youth coming out to protest against the brutality of the police force.
Mr. Franklin Peters shared his experience below:
"Sometime in 2019, I travelled from Portharcourt to Lagos for a Business meeting. I lodged in FESTAC but had my meeting at IKEJA CITY MALL so I booked a TAXIFY. Barely two poles away from my hotel, some FRAIL looking men in MUFTY pulled us over, discharged the CAB guy and directed me to a small old DAMFO bus with no plate number…
I kept asking them what I had done but they insisted I should enter their bus first. I refused to enter until they all identified themselves as SARS through their ID card. They said I should settle them or else they'll take me to their station and they will make sure I don't come out for 1 week.
Every effort to get them to be reasonable was abortive. They asked what I do and I told them I run a blockchain tech company… they said, how can "a young boy like you" own a company? They took my phone and started checking my WhatsApp messages, going through my email and checking my bank balance until my phone battery died.
To cut the story short: they drove me to an unknown destination, followed me to an ATM, made me withdraw all the money in my bank and abandoned me there with a dead phone and no cash. I was properly dressed and so it wasn't a case of being addressed the way you are dressed.
I complained to the nearby police and they confirmed they were SARS and that's how they make their money in that zone. I thank God I they didn't hurt me, it was only money they took… it could have been worse!"
Mr. Franklin Peters further advised Nigerians to "Speak out! The #EndSarsProtests is for everyone. If it hasn't happened to you now, it may happen later or happen to someone dare to you. Let's correct this menace now before it's too late! #EndSARS"
The CEO of Bitfxt Technology, Mr Franklin Peters shares his experience with the Special Anti-Robbery Squad known as SARS in 2019. Watch here below