DeFi could soon see another "alt season" – key metric suggests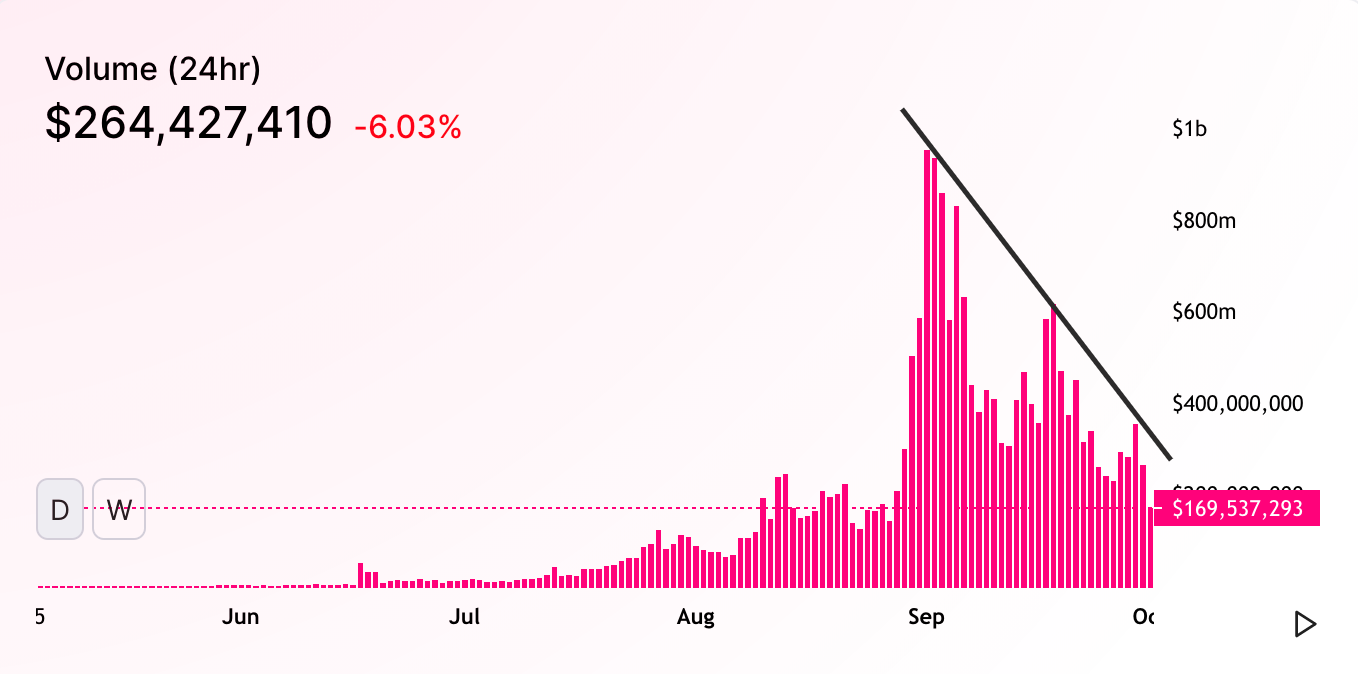 The crypto market has been battered in the past few weeks, with sellers having the upper hand while bitcoin ranges widely between $10,000 – $11,200. 
Prior to the dump, every Ethereum developer was launching different kinds of food tokens and attracting a lot of FOMO buyers. It's not surprising that the market got saturated while most of these food tokens came crashing below 50%, one of the most popular being Sushi Swap. 
Asides the market saturation, multiple blows have currently led to the market uncertainty: the Kucoin $150m+ hack, the CFTC's charge of BitMEX co-founders, and the latest which is President Donald Trump's COVID-19 diagnosis. Investors are cautious about the build-up to the United States Presidential Elections. 
Bitcoin though hasn't reacted terribly to these updates, unlike in times past. Altcoins seem to have taken a stronger blow and may continue to plunge unless bitcoin shows stability around the current region or begins to push higher.
DeFi reversal imminent
Nevertheless, one key metric suggests that a reversal might be on the cards for DeFi tokens, having been struck the hardest. 
A recent post by analytics platform Santiment suggests how trading volumes on decentralized exchanges like Uniswap and Kyber provide insights into future trends of the DeFI sector. They focus on the volume downtrend and believe that a breakout from that trend could be a sign of reversal for the sector.
Notice that its volume following a trend line? Once the trendline is broken – it's an early sign alt season is coming back. We would wait for it. That will be the confirmation.
"We are using Kyber and Uniswap volumes because it does reflect the greed or interest. DEX volumes are kind of a proxy of people gambling. More people trading means the crowd gets excited. In the middle of the cycle people will be talking about it everywhere again".
Santiment also believes there's another metric which indicates we're close to the bottom: when people start posting negative things to instigate fear. 
Do you think DeFi tokens will begin another uptrend soon? Tell us your thoughts in the comments.