Nigerians Can Now Buy Ethereum with the Naira as Luno Launches ETH/NGN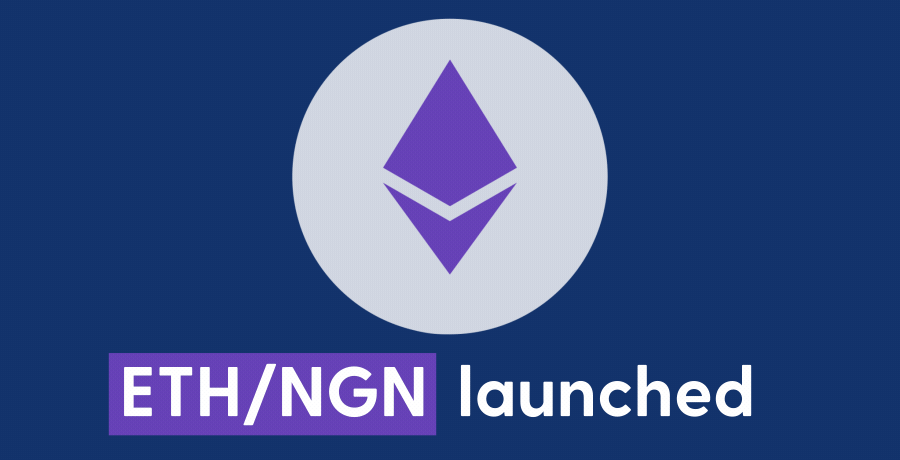 Nigerians can now buy the second largest cryptocurrency by market capitalization, Ethereum on Luno with the naira, Luno announces on its blog.
The exchange which previously only allowed the purchase of Ethereum with Bitcoin or the Naira through its instant-buy option, can now let its customers to directly purchase Ethereum using the naira as it has launched the ETH/NGN trading pair.
As at today it was launched, transactions according to Luno will be on post-only mode. Tomorrow the 29th of October, 2019 will see users of the exchange having the ability to execute live trades around the pair.
Explaining the meaning of Post-Only orders, Luno said "The post-only orders post to the Exchange's order book but don't execute. They sit on the order book to be charged a Maker Fee if they are filled."
Emphasizing the reason for launching the pair, Luno said, "We've added more freedom for you to choose your preferred buy and sell method."
Just recently, Binance with in partnership with Flutterwave revealed Nigerians will be able to purchase Bitcoin, Binance coin etc on its Binance.com platform with Naira using their debit or credit cards.
According to Luno, Users do not need to convert their naira into bitcoin in order to trade ethereum on the exchange anymore, now it's as easy as can be with the new pair.
"We've made it easier, cheaper and faster for you buy and sell Ethereum." Luno said.
Luno was founded in 2013, with headquarters in London. It facilitates the purchase and sale of cryptocurrencies and offer the services of receiving cryptocurrencies in local currencies for its customers spread across Africa, Asia and Europe.