Binance Partners with Flutterwave to allow Nigerians to Purchase Crypto with the Naira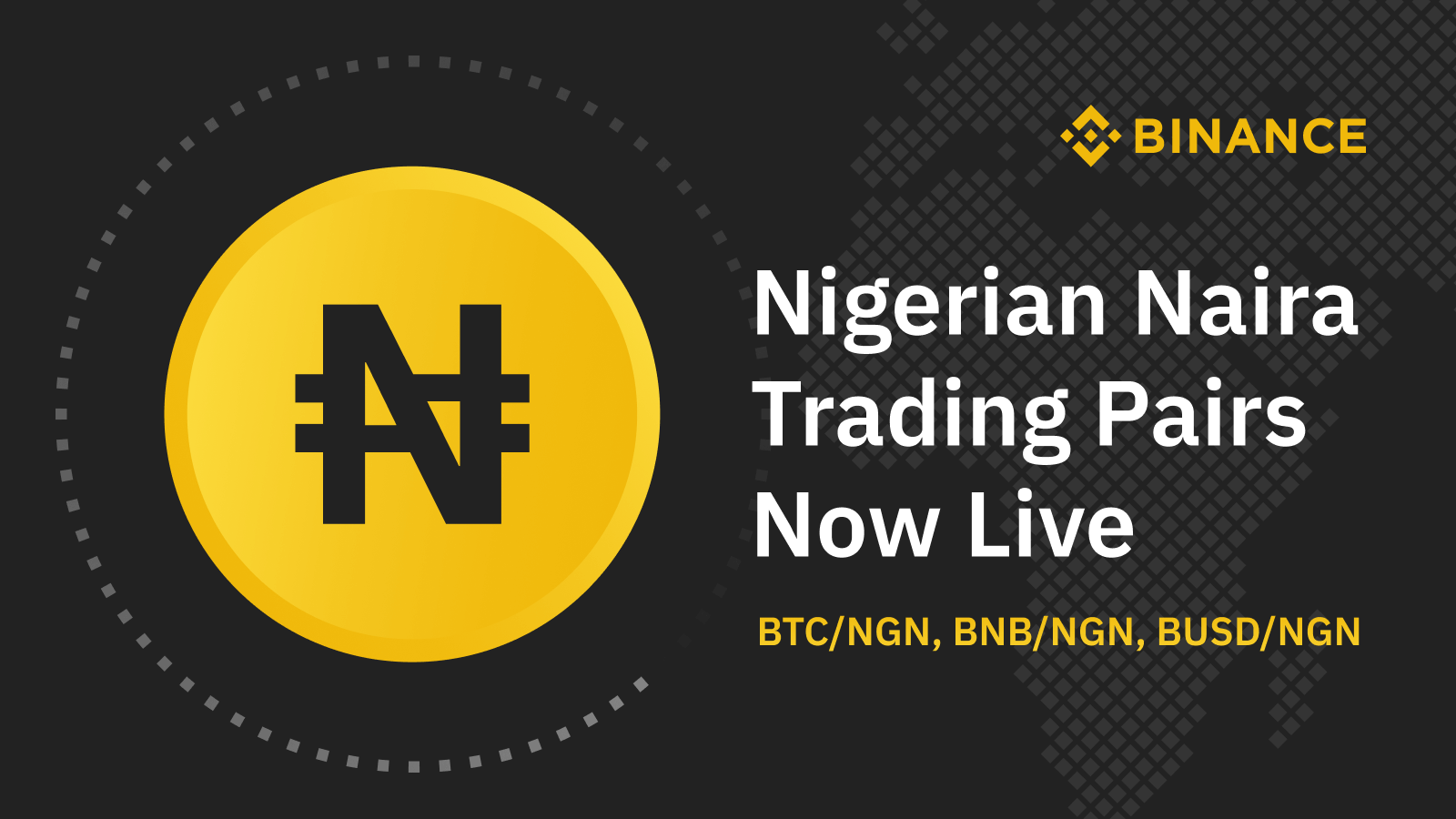 Leading cryptocurrency exchange Binance has partnered with Flutterwave, a global payment technology company to allow Nigerians to purchase cryptocurrency on its platform. The partnership sees the addition of a new fiat-to-crypto gateway to Binance; providing access to African users to purchase cryptocurrency with debit and credit cards.
The integration according to Binance is part of its growing list of key partners to provide easy access and more options for the purchase of cryptocurrency and will allow users to purchase cryptocurrency and enjoy lowest transaction fees in Nigeria and instant deposits and withdrawals.
In a PR published by Binance, it announced it has opened deposits for the Naira through Flutterwave. In addition to this, it has also added trading pairs BUSD/NGN, BNB/NGN and BTC/NGN to the stablecoin market. Users can now start depositing the naira to purchase the assets paired to the Naira. Binance also revealed additional fiat pairs for local currencies throughout Africa such as the Kenyan Shilling and the South African Rand will be supported in the near future as it develops new functions and channels to lower the barrier to entry.
Speaking on the partnership, CZ, CEO of Binance, he said "Africa has illustrated one of the largest demands and instrumental use cases for cryptocurrency, notably for financial access, in the world's second –largest continent."
He went further saying,
"In sub-Saharan Africa, about 90 million people remain unbanked while many regions in the area, including Nigeria, have embraced new technologies with an increasing amount of innovation. Working with Flutterwave will help bridge the fiat-to-cryptocurrency gap and we hope to stimulate more financial inclusion as Africa demonstrates strong potential in leading crypto adoption."
CEO of Flutterwave Olugbenga Agboola also reaffirmed his firm's mission saying "What we do at Flutterwave is, create possibilities for the everyday African to become prosperous. (….) that is what this partnership is about."
Celebrating the new listing, all newly registered users who deposit the NGN to the exchange through Flutterwave will enjoy zero fees for deposits upto to N36,000 ($100). According to Binance, rewards will be distributed on the following day based on the first-come-first served manner. Deposits fees of the NGN is set at 1.4% and the maximum deposit amount for a single transaction is 430,000 NGN while the minimum amount per transaction is set at 150 NGN.
As market forces determine the current value of a currency, the exchange rate between the USD and the NGN will be based on the intermediate exchange rate, Binance revealed.
Interest in cryptocurrency is growing across Africa and Nigeria is one of the most dominant markets across the continent. Daily on average, a billion naira worth of cryptocurrency is traded in the country and this represents a significant amount even with the level of exposure. 
Launched in 2016, Flutterwave "provide award-winning technology core needed to provide business all around the world powerful, reliable and intelligent payments gateway".
Enhancing Protection, Bittrex Secures $300m Digital Asset Insurance 
Cryptocurrency exchange Bittrex, Inc announced it had secured a $300 million digital asset insurance.
The insurance obtained secures named crypto assets in its cold storage system.
The blockchain technology and cryptocurrency exchange firm said it worked closely with the world's leading insurance broker and risk adviser, Marsh, in placing the coverage with Arch Syndicate 2012, an organization which provides casualty and specialty insurance for corporations and supported by various syndicates at Lloyd's of London.
The approval for insurance coverage according to Bittrex comes after successfully demonstrating its extensive internal security and compliance protocols.
The coverage is up to $300 million in assets in cases of external theft and internal collusion.
The underwriters were not disappointed upon learning of the 'best-in-class' technology Bittrex has. And the fact that 'a growing number of cryptocurrency exchanges around the world are also built on the Bittrex' technology owing to the confidence in the platform, Bittrex claims.
Speaking on the insurance coverage, the CEO of Bittrex, Bill Shihara, was quoted saying "Bittrex focuses on doing the right thing by our customers with security at the top of our mind. This insurance coverage provides another layer of peace of mind,".
He continued further saying "From our institutional customers to hobbyists, we are committed to prioritizing security throughout all of our decisions and forward looking blockchain technologies"
Co-leader of the global leader in insurance and risk management firm, Marsh's Marsh's Digital Asset Risk Transfer (DART) team also commented saying "Insurance plays a critical role in the growth and development of any business, including those that work with blockchain technology and digital assets,"
"We worked closely with Bittrex to create a tailored insurance solution to fit their specific cryptocurrency needs.