Techpoint Inspired 2019 Pre-Event Updates by CryptoTvPlus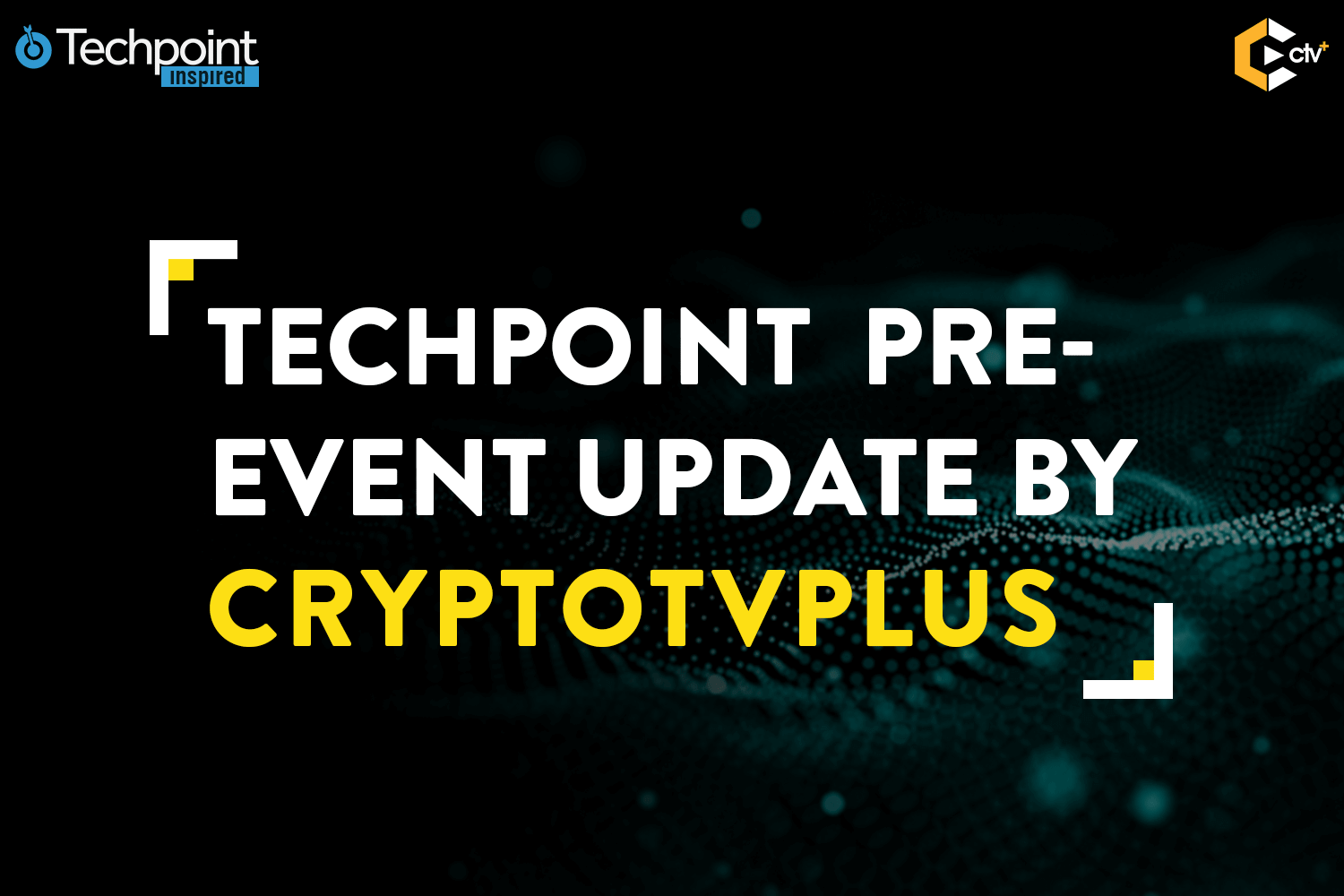 It's barely 5 days to go for Techpoint Inspired 2019 edition, after debuting in 2019. We promised to keep you up to date pre and post event and we intend keeping to our promise.
While participants are preparing to attend from everywhere in Nigeria at Pistis Conference Center, and possible participants from other parts of the West Africa subcontinent, speakers from Nigeria and other parts of the world are also preparing to wow their listeners with breathtaking sessions.
With this third edition already attracting huge interests from participants who have attended earlier editions or those seeking to participate for the first time, organizers have announced a twist to the event.
Techpoint Inspired 2019 will have two sessions. While speakers will be engaging the audience on several topics as brandished by their skills and qualifications in their respective industries as experts, the audience will be equally thrilled in the several workshops that will follow, giving them the opportunity to participate in the conference actively by engaging with the facilitators through Question and Answer Sessions and also chiming in their uncanny inputs as participants of the workshop.
With Adewale Yusuf, Founder & CEO, Techpoint Africa giving the opening remarks, Prof. Maziar Nekovee of Sussex University, UK will be speaking on "Building Infrastructure to Enable Tech Development in Africa", Funke Opeke, the female founder and CEO of MainOne will be keynoting the session titled "Leveraging the Potential and Opportunities fot 5G in Africa". Bosun Tijani of Co-creation hub will also be speaking on "Design Thinking for Africa's Future". Several other keynote speakers to watch out for include Seni Sulayman, Ngozi Aderibigbe, Dr Wiebe Boer and a host of others.
The workshop section is grouped into three; The Future of Work, Artificial Intelligence (AI) & Robotics and Blockchain & Cryptocurrency. These will all take place simultaneously.
For the blockchain enthusiasts, Paul Ezeafulukwe, President, Stakeholders in Blockchain Technology Association of Nigeria (SIBAN) will be facilitating a session on "Blockchain and Good Governance", Senator Ihenyen, the Lead Partner in one of the foremost new generation leading law firms in Nigeria, Infusion Lawyers and Patners will be thrilling the participants on the innovation of "Smart Contracts and the Law". Chris Ani, the author of the best seller, "Crypto 101" and founder of Cryptohub the largest Crypto Community in Africa will also be facilitating a session on "Cryptocurrency Trading".
A host of others that will be facilitating the Blockchain workshops include Owenize Woghiren-Odia, Country Manager of Luno, a digital asset exchange, Tega Abikure, CEO of Kurefund and Lucky Uwakwe Founder, SaBi/COO, Blockchain Solutions Limited.
With these maestros, I'm quite confident myths, grey areas and myriad exposé into the future of society through advanced technological shifts will be dissected by these eggheads in their respective industries.
You should not miss it for any reason. If you think you've had it all good, this promises to be better as you just might be meeting with your next partner in business whether as a co-founder or a fellow executive or even that one time business or technical consultant that just might give your idea or business a facelift that catapults you into the galaxies.
In fact no one recognizes the happiest moment of their lives as they are living it…
                                   Orhan Parmuk, The Turkish Nobel Laureate, 2006.
You just never know… Make it a date to get inspired at Techpoint Inspired 2019