Cryptocurrency is going to the grassroots and Ditcoin is at the forefront. The CEO of Ditcoin, Tony Nwabishop was in the  Northwestern state of Katstina in Nigeria over the weekend and he spent his time explaining the basics of the blockchain technology and importance of cryptocurrencies to the people. It is no news that about 40% of Nigeria's population are still Unbanked and it is important to include these people in the financial revolution that is currently ongoing.
Building a Solid Foundation
Speaking on the theme, Awareness on the Blockchain Technology, Cryptocurrency and Ditcoin, Mr Tony enlightened the people on the importance of the blockchain and the need for a privacy coin such as Ditcoin. He explained that, Ditcoin which happens to be Africa's first privacy cryptocurrency is particular about protecting the privacy of its users.
The CEO posted on his social media handle, "And finally the Prince of  Katsina goes Crypto, Ditcoin now has 100% support from the prominent men in katsina. The first crypto city Powered by ditcoin supported by Katsina state Loading…….. #cryptoAfrica #cryptotvplus #ditcoin #privacycoin #blockchaintechnology." This spells better things for the crypto space in Nigeria.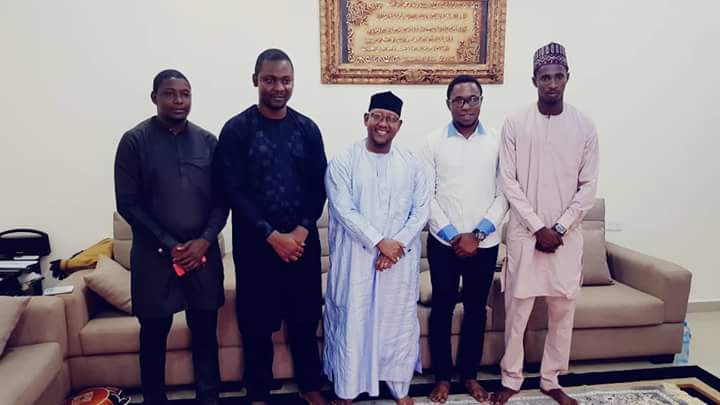 A Future For Crypto Adoption
Currently in Nigeria, people own more sim cards than bank accounts and this is making crypto adoption possible. As there is no need to go to a bank before owning a crypto account. The popularity of cryptocurrency is rapidly growing in Nigeria and sometime this month the trading volume hit 170 billion naira mark. With cryptocurrencies such as Ditcoin preaching the crypto gospel in Nigeria we look forward to seeing a future where crypto adoption is made possible.

What do you think about building Insurance on the blockchain? Share your opinion with us in the comment section below.
Image credit: pixabay, cryptotvplus

Disclaimer:
The Information provided on the website is designed to provide helpful information regarding cryptocurrency subjects. The content is not meant to be used, nor should it be used as a basis, foundational knowledge or prerequisite for decision making regards trading. Always do your own research and due diligence before placing a trade. We are not liable for any outcome based on any content found on the site.