Bermuda Welcomes $15million Investments From Binance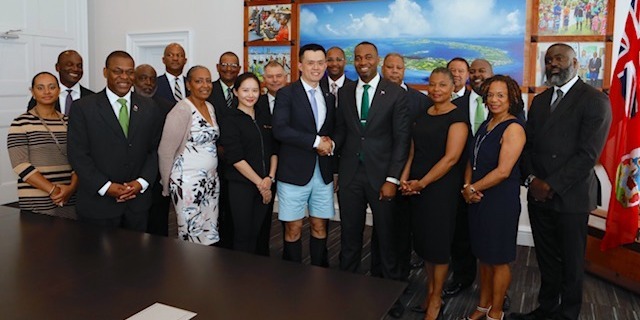 It is important for governments to begin to take proactive steps in the adoption of cryptocurrency and the Blockchain technology as the benefits far outweigh the negatives. The leadership of Bermuda is being proactive by opening its arms to welcome the adoption of the blockchain technology and cryptocurrencies through crypto regulations and the strengthing of its local economy.
The Premier of Bermuda , Edward David Burt, has decided to align the Island in the right direction as it
partners with cryptocurrency powerhouse, Binance. Under the signed agreement, the company is to establish a Global Compliance Centre on the Island in the direction of job creation.
Binance who will invest $10 million in education for local residents, and an additional $5 million in Bermuda-based blockchain companies. Bermuda is considered a favourable atmosphere to invest in as it is a financial hub and it offers a legal system similar to that of Canada and Australia which the legal system supports the framework for crypto tech adoption.
Regarded as a self-governing British overseas territory, the local government is advancing a welcoming regulatory environment for cryptocurrency firms. One that would foster a better relationship through favourable laws to support the adoption and growth of the technology.
Legal Framework Is Set
On Friday, Bermuda's Virtual Currency Business Act, passed, through the House of Commons in the UK. The bill is expected to pass the Senate this week, and as earlier stated, seeks to foster the development of the local cryptocurrency industry. It covers the issuing and selling of cryptocurrencies, ICOs, exchanges, wallets and other services.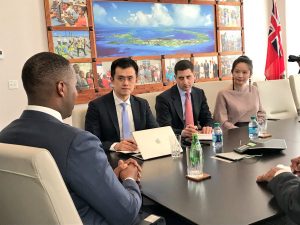 "When you look at other current jurisdictions, they have either not been banking hubs traditionally, do not have the best track record when it comes to KYC/AML, or are in developing countries that aren't presently suitable to support rapid growth of a technology or financial system. Bermuda does," commented Joseph Weinberg, Chairman of blockchain KYC/AML solution Shyft.

One reason why this partnership would thrive is the fact that Bermuda has a highly skilled workforce that is experienced in regulation, compliance and securities laws. With technical skills and expertise, the adoption and integration of the technology would be seamless. The island, which also has rich entrepreneurial history and a willingness to learn and adapt quickly are qualities required for a good working relationship in building out regulations for the crypto community."

What is your opinion about the Binance invest in Bermuda? Do you think Bermuda is ready for such an investment? Let's know what you think in the comment section below
Image credit: Bernews
Disclaimer:
The Information provided on the website is designed to provide helpful information regarding cryptocurrency subjects. The content is not meant to be used, nor should it be used as a basis, foundational knowledge or prerequisite for decision making regards trading. Always do your own research and due diligence before placing a trade. We are not liable for any outcome based on any content found on the site.