Yahoo Japan to Launch Cryptocurrency exchange.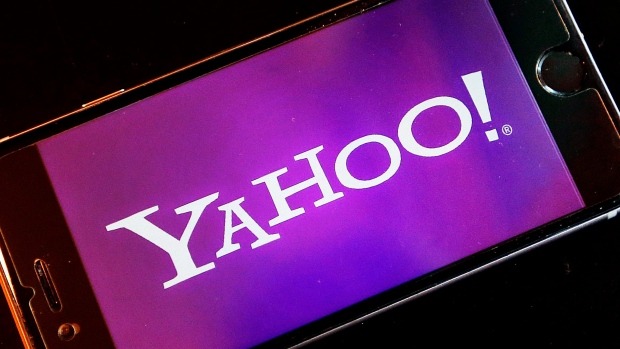 A regional media source in a statement is saying Yahoo Japan is preparing to launch a cryptocurrency exchange.
A report from Nikkei Asian Review reported on Friday that the tech firm which was originally a joint venture with Altaba (formerly Yahoo!) will begin their acquisition of BitAR exchange Tokyo in April which will span a full year of paperwork and total control before launch in 2019
The deal would see Yahoo Japan pay an initial deposit for the deal within the sum of $19 million dollars for a 40% stake in BitARG, which already has a license from the country's Financial Services Agency (FSA) to operate cryptocurrency trading platform. The remaining 60% payment balance would come through other subsidiaries over the course of one year.
Yahoo Japan intends to scale up the platform's operations, anticipating the rebirth of the new exchange with launch month of April 2019. This deal is now a major focus in the world of cryptocurrency at the moment. Owing to the fact that China forced a closure of cryptocurrency exchanges on the mainland.
Previously, Japan had passed favorable cryptocurrency regulations, and these two factors have led several mainstream companies to begin developing cryptocurrency exchanges.
With Mitsubishi UFJ Financial Group (MUFG), the largest financial institution in Japan as measured by assets under management (AUM), is readying plans to launch an exchange, regional media sources reported in January.
Finally, Japanese banking group SBI intends to build its own exchange, though it recently delayed the launch so it could strengthen its security measures — a move that came in response to increased scrutiny from the FSA.
As CCN reported, the FSA has ramped up enforcement of the cryptocurrency trading industry in the months following a record-setting theft at Tokyo exchange Coincheck.
Most recently, the FSA issued a formal warning to Hong Kong-based exchange Binance for unlawfully operating in Japan without a license.
Photo Source: Shutterstock
Yahoo Finance Adds Cryptocurrency Market Data on its Website
US based financial news firm, Yahoo Finance has partnered with Coinmarketcap to add cryptocurrency market data on its website amongst other financial reporting data.
The data which is supplied by the popular cryptocurrency market data aggregator Coinmarketcap now allow visitors on the website to track the prices of cryptocurrencies daily.
Currently available on the website are 118 cryptocurrencies ranked in the order of their market capitalization. The price data on the website are denomination in USD.
The website has a feature which it calls Heatmap View. It allows visitors to see the price actions on each crypto assets. A red signal shows the asset has dipped while a green signal reveals a gain in the asset.
Registered users can add any cryptocurrency to their portfolios.
Just like coinmarketcap reports, the Yahoo Finance website also reports detailed information on each cryptocurrency it has listed in its website.
The website reports on each website various market data such as current price, changes in percentage and amount, market capitalization, volume and circulating supply.
Yahoo finance also have individual pages for each cryptocurrency listed on the website. Yahoo Finance was quoted saying "We are thrilled about this partnership which comes timely as we continue to level up our game with the new liquidity-based metrics for ranking market-pairs and an improved pricing algorithm coming soon."
Other than data from Coinmarketcap, Yahoo Finance also have two indices Crypto 200 (including Bitcoin) and Crypto 200 EX (i.e. excluding Bitcoin)
The data on the website incorporates pricing from over 200 exchanges, according to the Finance reporting organization, the indices provide exposure to the broader cryptocurrency market by including the cryptocurrencies that represent more than 90% of global market capitalization as of the index launch date.
Its daily newsletter and blog content will also be integrated into the news stream on finance site's cryptocurrency screener landing page as well as the individual cryptocurrency pages.
The firm said in the future, it will plan to produce more educational video features, which it hopes will further add to the educational content on the website.
Image: Yahoo Finance