The dark side of remittances we don't see
Statistically, there are about 164 million migrant workers around the globe, the majority of which are Africans in the diaspora that have left their families back at home in search of greener pastures and these migrant workers send a large chunk of their earnings to support their families.
Over the years we could see that the remittances inflows that constitute the money transfer business form a reasonable part of GDP income for most countries experiencing economic hardship, countries like the Philippines which have the highest migrant population in the world suffer from this experience the most. Regardless of the constant attention, we see countries like the US give the issue of migrants the global remittance industry keeps flourishing by the day as it keeps increasing in size and level of competitiveness
The dark side we don't see
Although it may look very simple at first glance the remittance industry is a vast and sprawling network with various intermediaries. We could also easily see that at the most basic level at any time it involves parties which include
‌the sender

‌local agent

‌money transfer operator

‌foreign agent

‌The receiver
Western Union PayPal and MoneyGram judging by their performance over the years have been seen to offer the best global remittance services, western union is renowned for their high commission as their services are costly and even if we could say that it should cost something for these services to be rendered, it does not take away the fact that there is a good measure of exploitation involved in the whole process as good percentage of whatever is to be sent is deducted before it gets to the receiver. PayPal came into the picture after a while a become a major competitor which we could say would have slashed the monopoly that might have existed in the system but for persons familiar with the services you could see that even they too had their dark side as the level of scrutiny involved when using their platform could get so extreme that you experience lockdown on funds which could have urgent need to the receiving party only for PayPal to hide under the pretext of investigating funds, this is not to mention the discrimination that we see clearly take place as IP addresses of countries which are perceived to be "low classed" are prevented from using their services
Light at the end of the tunnel
With the advent of cryptocurrencies we can already see the potential for a lot to change as this not only eliminates all of the problems previously stated but further reduces the gap between sender and receiver through speed of transfer thereby slowly eliminating any possible need for a third party except of course there happens to be a hybrid system to make both parties more efficient. Blockchain has come to change the way we do a lot off things
Poloniex Acquires TRON-based Decentralized Exchange TRXMarket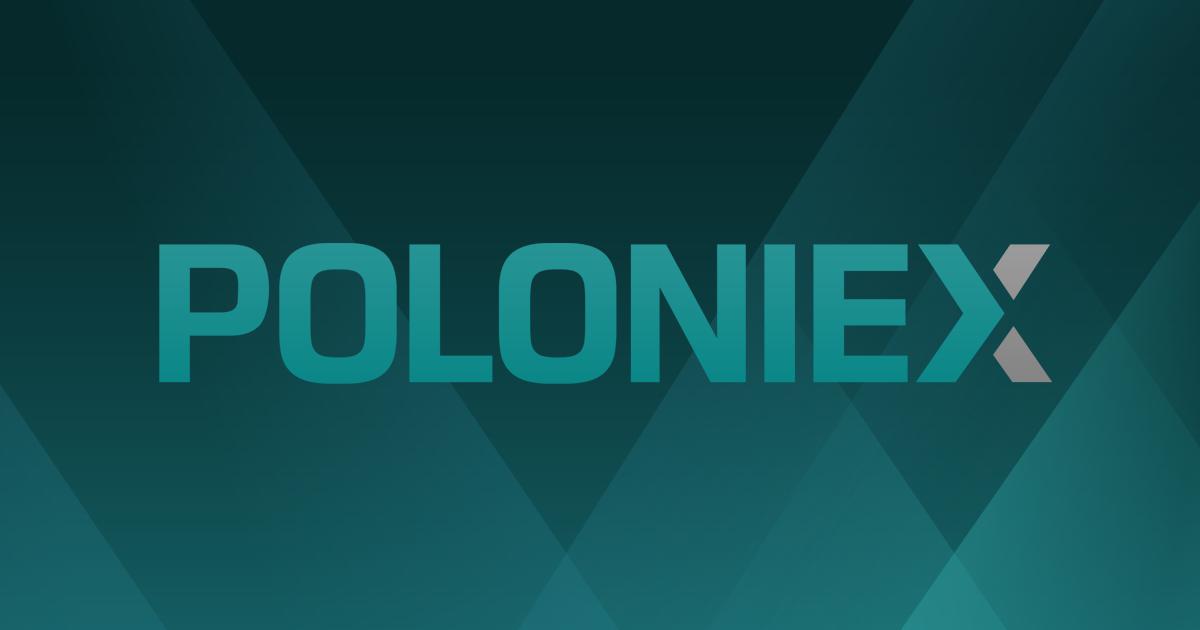 Poloniex in Press Release on the 27th of November, 2019 announced the acquisition of TRON-based Decentralized exchang TRXMarket, renames to Poloni DEX.
TRXMarket, the first TRON-based decentralized exchange executes all transactions via the TRX smart contracts that are stored safely and transparently on the blockchain.TRXMarket is also one of the 127 TRON Super Representatives, and has a huge transaction volume according to data from DApp Review.
According to the Press Release, "The excellent performance of the TRON public chain coupled with its considerable decentralized trading volume and rich experience in operations is exactly what Poloniex needed to expand its DeFi ecosystem."
Speaking on why Poloniex decided to launch a decentralized exchange on the TRON Public blockchain instead of other popular chains, a spokesperson for Poloniex was quoted saying
"We recognize and value the rate TRON is expanding its ecosystem. Under the leadership of Justin Sun, founder of TRON, TRON's ecosystem is growing at an exponential speed. After the official launch of TRON public chain in June 2018, within just a year, the total number of accounts on the chain of TRON has exceeded 4.1 million and the daily average number of transactions is over a million, securing a place among the top three public chains in the DAapp ecosystem. Additionally, TRON's sidechain project, SUN Network, was successfully launched; the circulation of TRC20 protocol-based USDT exceeds 800 million; and, just one month ago, TRON adopted a new Staking mechanism and completed its MainNet upgrade.
It's hard to imagine all these accomplishments TRON has made within just one year. On top of all that, TRON frees its users of transfer fees and transaction delays, which is DeFi-friendly. I think we have every reason to choose TRON as our underlying infrastructure over other public chains who are slow progressing and charge ridiculously high transfer fees. We need to be responsible for all our users."
Founder of TRON, Justin Sun also commented on the acquisition "I'm very pleased to see that our strategic partner Poloniex successfully acquired TRXMarket, the top DEX in the community. This acquisition means a lot for the TRON ecosystem. It's not only a move to expand the DeFi ecosystem, but also represents a starting point of TRON receiving recognition from world-leading exchanges. And TRC20-USDT also serves as a perfect solution for decentralized trading platforms to simplify the deposit and withdrawal process"
Founded in 2014, Poloniex is a world-leading digital asset trading platform registered in Seychelles. It is one of the world's oldest digital asset trading platforms, offering fundamental services including digital asset margin trading, lending, and crypto-to-crypto exchange for the global blockchain ecosystem.
Poloniex which was founded in 2014 and registered in Seychelles is a leading cryptocurrency exchange offering crypto trading, lending, margin trading services to its users. It recently spin out from Circle which acquired it in February, 2018 to form a new compay called Polo Digital Assets Ltd.
The new firm according the PR issued will have the backing of a major investment group and it will enable it focus on the needs of global crypto traders with new features and continue beyond that with highly competitive pricing models for traders.