Why Trump's bashing on bitcoin is a milestone achieved to cryptocurrencies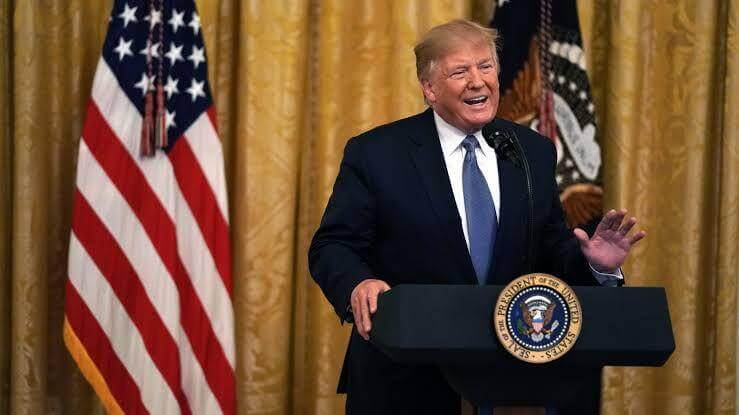 On the 12th of July the president of the United States of America issued a statement on his tweet stating that he is not a fan of bitcoin or any other cryptocurrency, while this could be seen to some as a negative turn of events for cryptocurrencies, so many enthusiasts saw this as a step in the right direction considering the fact that the president before now has decided to remain silent on the subject matter, but as it has been making waves recently he decided to take his opinion out through his tweet
Positive or not, for proponents, this obviously marked a psychological milestone seeing that his need to bash bitcoin further buttresses the fact that it is independent of global powers and also reflects their helplessness to be able to do anything to crush it, Coinbase CEO Brain Armstrong stated in one a response to Donald Trump's tweet as one of the leading responses.
Armstrong's reply actually reflected the disposition of other bitcoiners as most are thankful for the free publicity that has been given to cryptocurrencies noting a sudden surge in interest as documented by Google trends. Although judging from an objective standpoint of view it is noteworthy to state that Trump's point of view was not just antagonistic but reflected some level of ignorance especially considering the fact that he found it difficult to consider the technology behind the birthing of cryptocurrencies as nothing but illegal as it has been proven over the very short existence of blockchain that aside from cryptocurrencies there are applications in other aspects of life, other cryptocurrency enthusiasts who have made remarkable contribution to the space also made some replies as Max Keiser, the RT host and regular Bitcoin bull, considered Trump to have nullified his chances of reelection in 2020(even though this is debatable considering the fact that this depends on many other factors) , while eToro senior analyst, Speculations have already been got about as to whether or not this would lead to a bull run as Mati Greenspan, described the words of the president as an early nomination for the most bullish tweet of the year, even though we could say that this makes a good premise to create a fundamental analysis this event does not guarantee any bull run, however, it is expedient to state that cryptocurrencies are beginning to gain more recognition especially with the introduction of libra into the world of cryptocurrencies. These are exciting times for any crypto enthusiasts and we can only sit back and watch the events as they unfold.