Survey: 40% Freelancers Receive Payments via Cryptocurrency.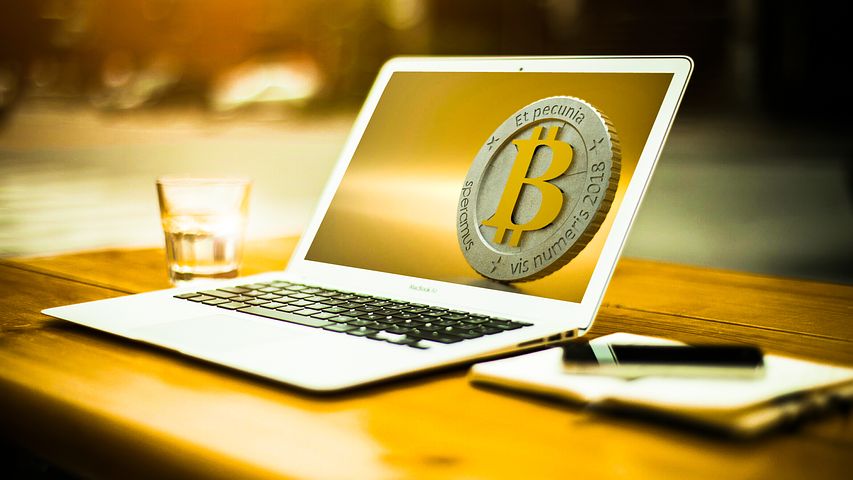 Freelancing has become so popular now as people can easily ditch the routine 9-5 hour schedule of the traditional workplace. However, a recent survey conducted by Humans.net has revealed that cryptocurrency is becoming appealing to freelancers. The survey was carried out on 1100 freelancers and revealed that cryptocurrency eliminates the need for a middleman for payments especially for those with international clients.
According to the survey, about 38% of the population surveyed admitted to having used cryptocurrency at a time. On the other hand, 41% had never made use of cryptocurrency while 24% had no idea what cryptocurrency was as they had never heard of it. For most freelancers, the appeal of cryptocurrency is the fact that it aids in faster payment with low cost for international transactions.

The Humans.net survey also found that 29% of freelancers preferred to get crypto payments to being paid through the traditional banking system. 18% of those surveyed revealed that they would prefer to receive their entire income through crypto payments, while 11% said that they would prefer to receive a part of their income in cryptocurrency.

Freelancers find cryptocurrency to be of an advantage to them, it enables them to transact with clients who they may not know or trust. The survey revealed that 13% found it to be an advantage for international payment, 12% considered it a bonus for eliminating middlemen, 8% liked its low commission status. Also, 9% of those surveyed found it advantageous in its transparency, while 11% chose all the qualities mentioned and 4% did not choose any of the qualities.
However, Founder and CEO of Humans.net, Vlad Dobrynin has revealed that they will be integrating the blockchain technology to their freelancing platform. He explained that the technology will help people get faster search result regardless of their geographical location as well as protect users data.



What do you think about freelancers receiving cryptocurrency as payment for their services? Share your opinion with us in the comment section below.
Image credit: Pixabay
Disclaimer:
The Information provided on the website is designed to provide helpful information regarding cryptocurrency subjects. The content is not meant to be used, nor should it be used as a basis, foundational knowledge or prerequisite for decision making regards trading. Always do your own research and due diligence before placing a trade. We are not liable for any outcome based on any content found on the site.
Italian Football Club Juventus Now Has Its own Crypto Token $JUV. 
Italian football Club Juventus has partnered with sports focused blockchain firm Socios.com to launch a cryptocurrency token $JUV.
Socios.com is the world's first blockchain-based fan voting and rewards platform. A tokenized voting platform that gives fans the power to crowd-manage their favorite sports teams.
The token which football fans can purchase via the Social' App grants holders the right to vote on certain club decisions and earn rewards.
In sport focused token offering 'Fan Token Offering FTO™, a significant number of the 20,000,000 total supply the JUV token is already available for sale to interested fans.
Giorgio Ricci, Chief Revenue Officer of Juventus speaking on the development said;
"We are proud to be the first Club to be activated by Socios.com on its platform, inaugurating a new way to interact with our fans around the world".
The price of $JUV will fluctuate according to supply and demand once the marketplace feature is launched, and Fan Tokens can be traded by fans on exchanges.
Alexandre Dreyfus, the founder and CEO of Socios.com who also commented on the partnership between both organizations said;
"99.9% of sports fans are not in the city/country of the team they are supporting. We created these fungible fans tokens to allow fans to have an influence over some fan-based initiatives".
$JUV is currently priced at around €2 (~$2.2) apiece. A limited number of these tokens are also available for free via Socios app's Augmented Reality feature, Token Hunt.
According to Socios.com, it also has other clubs that are ready to join its platform and six are already lined up for tokenization by Q1 2020.
These include Paris Saint-Germain (PSG) and Atlético de Madrid (tokens for which will be launched in late January); West Ham United, Galatasaray and A.S. Roma (in February) and esports provider OG (in March), per the announcement.
The Socios app is available to download for Android and iOS users can apply for a beta version of the app.