South Africa Targets Crypto Traders Evading Tax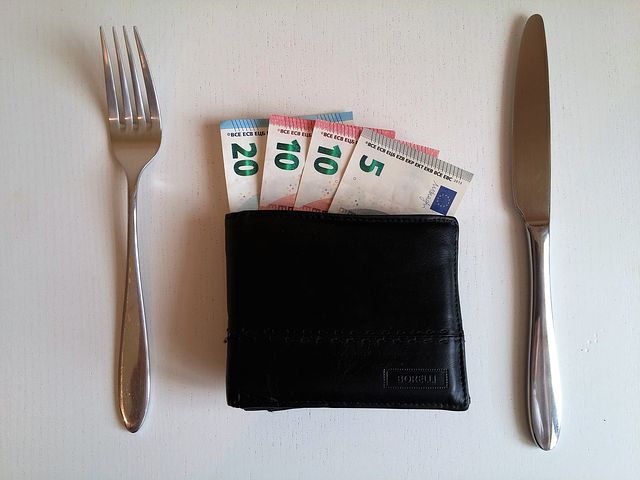 South Africa is not taking its tax regulations on cryptocurrency with linency. The country's regulators are working towards improving ways to track crypto traders and their transactions. The South African Revenue Service is working determine if crypto traders are paying taxes. The SARS commissioner revealed that the commission is exploring ways to identify those evading tax as well as those profiting from it.
Mark Kingon, the acting Commissioner of SARS explained that identification of the crypto trader is one of the most critical aspects. He says, "The key thing is identifying people who are trading because it's easy to say cryptocurrency gains must be deductible, but there are also those who lose. That's why it's important to identify the trader." Since most digital asset trade utilise credit cards it isn't that easy but once a trader that isn't complying to the rules is discovered, SARS will launch an investigation into it.
Traders are expected to include their gains and losses from trading crypto in their taxable income when they report their tax returns. This is because the agency had determined that cryptocurrency related transactions will be subjected to the regular tax laws.
Earlier in April, SARS had stated, "The onus is on taxpayers to declare all cryptocurrency-related taxable income in the tax year in which it is received or accrued. Failure to do so could result in interest and penalties." The SARS had revealed that cryptocurrencies would not be charged in terms of Value-Added Tax (VAT), since they are treated as an exempt financial service. Also the issuance, collection, selling, buying, acquisition or transfer of ownership of cryptocurrencies would not be covered with VAT.
While cryptocurrency is growing in South Africa, we cannot help but wonder how far this tax regulation will go in crypto currency in Africa.
What do you think about crypto tax in South Africa? Share your opinion with us in the comment section below.
Image credit: pixabay,
Disclaimer:
The Information provided on the website is designed to provide helpful information regarding cryptocurrency subjects. The content is not meant to be used, nor should it be used as a basis, foundational knowledge or prerequisite for decision making regards trading. Always do your own research and due diligence before placing a trade. We are not liable for any outcome based on any content found on the site.
US Treasury believes Libra could be used for Money Laundering or Financing Terrorism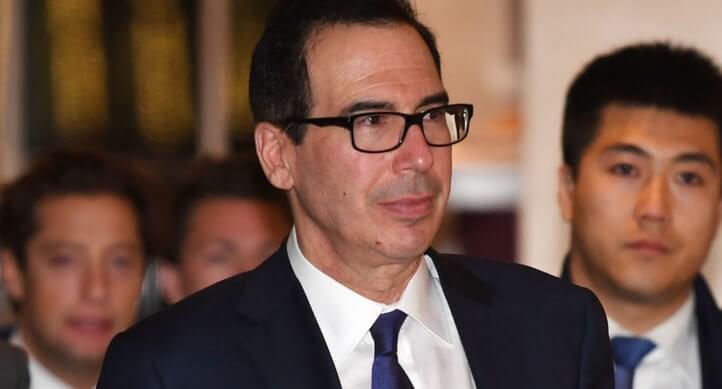 The 77th Secretary of the US Treasury had in a Press Conference held in the White House made known government position on the Facebook attempt into cryptocurrency. In the Conference, the Secretary expressed the concerns over Facebook Libra and Calibra saying it could be used for money laundering or financing of terrorism.
Facebook has since last year 2018 been preparing for its move into cryptocurrency by hiring engineers, a move after it had place a ban on crypto ads a year before. In June 2019, the social media giant released its white paper outline its goal to build a new financial system using the blockchain with massive corporations ranging acting as validators.
The attempt to create its "globalcoin" attracted backlash from the crypto community and as well as countries of the world which say the move as a threat to their local currency. Chiefly amongst the latest move by a foreign nation is the India's decision to have nothing to do with Libra within its sovereign borders.
Facebook upon releasing the Libra white paper received a correspondence from the US Congress signed by Maxine Waters amongst others asking it to halt Libra or risk the emergence of a new Swiss financial system that is too big to fail. Congress requested Facebook to appear before it. The date is set for July 16, however, and top US officials are expressing their position on the Libra and its fate appears hanging.
The 45th Leader of the free world has few days ago said the Facebook Libra will have "little standing". A comment which US Treasury Secretary Mnuchin credited as the President's personal opinion and not that of the State. However, in the Press Conference today, the Secretary said the Treasury has very serious concerns Libra could be used for money laundering or financing terrorism.
"……..the overall goal is to maintain the integrity of the financial system and protect it from abuse." – Steve Mnuchin
And as cryptocurrencies has been exploited by many players to facilitate illegal activities such as cybercrime, tax evasion, illicit drugs, human trafficking, While the US government welcomes innovations that may improve the efficiency of the financial system and expand access to financial services, Libra poses a threat to the financial stability and integrity of the US financial system.
Facebook is currently trading as at press time at $203 showing a closing loss of 0.47% after opening at $204 and reaching a height of $205.53 today.