South Africa Targets Crypto Traders Evading Tax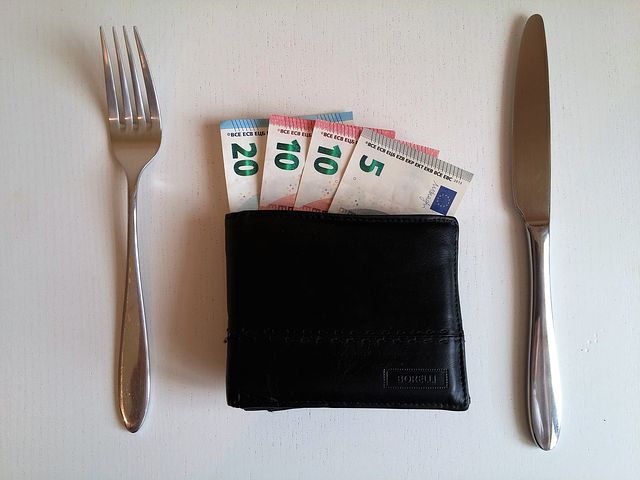 South Africa is not taking its tax regulations on cryptocurrency with linency. The country's regulators are working towards improving ways to track crypto traders and their transactions. The South African Revenue Service is working determine if crypto traders are paying taxes. The SARS commissioner revealed that the commission is exploring ways to identify those evading tax as well as those profiting from it.
Mark Kingon, the acting Commissioner of SARS explained that identification of the crypto trader is one of the most critical aspects. He says, "The key thing is identifying people who are trading because it's easy to say cryptocurrency gains must be deductible, but there are also those who lose. That's why it's important to identify the trader." Since most digital asset trade utilise credit cards it isn't that easy but once a trader that isn't complying to the rules is discovered, SARS will launch an investigation into it.
Traders are expected to include their gains and losses from trading crypto in their taxable income when they report their tax returns. This is because the agency had determined that cryptocurrency related transactions will be subjected to the regular tax laws.
Earlier in April, SARS had stated, "The onus is on taxpayers to declare all cryptocurrency-related taxable income in the tax year in which it is received or accrued. Failure to do so could result in interest and penalties." The SARS had revealed that cryptocurrencies would not be charged in terms of Value-Added Tax (VAT), since they are treated as an exempt financial service. Also the issuance, collection, selling, buying, acquisition or transfer of ownership of cryptocurrencies would not be covered with VAT.
While cryptocurrency is growing in South Africa, we cannot help but wonder how far this tax regulation will go in crypto currency in Africa.
What do you think about crypto tax in South Africa? Share your opinion with us in the comment section below.
Image credit: pixabay,
Disclaimer:
The Information provided on the website is designed to provide helpful information regarding cryptocurrency subjects. The content is not meant to be used, nor should it be used as a basis, foundational knowledge or prerequisite for decision making regards trading. Always do your own research and due diligence before placing a trade. We are not liable for any outcome based on any content found on the site.
Nile University has partnered with Cryptography Development Initiative in Nigeria (CDIN)
Abuja based tertiary institution, Nile University has partnered with the Cryptography Development Initiative in Nigeria (CDIN) to help equip students of the University with the necessary tools needed in the current digital age.
The MoU which was signed on the 15th of October, 2019 with the attendance of the Vice Chancellor of the University, Professor. Dr. Osman Nuri Aras and Mr. Adeolu Fadele, the President of CDIN.
Also present were other officials of the institution such as the Deputy Vice Chancellors Professor Steve Adeshina and Professor Nurettin Can. Others from other facilities were also present.
The partnership according to the Vice Chancellor of the University, Prof. Nuri Aras believed will help prepare the students of the University to face the digital world with the necessary tools.
Deputy Vice Chancellor – Admin, Professor Nurettin Can contributing said "the partnership with CDIN will provide the University's students a wonderful opportunity to supplement their theoretical knowledge with valuable practical experience."
President of CDIN Mr. Fadele Adeolu speaking on the partnership said Nile University has shown foresight in partnering with CDIN as not very many academic institutions appreciate the value of skills offered by the initiative.
About CDIN
"The Cryptography Development Initiative in Nigeria is a non-governmental organization and a platform for bringing stakeholders in Nigeria to work on a common interest of addressing gaps in cryptography.
According to its website CDIN envision Nigeria among nations of the world leading advancements in cryptographic innovations and breakthroughs.
It's mission is to create a platform for encouraging the learning and practice of cryptography in Nigeria and collaboration among relevant stakeholders.