Proposed Tron partnership with Liverpool In the Pipelines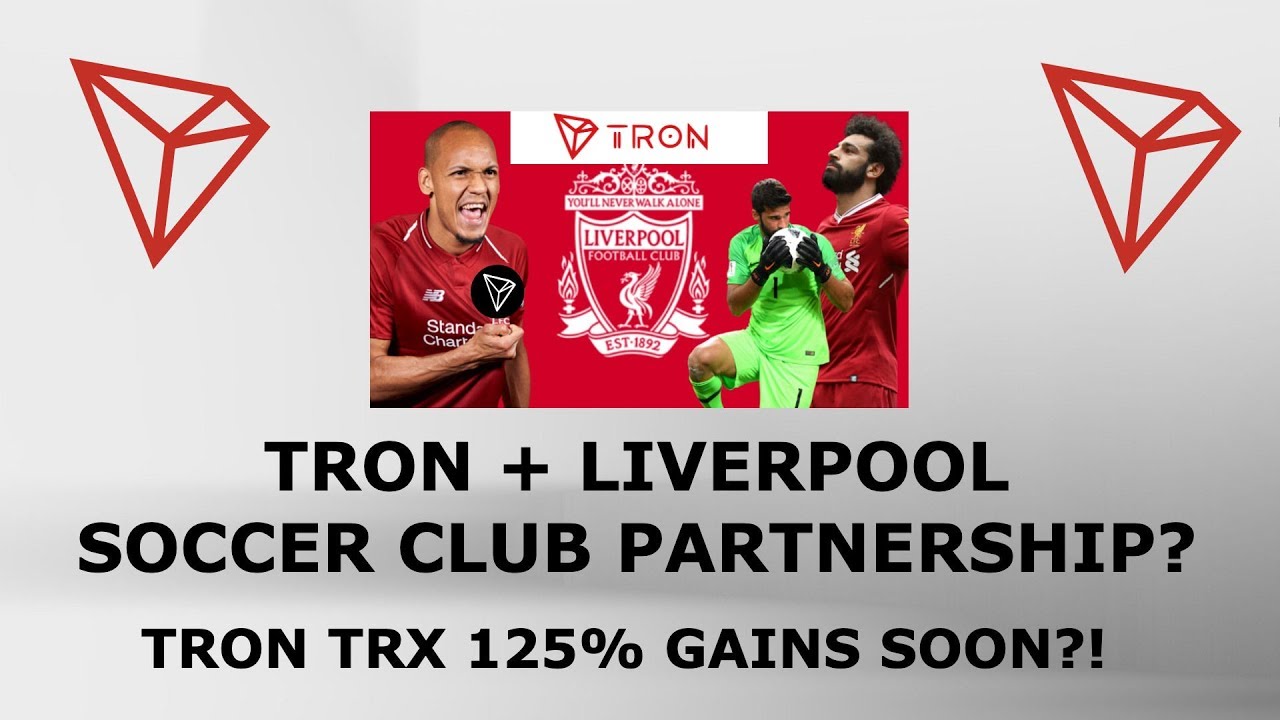 Justin Sun, the CEO of Tron who's extremely active on Twitter, tweeted a video earlier in the week hinting at a proposed partnership with the famous English premier league football club, Liverpool though some people have dismissed the video as inconsequential and criticized Sun for deliberately misleading people with the announcement.
The tweeted short video shows a red envelope that reveals a screen with the Tron logo alongside Liverpool's. Then the manager Jurgen Klopp shares the philosophy of the football club, implying that the club is inviting Tron to partner with the football club.
The caption attached to the video by Sun says "Thank you for the unique and innovative invitation, Liverpool! I am impressed and I'm looking forward to exploring this #TRON new partnership together!."
But the nature of the partnership is unclear, and Sun didn't include any specific details about it.
Dismissed as fake
In another tweet, Kraken's CEO, Jesse Powell, responded with a screenshot of an email sent to him from "Liverpool" about a partnership. The fake email included a reference to a video package that was sent to him. Jesse dismissed it as a scam.
Decrypt Media also claimed it spoke with a representative of Liverpool Football Club who allegedly confirmed that the club does not intend to have a partnership with Tron.
Though Sun has often been accused of creating false excitement in investors to drive up the price of its coin by announcing several partnerships, the Tron organization has sealed some exciting collaborations and acquisition in the past.
Tron past partnerships/acquisition
Tron, a blockchain platform focused on building a decentralized web and infrastructure, started on the Ethereum blockchain but launched its main net on June 25, 2018. Since then the project has made bold moves even in the middle of the recent bear market.
The notable companies Tron partnered with in the first quarter of 2019 include Tether and CoinGate. In January, it announced that ABCC cryptocurrency exchange would be the first to list the tokens based on Tron's TRC10 technical standard.
Last year, Tron partnered with Binance in a bid to facilitate blockchain adoption around the world. Tron's CEO donated $3 million to Binance Charity Foundation to use the blockchain technology to help people in the least developed part of the world.
Tron had also acquired BitTorrent, the popular peer-to-peer file sharing service, and went on to have a successful Initial Exchange Offering recording $7.1M in less than 15 minutes in the first session of the sale.
There's been some speculation about what form this partnership with Liverpool will take. Maybe Tron could build a decentralized live streaming service for Liverpool's matches, a decentralized game or Liverpool could create its fan token on the Tron blockchain.
Some football clubs that have created a blockchain token in the past include the biggest club in the top division of France Paris Saint-Germain, Italian soccer club Juventus and one of Brazil's oldest and biggest club Atletico Mineiro.
Paris Saint-Germain and Juventus had partnered with a blockchain platform Socios.com to launch the Fan Token Offering, which allows fans to vote on decisions such as choosing the club's jersey color, stadium music, and logo.
Disclaimer:
The Information provided on the website is designed to provide helpful information regarding cryptocurrency subjects. The content is not meant to be used, nor should it be used as a basis, foundational knowledge or prerequisite for decision making regards trading. Always do your own research and due diligence before placing a trade. We are not liable for any outcome based on any content found on the site.
Facebook's Libra Project White Paper Is Officially Out: Pushes for the Internet of Money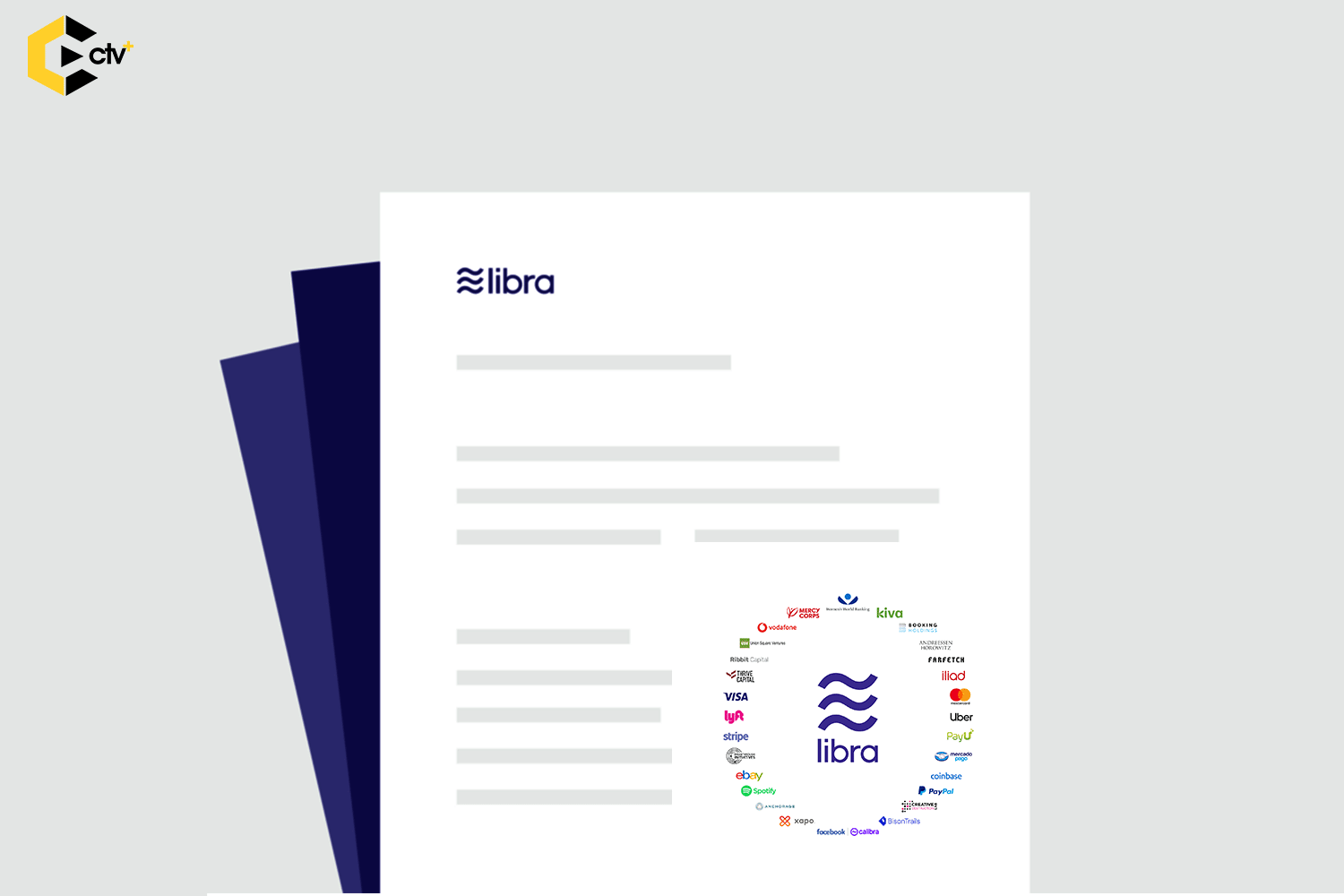 After months of speculation and a nonofficial statement from the Facebook team after the news break by Bloomberg reports on the rumoured cryptocurrency project secretly being worked, Facebook's Libra Project White Paper is officially out.
Facebook clearly outlines its mission and vision for the Switzerland registered project.
It's mission according to the whitepaper reads
"Libra's mission is to enable a simple global currency and financial infrastructure that empowers billions of people."
Facebook is clearly ready for another phase of its reign as a social media giant housing more than a quarter of the world's population. It is home to more than 2 billion users with its aggregated user base for WhatsApp, Instagram, Facebook and Messenger.
With the Libra's project cryptocurrency dubbed the Globalcoin, Facebook is going to have an impact in the cryptosphere coupled with the influence of the founding members such as Coinbase, Visa, Spotify, Mastercard, Uber, Paypal, and others who have invested about $10million each into the project.
Facebook wants to make Libra the evolution of Paypal with the wish that it will be simpler to establish, easier to use as a payment means with fewer transaction fees, more accessible to the unbanked, more flexible and durable through decentralisation.
In its Libra document, Facebook writes:
"Success will mean that a person working abroad has a fast and simple way to send money to family back home, and a college student can pay their rent as easily as they can buy a coffee."
Alongside Libra network, Facebook is also launching Calibra, a subsidiary company that will handle the transactions and protect users privacy. The goal of Calibra is "to provide financial services that will let people access and participate in the Libra network," and it will be readily available in Messenger and WhatsApp and also as a standalone app.
The control of the Libra network will not be solely Facebook's duty since it is decentralized to include all the 28 founding members. It is the association's duty commonly referred to as "Libra Association" to promote the open-sourced Libra blockchain and also sign up businesses to accept Libra for payment. It rests upon them to recruit more founding members as Facebook says it wants to reach 100 members before the official launch of Libra.
The unit of the Libra cryptocurrency is Libra just like the unit of a dollar is cent. Libra is represented by a three wavy horizontal line Unicode character ≋ like the dollar is represented by $ or the naira by #. The value of a Libra is meant to stay largely stable since it is a stable coin. Its stability will make it be a good medium of exchange, as merchants can be confident as they will be assured they won't be paid a Libra today that will be lesser than the amount tomorrow.