Proposed Tron partnership with Liverpool In the Pipelines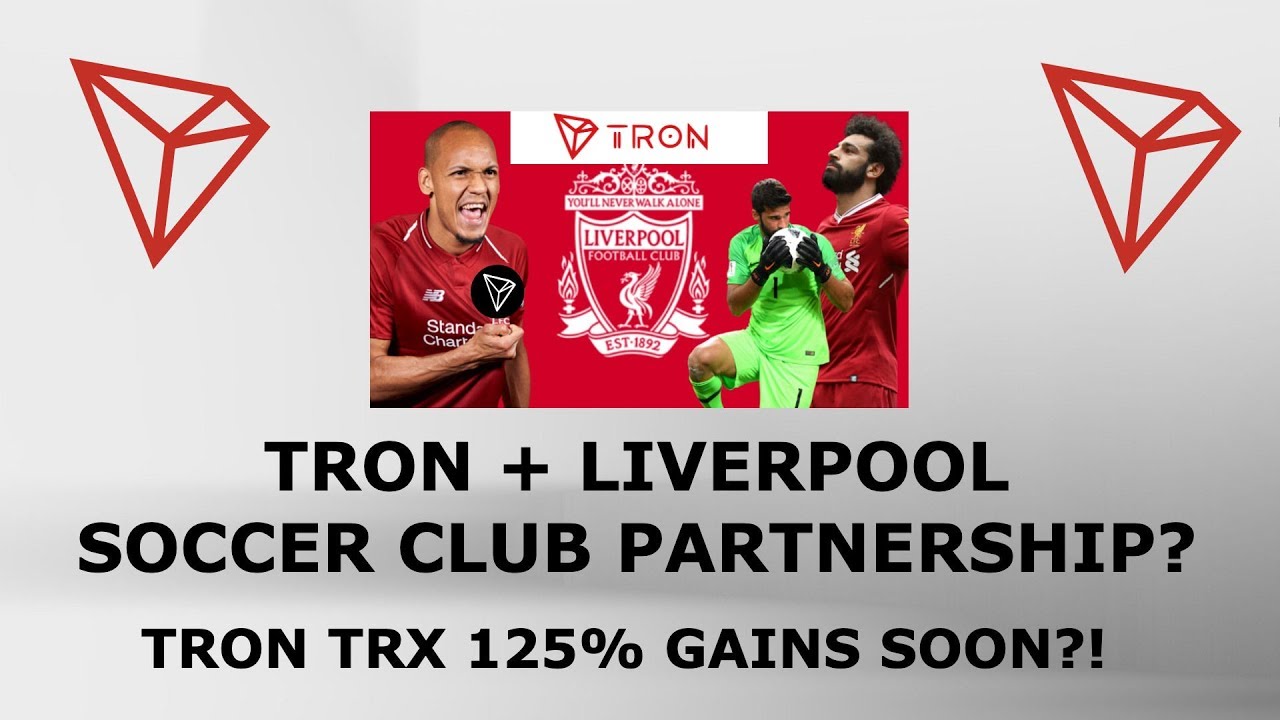 Justin Sun, the CEO of Tron who's extremely active on Twitter, tweeted a video earlier in the week hinting at a proposed partnership with the famous English premier league football club, Liverpool though some people have dismissed the video as inconsequential and criticized Sun for deliberately misleading people with the announcement.
The tweeted short video shows a red envelope that reveals a screen with the Tron logo alongside Liverpool's. Then the manager Jurgen Klopp shares the philosophy of the football club, implying that the club is inviting Tron to partner with the football club.
The caption attached to the video by Sun says "Thank you for the unique and innovative invitation, Liverpool! I am impressed and I'm looking forward to exploring this #TRON new partnership together!."
But the nature of the partnership is unclear, and Sun didn't include any specific details about it.
Dismissed as fake
In another tweet, Kraken's CEO, Jesse Powell, responded with a screenshot of an email sent to him from "Liverpool" about a partnership. The fake email included a reference to a video package that was sent to him. Jesse dismissed it as a scam.
Decrypt Media also claimed it spoke with a representative of Liverpool Football Club who allegedly confirmed that the club does not intend to have a partnership with Tron.
Though Sun has often been accused of creating false excitement in investors to drive up the price of its coin by announcing several partnerships, the Tron organization has sealed some exciting collaborations and acquisition in the past.
Tron past partnerships/acquisition
Tron, a blockchain platform focused on building a decentralized web and infrastructure, started on the Ethereum blockchain but launched its main net on June 25, 2018. Since then the project has made bold moves even in the middle of the recent bear market.
The notable companies Tron partnered with in the first quarter of 2019 include Tether and CoinGate. In January, it announced that ABCC cryptocurrency exchange would be the first to list the tokens based on Tron's TRC10 technical standard.
Last year, Tron partnered with Binance in a bid to facilitate blockchain adoption around the world. Tron's CEO donated $3 million to Binance Charity Foundation to use the blockchain technology to help people in the least developed part of the world.
Tron had also acquired BitTorrent, the popular peer-to-peer file sharing service, and went on to have a successful Initial Exchange Offering recording $7.1M in less than 15 minutes in the first session of the sale.
There's been some speculation about what form this partnership with Liverpool will take. Maybe Tron could build a decentralized live streaming service for Liverpool's matches, a decentralized game or Liverpool could create its fan token on the Tron blockchain.
Some football clubs that have created a blockchain token in the past include the biggest club in the top division of France Paris Saint-Germain, Italian soccer club Juventus and one of Brazil's oldest and biggest club Atletico Mineiro.
Paris Saint-Germain and Juventus had partnered with a blockchain platform Socios.com to launch the Fan Token Offering, which allows fans to vote on decisions such as choosing the club's jersey color, stadium music, and logo.
Disclaimer:
The Information provided on the website is designed to provide helpful information regarding cryptocurrency subjects. The content is not meant to be used, nor should it be used as a basis, foundational knowledge or prerequisite for decision making regards trading. Always do your own research and due diligence before placing a trade. We are not liable for any outcome based on any content found on the site.
Bitcoin Pizza Day, We've Come a Long Way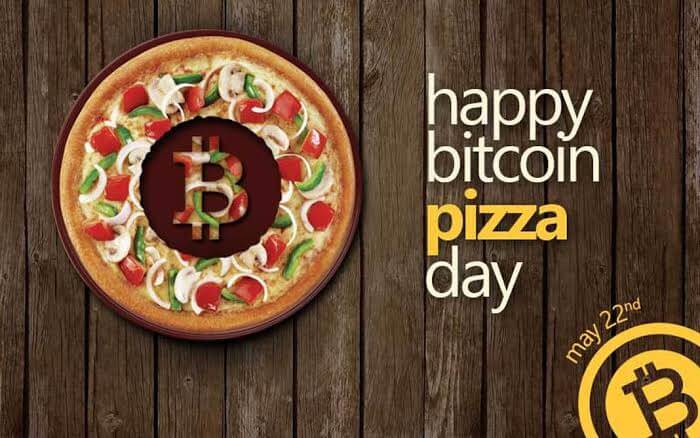 Pizza is well known all over the world the juicy cheesy meal has won many a heart. Bitcoin, on the other hand, is also breaking boundaries. The story of Bitcoin Pizza Day begins on May 22, 2010. It isn't just a story of how one man bought a pizza for 10000 Bitcoin, it is a story of Bitcoin adoption.
Nine years ago, Laszlo Hanyecz traded 10,000 BTC for Pizza and has since been known as the Bitcoin Pizza guy. At that time one BTC was less than a dollar, but today, it is worth over a $7,000. Laszlo Hanyecz had announced on the bitcointalk forum that he was willing to pay 10,000 Bitcoins for the delivery of two Papa John's pizzas. He wrote on the platform,
"I'll pay 10,000 bitcoins for a couple of pizzas.. like maybe 2 large ones so I have some left over for the next day."
At that time, all Hanyecz, a software engineer from Florida wanted was to get Pizza in exchange of BTC. Pretty soon, a British man took up Hanyecz's offer. He offered to get the two pizzas for him at the price of $25 a piece. It was quite a bargain because at that time 10,000 Bitcoins were worth around $41. Nine months after exchanging his BTC for Pizza, Bitcoin became equal with the U.S. dollar, which means the two pizzas were now worth $10,000. Today, the price of one BTC is worth $7918.69 as at the time of writing.
While it is easy to make speculations as to why Hanyecz was willing to part with his digital currencies for Pizza, we cannot deny that he has made a contribution to adoption. It is important to note that the Bitcoin Pizza story is the first known real-world bitcoin transaction. Hanyecz claims that buying the pizza helped legitimize BTC. And although he doesn't think about how wealthy he could have been if he had held onto his coins he doesn't regret it. He claims that he is proud to have been a backer of Bitcoin and a proponent of its use in the real world.  
Today, Bitcoin use has exceed pizza purchase. Bitcoin and other altcoins can be used for varied purposes. A lot of businesses have adopted digital currencies as a means of transacting since the Bitcoin boom of 2017. You can now purchase a house with bitcoin and even receive your salary in Bitcoin. Today, May 22 has been named Bitcoin Pizza Day. In celebration of the day, crypto companies such as Huobi are celebrating Bitcoin pizza day with special offerings for their users.
Can you spend 10,000 BTC on Pizza? Share your thoughts with us in the comment section below.