New Digital currency Regulations To Be Introduced in Pakistan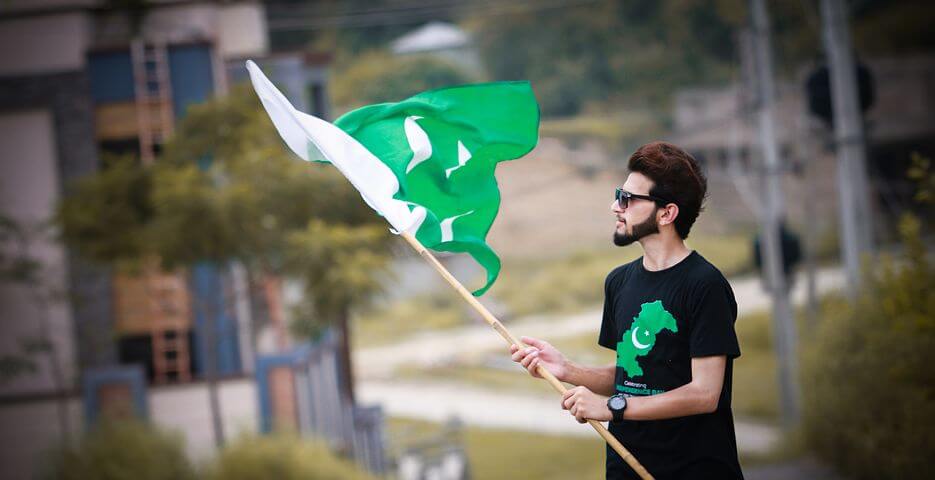 Last year, the Financial Action Task Force (FATF) placed Pakistan on its grey list and introduced a special 27-point action plan for Islamabad to be implemented by September 2019. Pakistan claimed it had been taking all the necessary actions prescribed by the watchdog and met all requirements. However, in February the FATF assessed its progress as limited and urged the country's government to speed up its work, especially regarding the actions with timelines of May 2019.
"Given the limited progress on action plan items […] the FATF urges Pakistan to swiftly complete its action plan, particularly those with timelines of May 2019," Reuters quoted a statement as saying.
It can be said that the latest move of Pakistan government can be considered as rational attempt aimed at pleasing the international watchdog (FATF).
Similarly, the country's regulator, the Securities and Exchange Commission of Pakistan (SECP), "announced last week that it had initiated legal proceedings against nine companies involved in illegal operations with cryptocurrencies which were offering guaranteed returns on the form of Ponzi schemes."
As reported by local media outlet, The Express Tribune, on April 1st, 2019, Pakistan government has introduced new digital currency regulations. Pertinently, the country implemented the rules as a part of the attempt to fight back against financial crimes subsequent to the recommendations made by The Financial Action Task Force (FATF), an international money-laundering watchdog. FATF as a global monitoring body had timelessly complained about cryptocurrencies' role in terrorism financing and money laundering. It also stressed that Pakistani anti-money laundering (AML) laws were insufficient to combat such crimes. And because of this, Pakistan had to bring cryptocurrencies under certain regulatory procedures.
The local news outlet noted that "In order to introduce regulations, a ceremony will be held at the Islamabad office of the State Bank of Pakistan today which the Federal Minister for Finance Asad Umar will attend as the chief guest while SBP governor Tariq Bajwa, finance secretary Yonus Dhaga and other officials will also be present."
"These regulations will help combating money laundering and terrorism financing while it will also help regulation of digital currency throughout the country," said sources adding the FATF had warned of use of digital currency by terror organisations. The regulations have been prepared in light of the recommendations in FATF's action plan.
It is expected that all EMIs will have to comply with a set of standard rules to obtain and maintain a license from the Pakistani government. Therefore, "companies will have to meet capital requirements, protect users' funds, and store their personal data. The government will also have powers to suspend or cancel licenses in case of violations to these rules."
Galileo: Binance Mainnet Latest Version Is Out
Binance has released the latest version of its mainnet known as Galileo. Earlier this month, Binance announced that it's going to name its mainnet upgrades after scientists, bearing on  breakthrough advancements. And just on 15th of this month, it announced the completion of an upgrade to its mainnet dubbed Galileo named after the scientist Galileo Galilei. The latest mainnet version is called Galileo v.0.6.0.
Following the upgrade, four major changes were implemented in the Galileo mainnet. These upgrades include:
1) Matching Engine Revision: in the Galileo, Taker and Maker concepts have been introduced in the matching logic. And according to Binance, the new match logic will be more friendly to new users and reduce surprises.
What Does Taker And Maker Concepts Stand For?
Among all the orders to be allocated between buy and sell sides, there will be at least one side that only has new incoming orders from the current block, while the other side has orders left from the previous blocks, or new incoming orders, or both sides only have new incoming orders from the current block. "Maker orders" are the leftover orders, while all new orders are called "Taker orders".
2) Delist Trading Pairs on Binance DEX: Here, Binance explained that when a token has a credit issue or when one of its trading pairs has little trading volume for an extended time, the community might consider dropping this trading pairs. The sole aim of this delist trading pairs is to improve the overall liquidity. With this mechanism, validators have the opportunity to create a delisting proposal and  also vote on delisting trading pairs.
3) Time Locking of Token Assets on Binance Chain: With this new upgrade, time locking of token assets is guaranteed. Some projects which decide to lock certain amount of tokens for  some periods of time, perhaps, with the aim of vesting in the future according to a predetermined schedule can do so.
How Does Time Lock works?
Time locking of assets can only be done on your own account.  
"TimeLock will transfer locked tokens to a purely-code-controlled escrow account and before the lock time expires, the specific user will not be able to claim them back, including restrictions where they cannot use, transfer or spend these tokens," Binance explained in BEP9.
We have other terms such as timeRelock, timeUnlock, QueryTimeLocks, and QueryTimeLock.
4) State Sync Enhancement:  With the Galileo upgrade, the sync implementation is refactored to improve user experience. It aims to reduce syncing time. Also, the downloading of blocks can be resumed. Now, the user can specify the height from which they want to state-sync.
Binance, the highest cryptocurrency exchange by daily trade volume is really making waves into the cryptosphere. It has really distinguished itself in the crypto market and has aimed recognition in the eyes of the crypto community. With its steady innovation and improvement, it has continued to make the cryptosphere an interesting space. Binance Galileo has come to make Binance Chain an interesting space for the users.