New Digital currency Regulations To Be Introduced in Pakistan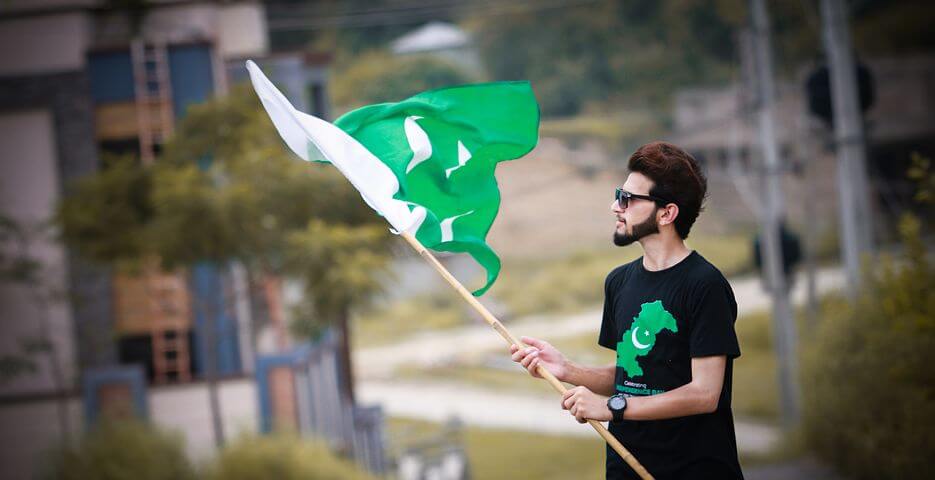 Last year, the Financial Action Task Force (FATF) placed Pakistan on its grey list and introduced a special 27-point action plan for Islamabad to be implemented by September 2019. Pakistan claimed it had been taking all the necessary actions prescribed by the watchdog and met all requirements. However, in February the FATF assessed its progress as limited and urged the country's government to speed up its work, especially regarding the actions with timelines of May 2019.
"Given the limited progress on action plan items […] the FATF urges Pakistan to swiftly complete its action plan, particularly those with timelines of May 2019," Reuters quoted a statement as saying.
It can be said that the latest move of Pakistan government can be considered as rational attempt aimed at pleasing the international watchdog (FATF).
Similarly, the country's regulator, the Securities and Exchange Commission of Pakistan (SECP), "announced last week that it had initiated legal proceedings against nine companies involved in illegal operations with cryptocurrencies which were offering guaranteed returns on the form of Ponzi schemes."
As reported by local media outlet, The Express Tribune, on April 1st, 2019, Pakistan government has introduced new digital currency regulations. Pertinently, the country implemented the rules as a part of the attempt to fight back against financial crimes subsequent to the recommendations made by The Financial Action Task Force (FATF), an international money-laundering watchdog. FATF as a global monitoring body had timelessly complained about cryptocurrencies' role in terrorism financing and money laundering. It also stressed that Pakistani anti-money laundering (AML) laws were insufficient to combat such crimes. And because of this, Pakistan had to bring cryptocurrencies under certain regulatory procedures.
The local news outlet noted that "In order to introduce regulations, a ceremony will be held at the Islamabad office of the State Bank of Pakistan today which the Federal Minister for Finance Asad Umar will attend as the chief guest while SBP governor Tariq Bajwa, finance secretary Yonus Dhaga and other officials will also be present."
"These regulations will help combating money laundering and terrorism financing while it will also help regulation of digital currency throughout the country," said sources adding the FATF had warned of use of digital currency by terror organisations. The regulations have been prepared in light of the recommendations in FATF's action plan.
It is expected that all EMIs will have to comply with a set of standard rules to obtain and maintain a license from the Pakistani government. Therefore, "companies will have to meet capital requirements, protect users' funds, and store their personal data. The government will also have powers to suspend or cancel licenses in case of violations to these rules."
Another firm, Booking.com has abandoned the Libra Project
Booking.com join the list of firms that has pulled out of the Libra Association.
The departure of the leading online travel firm from the Libra Association reduces the membership to just 21 members.
Facebook's foray into the cryptocurrency industry has been experiencing difficulties as governments warn of the consequences of the global financial system it intends to create via Libra.
Few months ago, Booking.com confirmed to be a founding member of the Libra Association alongside others like PayPal, MasterCard that have already pulled out from the Association.
Booking Holdings CEO Glenn Fogel when he newly became the Chief Executive Officer of the firm behind several travel focus businesses such as agoda.com, booking.com, kayak etc was expressed his opinion on the future of cryptocurrency.
According to him, he said, he believes currencies with blockchain base will continue to surface and may gain acceptance globally.
Earlier few days ago, MasterCard and Visa revealed they would be departing the Facebook's project. Regulatory pressure most especially from the US has been on the increase recently and this could be attributed to the growing list of firms abandoning the Libra Project.
Senator Sherrod Brown has said Big Tech shouldn't be given power over public infrastructure like the financial system.
US Treasury Secretary, believes Libra could be used to finance terrorism.
The co-founder of Libra, David Marcus has already come forth to testify of the intention of Libra to create a global financial system while complying with regulatory requirements.
Co-founder of Libra, David Marcus said spoken on the fate of Libra as firms exit the Association. According to him, "I would caution against reading the fate of Libra into this update."
He went further saying, "Change of this magnitude is hard. You know you're onto something when this much pressure builds up."
CEO of Facebook, Mark Zuckerberg has been slated to testify before House of Representatives Financial Services Committee on the 23rd of October