Georgia Prospers in Cryptocurrency Mining, Becomes Second Next to China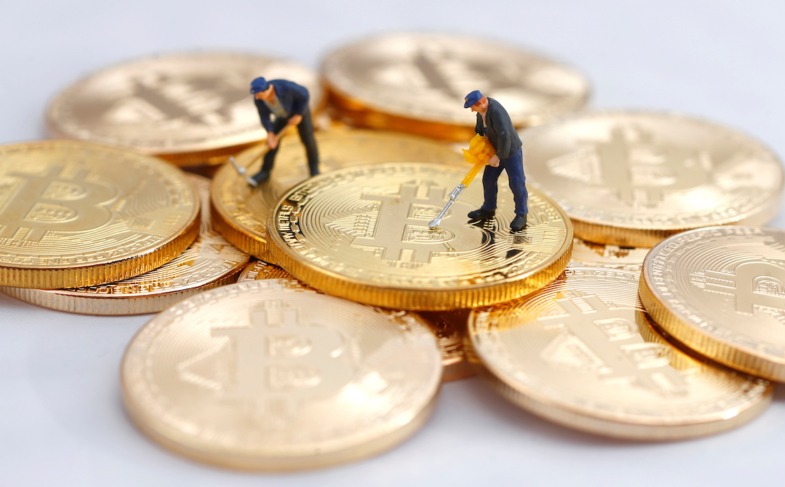 What countries comes to your mind when you think of bitcoin mining operations? Does Georgia ring a bell? Of course, it doesn't, this is because countries like Iceland and mainland China are well known to be the main mining hub. However, that idea has been debunked as the small country of Georgia is currently experiencing an influx of cryptocurrency miners.
Georgia, a winemaking country located in the region of Eurasia now ranks as the second most profitable area in the world for cryptocurrency mining following China. Despite statements from the Georgian central bank warning potential retail investors that cryptocurrencies may be "risky investments," it hasn't stopped the digital currency industry from thriving in the country. Although the country's stance towards cryptocurrency is not as rigid as that of other countries, the tiny former Soviet republic of fewer than 4 million people is experiencing a change over from grape fermentation to bitcoin mining.
Mining activity in Georgia is being carried out by a U.S.-based technology company called Bitfury.  The company has a vast data center filled with computer servers that it opened on the outskirts of the capital, Tbilisi. Electricity is largely subsidized in the Alazani Valley and this has encouraged the influx of miners. Although, Bitfury's has raised some kind of controversy with the annual electricity being utilized by the company at 28 million kilowatt-hours of power every month.
Despite oppositional bureaucrats claiming that the former Prime Minister of Georgia, Bidzina Ivanishvili, is secretly partnered with the Bitfury operations. Bitfury's attorney has alleged that they only borrowed funds and the loan was paid in full, and "no financial ties remain." The Georgia energy sector has a mining friendly price at 4 – 6 U.S. cents/kWh and this is attracting cryptocurrency miners in droves.
What's your opinion on Georgia's new status as a global leader in mining country next to China? Let's hear from you in the comment section!
Images via JAMnews, Reuters 
Disclaimer:
The Information provided on the website is designed to provide helpful information regarding cryptocurrency subjects. The content is not meant to be used, nor should it be used as a basis, foundational knowledge or prerequisite for decision making regards trading. Always do your own research and due diligence before placing a trade. We are not liable for any outcome based on any content found on the site.
$36.7 Million Worth of BNB Destroyed as Binance Completes its 9th Quarterly Burn
Binance has announced the completion of its ninths quarterly burn of the BNB token. The period which is between July to September, 2019 say the burning of 2,061,888 BNB tokens worth at market value $36,700,000.
https://twitter.com/binance/status/1184708839687389185?s=19
CZ, CEO of Binance in a statement made in the exchange's blog said he will share some thoughts using the opportunity provided by the quarterly burn.
According to CZ, the last quarter burn represents a significant growth over the 2nd quarter burn. Contributing factors to the increase include new services such as the Margin Trading platform amongst other services which CZ noted are beginning to produce results.
For Q4, CZ acknowledged that services such as the Futures Trading will contribute to the Q4 burning.
Binance also mentioned that though the exchange has large user base, it could still be making the small profit compared to other exchanges in the industry.
He gave reasons for this position, one which be said it's because of Binance long term goals to fund and invest in projects that has prospects. He also cited lowest fees in the industry as a reason.
CZ pointed out that Binance does not perform a "buy back" as some people think it's better. He went further clarifying this position saying
" …..think about it: a platform's main income should already be in their native platform token, and the only way to get the "cash" to do a "buy-back" is to sell their tokens first. So, to do a "buy-back," they must sell first, then buy back. –– We believe this does not, in fact, achieve anything; it only indicates that those platforms are not holding their own tokens. They probably sell their tokens the minute they receive them."
He concluded with a question "Would you want to hold their tokens when the platforms don't hold it themselves?"
According to Binance, following the burn, there are still 185,474,825 BNB remaining