Zebpay Launches Crypto-to-Crypto Trading App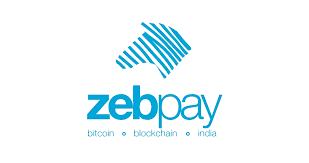 A leading cryptocurrency exchange in India, Zebpay, has introduced crypto-to-crypto trading on its platform. The launch closely follows the Reserve Bank of India banning banks from servicing crypto exchanges. Meanwhile, Zebpay celebrated its 3 millionth app download.
With the advent of the ban on banks servicing cryptocurrency exchanges, Zebpay has launched its crypto-to-crypto trading platform.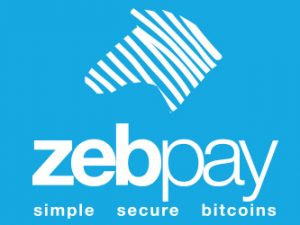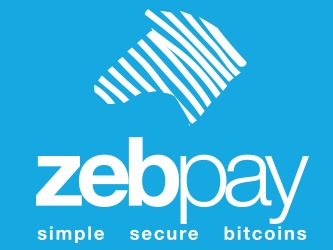 Zebpay which a leading cryptocurrency exchange in India, celebrating its 3millionth app download, chose to innovate and refused to be stuck in the box.
Its three years since its inception in 2015, Zebpay which claims to have had more than three million downloads, making it the most downloaded cryptocurrency app, both on iOS and Andriod in India. The new updates feature of the app will be available in the new update. It will feature Android version 2.0.14 and iOS version 2.0.24," the exchange clarified, adding that the fees for all crypto-to-crypto transactions will be charged in bitcoin.
In a statement, stating that their engineers have been working round the clock to launch the trading platform;
Zebpay is excited to announce the launch of crypto-to-crypto trading. Now, you can easily exchange one cryptocurrency for another…The first pair we're introducing is ETH/BTC. 
"We remain committed to keeping customer funds and assets secure, and are exploring various options," Zebpay responded to RBI's announcement. "However, a sudden disruption in banking services could affect our ability to service deposits and withdrawals, until banking services are restored. Please keep this risk factor in mind while making your investment decisions."
In a tweet, "Initially the new feature was meant for a limited number users."
With the growing rate of cryptocurrency investors, Zebpay had no choice than to create an alternative support system to continue to provide quality service to its clients.
People are looking forward to seeing how the new platform would thrive. Watch for more as the story unfolds.


Do you think this is a welcomed development that would be accepted by the Indian Investors and Government?Lets know what you think. Please leave a comment in the comment section down below.
Featured Image: Zebpay
Disclaimer:
The Information provided on the website is designed to provide helpful information regarding cryptocurrency subjects. The content is not meant to be used, nor should it be used as a basis, foundational knowledge or prerequisite for decision making regards trading. Always do your own research and due diligence before placing a trade. We are not liable for any outcome based on any content found on the site.