Ditcoin Gets New PR Officer
https://youtu.be/O4VwVwLL2To
Ditcoin is taking the African market by a storm. Africa's first privacy coin as the cryptocurrency is often referred to is taking things a notch higher by appointing a new PR officer to handle its affairs.  Brooke Miller the new Public Relations officer has worked with many businesses across America, Europe and the middle East. She will be dealing with questions and information from people who are not yet convinced of the safety, investment potential and ease of use that Ditcoin presents.
Earlier in the week Ditcoin had announced its new CEO Emeka Tony who had high hopes for the coin. He had announced his hopes that, "in a couple of months, we expect to see Ditcoin in coinmarketcap, Dit Refill, Ditpay, Airdrops, New exchangers and partnerships."  He was also appreciative of the support they had got so far saying, "I want to use this medium to appreciate everyone who has bought into this vision and is still running with it. I pledge in my capacity as the new CEO to be a team player because together we can achieve great feats and make great impacts in this blockchain ecosystem."
Ditcoin which is a privacy coin built on the Monero Blockchain to suit the African situation, the coin has other services to offer. They include DitPay module which is the world's first "CryptoCurrency Powered e-commerce & Payment Processor". Mr Brooke Miller expressed her excitement about the new prospect saying, "I am very excited about ditcoin and the possibilities and future it holds." She expressed her dismay about the amount of resources and minerals the world had taken out of Africa and how she is glad that the coin would be bringing real indepence to the people.
Brooke Miller explains saying, "Tony has a vision of being able to be independent within the country using diction. Just as of bitcoin was being created for Africa. You know business is very different in Africa than it is in other parts of the world. It is extremely important to be able to have a safe secure way to be able to refill phone which is a day to day basis in Africa. And also to be able to pay, to be able to pay safely, to be able to pay quickly to be able to maybe send money when you don't need people to see where your money is going."
What do you think Ditcoin getting a new PR? Share your opinion with us in the comment section below.
Image credit: Ditcoin
Disclaimer:
The Information provided on the website is designed to provide helpful information regarding cryptocurrency subjects. The content is not meant to be used, nor should it be used as a basis, foundational knowledge or prerequisite for decision making regards trading. Always do your own research and due diligence before placing a trade. We are not liable for any outcome based on any content found on the site.
Dash Adoption Conference- Seeking to Promote cryptocurrency Use in Nigeria
Dash has proven itself beyond any level of doubt that it is here to redefine the way we perceive cryptocurrencie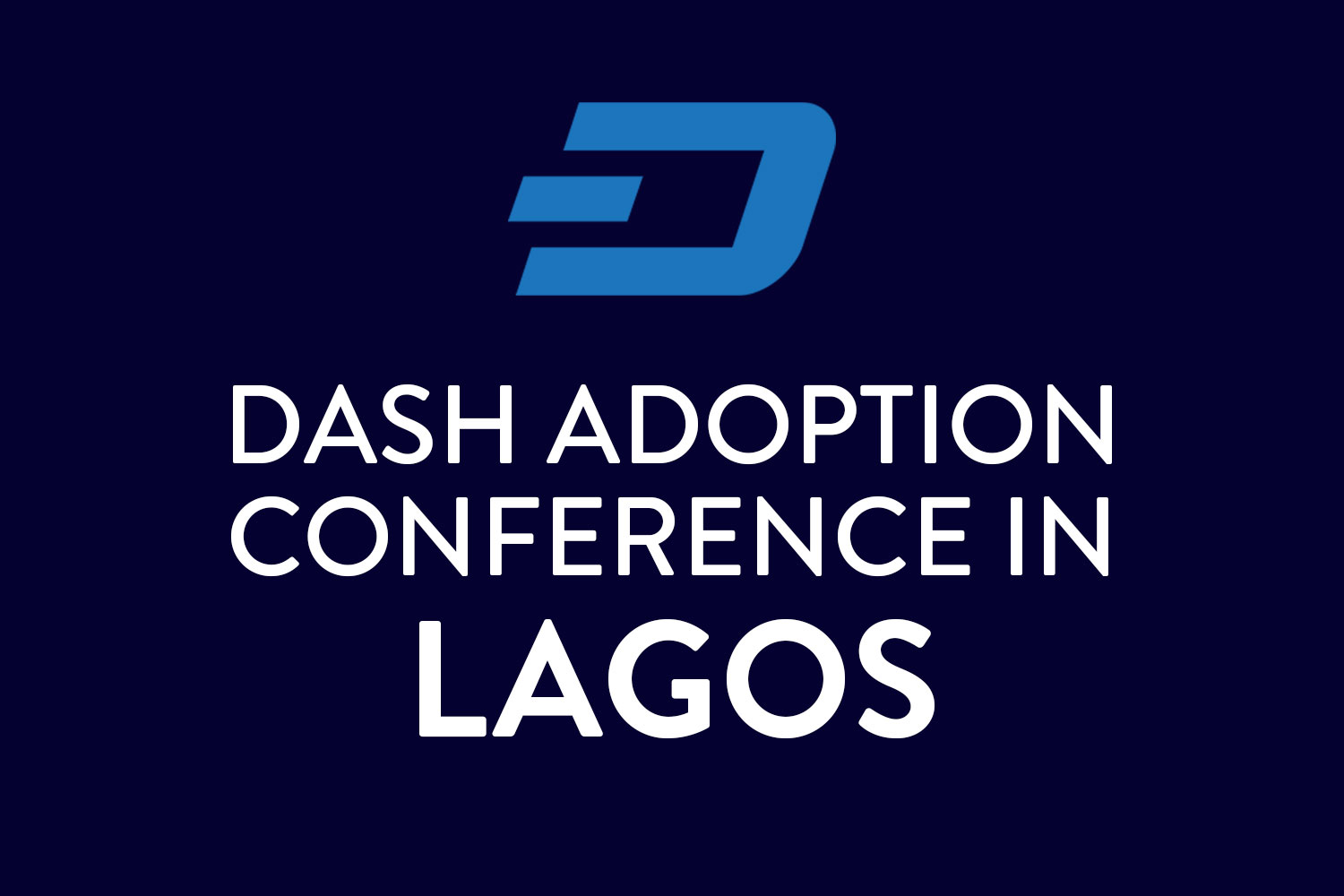 Lagos hosted a community of Dash users on the 1st of March, 2019. The conference, which took place at the CIBN Learning Centre, Yaba, was graced by notable personalities like Franklin Peters, CEO of BitFxt; Michael Ogunseye, CEO of Dash Cart; Tega Abikure, CEO of KurePay; Munachi Ogueke, Chief Business Officer of YellowCard amongst others.
As portrayed by the theme of the conference — "Promoting the Adoption and Use of Dash in Nigeria", the conference was a one-day event aimed at addressing the adoption of Dash as a cryptocurrency in Nigeria. The contributions by key speakers at the event proved that Dash, beyond all doubt, is massively being adopted in Nigeria.
Nathaniel Luz, Lead, Dash Nigeria Business Dev, kick-started the round of presentations with an eye-opener speech. He delved into very important details about the blockchain technology and cryptocurrencies — it's borderless transactions, financial privacy and more.
He talked about Bitcoin, and why Bitcoin may not be a solution to the massive adoption of cryptocurrency all over the world. With these, he introduced Dash, explored the details of Dash, and talked about its adoption which he tagged "Oya Over to Adoption 1,2,3…"
Nathaniel was pleased to inform the audience about the integration of Dash into many online Nigerian platforms. It is a big move towards adoption.
Here's a list of some giant steps that Dash has made in its quest for massive adoption in Nigeria, so far.
Integration of Dash into the Kurepay Wallet
Buying airtime, data on any network just got better. With the latest adoption and integration of Dash into the Kurepay Application, you can now recharge your phone, and/or renew your data with Dash. Moreover, you can also renew your DSTV subscription packages with Dash. Thanks to Kurepay.
Kurepay also facilitates remittances across Africa.
Esusu Africa
Esusu is a platform aimed at improving financial inclusion in Nigeria by digitizing thrift contribution. With a vision to become  the leading Digital Microfinance in Africa, the platform has also adopted the use of Dash, for deposits and withdrawals.
Yellow Card
With outlets in various locations in Lagos, Yellowcard is a firm that allows you to purchase cryptocurrency vouchers. Want to buy Dash? Find your way to any Yellowcard outlet closer to you and exchange your cash for some Dash.
Gigalayer
Gigalayer is an online Web hosting services provider as well as a domain provider. They have strong roots in many African countries like Nigeria, Uganda, South Africa, Kenya, and so on. GigaLayer integrated Dash as a means of payment on their platform. This means that you can now get all the web services you desire using Dash.
Dash has proven itself beyond any level of doubt that it is here to redefine the way we perceive cryptocurrencies. Infact, Bitfxt (an exchange for swapping cryptocurrencies with other cryptocurrencies  or Fiat) will be listing Dash against NANO, Bitcoin and BXT soonest.
What are you waiting for! It is high time you got a Dash wallet and a reasonable amount of Dash. In 2010, a person sold 10,000 bitcoins, approximately $41, for just 2 boxes of Pizza. Do you know how much a Bitcoin costs today?
If that can be the testimony of Bitcoin, how much more Dash, which has a better sustainability plan, awesome features (InstantSend, PrivateSend, low transaction fees, decentralized voting), and scalability. All these make Dash a better choice compared to Bitcoin and some other cryptocurrencies.
Dash will also soon be listed on Coinbarter, Busha and Bitmama.
Little wonder Dash is gaining so much recognition within a short period of time.  "How do I get Dash?" You ask
How to Get Dash
Purchase Dash via any of the options listed above and move Dash into your wallet so you can be in control of your own money

You can also download the "Discover Dash app to see where you can spend Dash near you. Visit Dashnews to stay up to date on the latest dash development.