Africa's First Privacy Coin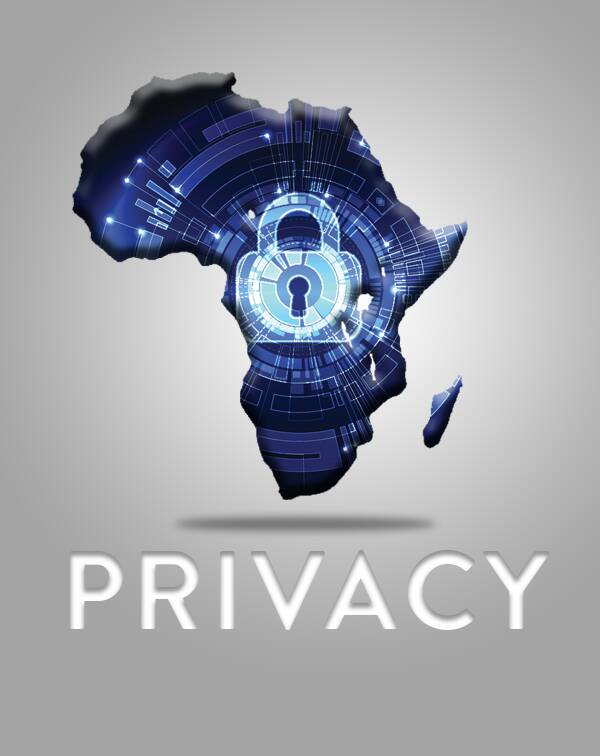 Cryptocurrency users are particular about their privacy and very few cryptocurrencies have been able to give them that privacy. However, an African cryptocurrency created to solve payment problems in Africa has sprung up to fill the gap. Ditcion whose New CEO, Emeka Tony, who is optimistic and excited about the new role announced the special plan the cryptocurrency has for the blockchain space.
Surprisingly, the crypto space has experienced a lot of change since the inception of Bitcoin in 2009.  Most cryptocurrencies are seeking ways to further enhance privacy and protecting each individual transaction and asset. What Ditcoin aims to achieve is a private, secured and untraceable transaction. CEO of Ditcoin Emeka Tony explains, "we have two offices one in Nigeria and one in Cameroon. In Nigeria, we focus more on project development, community building and asset management." He is very optimistic and hopes that, "in a couple of months, we expect to see Ditcoin in coinmarketcap, Dit Refill, Ditpay, Airdrops, New exchangers and partnerships. The CEO is however positive that soonest, the coin will be listed in several exchanges such HBTC, Bitrex, Yobit, Binance and the rest.
DITCOIN is a privacy-based coin created on the Monero blockchain. Since the Monero (XMR) is an open-source cryptocurrency focused on privacy and decentralization that runs on Windows, macOS, Linux, Android, iOS, and FreeBSD. Monero uses a public ledger to record transactions while new units are created through a process called mining. Monero aims to improve on existing cryptocurrency design by obscuring sender, recipient and amount of every transaction made as well as making the mining process more egalitarian.
The new CEO also has a few words for the users of the cryptocurrency. He says, "I want to use this medium to appreciate everyone who has bought into this vision and is still running with it. I pledge in my capacity as the new CEO to be a team player because together we can achieve great feats and make great impacts in this blockchain ecosystem."
Ditcoin has other services to offer which include the DitPay module which is the world's first "CryptoCurrency Powered e-commerce & Payment Processor". It has been designed in a way that it can be expanded and scaled to a global level, thereby making payments using DitCoin seamless. This is a coin to look forward to and we hope it can create an impact on the cryptocurrency space.

You can get more information about Ditcoin on the following;
Website: https://ditcoin.io
GitHub: https://github.com/ditcoin/ditcoin-core
Chain explorer: https://chain.ditcoin.io
Telegram community/support group: https://t.me/ditcoin_support
Telegram Channel: t.me/ditcoin
Youtube: https://youtube.com/ditcoin
Facebook page: https://facebook.com/DitCoin
Bitcointalk: https://bitcointalk.org/index.php?topic=2357482
Internal trading platform: https://ditcoin.trade
Whitepaper: https://ditcoin.io/docs/whitepaper.pdf
What do you think about Ditcoin? Share your opinion with us in the comment section below.
Image credit: Pixabay
Disclaimer:
The Information provided on the website is designed to provide helpful information regarding cryptocurrency subjects. The content is not meant to be used, nor should it be used as a basis, foundational knowledge or prerequisite for decision making regards trading. Always do your own research and due diligence before placing a trade. We are not liable for any outcome based on any content found on the site.
Galileo: Binance Mainnet Latest Version Is Out
Binance has released the latest version of its mainnet known as Galileo. Earlier this month, Binance announced that it's going to name its mainnet upgrades after scientists, bearing on  breakthrough advancements. And just on 15th of this month, it announced the completion of an upgrade to its mainnet dubbed Galileo named after the scientist Galileo Galilei. The latest mainnet version is called Galileo v.0.6.0.
Following the upgrade, four major changes were implemented in the Galileo mainnet. These upgrades include:
1) Matching Engine Revision: in the Galileo, Taker and Maker concepts have been introduced in the matching logic. And according to Binance, the new match logic will be more friendly to new users and reduce surprises.
What Does Taker And Maker Concepts Stand For?
Among all the orders to be allocated between buy and sell sides, there will be at least one side that only has new incoming orders from the current block, while the other side has orders left from the previous blocks, or new incoming orders, or both sides only have new incoming orders from the current block. "Maker orders" are the leftover orders, while all new orders are called "Taker orders".
2) Delist Trading Pairs on Binance DEX: Here, Binance explained that when a token has a credit issue or when one of its trading pairs has little trading volume for an extended time, the community might consider dropping this trading pairs. The sole aim of this delist trading pairs is to improve the overall liquidity. With this mechanism, validators have the opportunity to create a delisting proposal and  also vote on delisting trading pairs.
3) Time Locking of Token Assets on Binance Chain: With this new upgrade, time locking of token assets is guaranteed. Some projects which decide to lock certain amount of tokens for  some periods of time, perhaps, with the aim of vesting in the future according to a predetermined schedule can do so.
How Does Time Lock works?
Time locking of assets can only be done on your own account.  
"TimeLock will transfer locked tokens to a purely-code-controlled escrow account and before the lock time expires, the specific user will not be able to claim them back, including restrictions where they cannot use, transfer or spend these tokens," Binance explained in BEP9.
We have other terms such as timeRelock, timeUnlock, QueryTimeLocks, and QueryTimeLock.
4) State Sync Enhancement:  With the Galileo upgrade, the sync implementation is refactored to improve user experience. It aims to reduce syncing time. Also, the downloading of blocks can be resumed. Now, the user can specify the height from which they want to state-sync.
Binance, the highest cryptocurrency exchange by daily trade volume is really making waves into the cryptosphere. It has really distinguished itself in the crypto market and has aimed recognition in the eyes of the crypto community. With its steady innovation and improvement, it has continued to make the cryptosphere an interesting space. Binance Galileo has come to make Binance Chain an interesting space for the users.