Dash Adoption Conference- Seeking to Promote cryptocurrency Use in Nigeria
Dash has proven itself beyond any level of doubt that it is here to redefine the way we perceive cryptocurrencie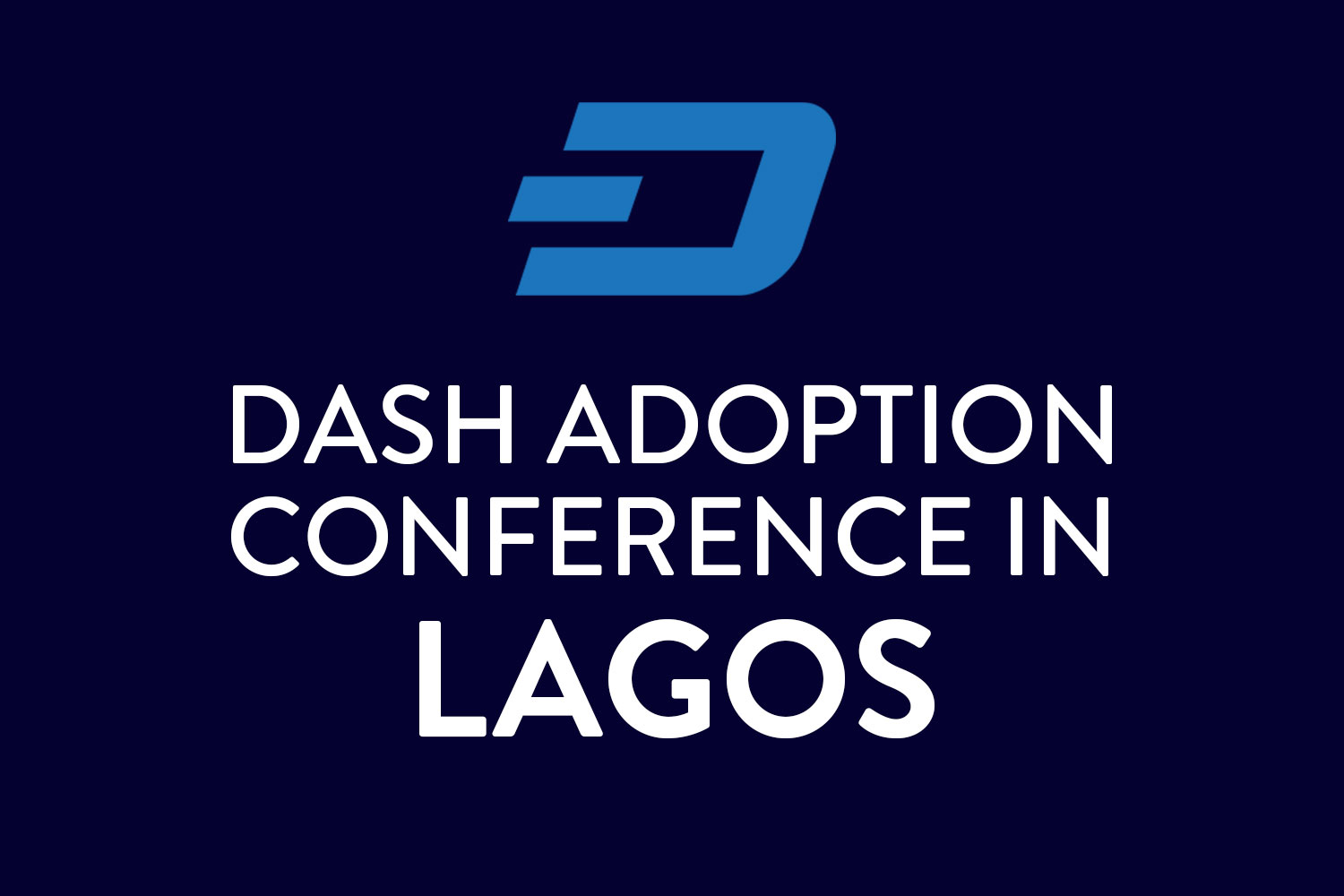 Lagos hosted a community of Dash users on the 1st of March, 2019. The conference, which took place at the CIBN Learning Centre, Yaba, was graced by notable personalities like Franklin Peters, CEO of BitFxt; Michael Ogunseye, CEO of Dash Cart; Tega Abikure, CEO of KurePay; Munachi Ogueke, Chief Business Officer of YellowCard amongst others.
As portrayed by the theme of the conference — "Promoting the Adoption and Use of Dash in Nigeria", the conference was a one-day event aimed at addressing the adoption of Dash as a cryptocurrency in Nigeria. The contributions by key speakers at the event proved that Dash, beyond all doubt, is massively being adopted in Nigeria.
Nathaniel Luz, Lead, Dash Nigeria Business Dev, kick-started the round of presentations with an eye-opener speech. He delved into very important details about the blockchain technology and cryptocurrencies — it's borderless transactions, financial privacy and more.
He talked about Bitcoin, and why Bitcoin may not be a solution to the massive adoption of cryptocurrency all over the world. With these, he introduced Dash, explored the details of Dash, and talked about its adoption which he tagged "Oya Over to Adoption 1,2,3…"
Nathaniel was pleased to inform the audience about the integration of Dash into many online Nigerian platforms. It is a big move towards adoption.
Here's a list of some giant steps that Dash has made in its quest for massive adoption in Nigeria, so far.
Integration of Dash into the Kurepay Wallet
Buying airtime, data on any network just got better. With the latest adoption and integration of Dash into the Kurepay Application, you can now recharge your phone, and/or renew your data with Dash. Moreover, you can also renew your DSTV subscription packages with Dash. Thanks to Kurepay.
Kurepay also facilitates remittances across Africa.
Esusu Africa
Esusu is a platform aimed at improving financial inclusion in Nigeria by digitizing thrift contribution. With a vision to become  the leading Digital Microfinance in Africa, the platform has also adopted the use of Dash, for deposits and withdrawals.
Yellow Card
With outlets in various locations in Lagos, Yellowcard is a firm that allows you to purchase cryptocurrency vouchers. Want to buy Dash? Find your way to any Yellowcard outlet closer to you and exchange your cash for some Dash.
Gigalayer
Gigalayer is an online Web hosting services provider as well as a domain provider. They have strong roots in many African countries like Nigeria, Uganda, South Africa, Kenya, and so on. GigaLayer integrated Dash as a means of payment on their platform. This means that you can now get all the web services you desire using Dash.
Dash has proven itself beyond any level of doubt that it is here to redefine the way we perceive cryptocurrencies. Infact, Bitfxt (an exchange for swapping cryptocurrencies with other cryptocurrencies  or Fiat) will be listing Dash against NANO, Bitcoin and BXT soonest.
What are you waiting for! It is high time you got a Dash wallet and a reasonable amount of Dash. In 2010, a person sold 10,000 bitcoins, approximately $41, for just 2 boxes of Pizza. Do you know how much a Bitcoin costs today?
If that can be the testimony of Bitcoin, how much more Dash, which has a better sustainability plan, awesome features (InstantSend, PrivateSend, low transaction fees, decentralized voting), and scalability. All these make Dash a better choice compared to Bitcoin and some other cryptocurrencies.
Dash will also soon be listed on Coinbarter, Busha and Bitmama.
Little wonder Dash is gaining so much recognition within a short period of time.  "How do I get Dash?" You ask
How to Get Dash
Purchase Dash via any of the options listed above and move Dash into your wallet so you can be in control of your own money

You can also download the "Discover Dash app to see where you can spend Dash near you. Visit Dashnews to stay up to date on the latest dash development.
You Can't Regulate Crypto, You are doomed to fail, John McAfee tells the US Government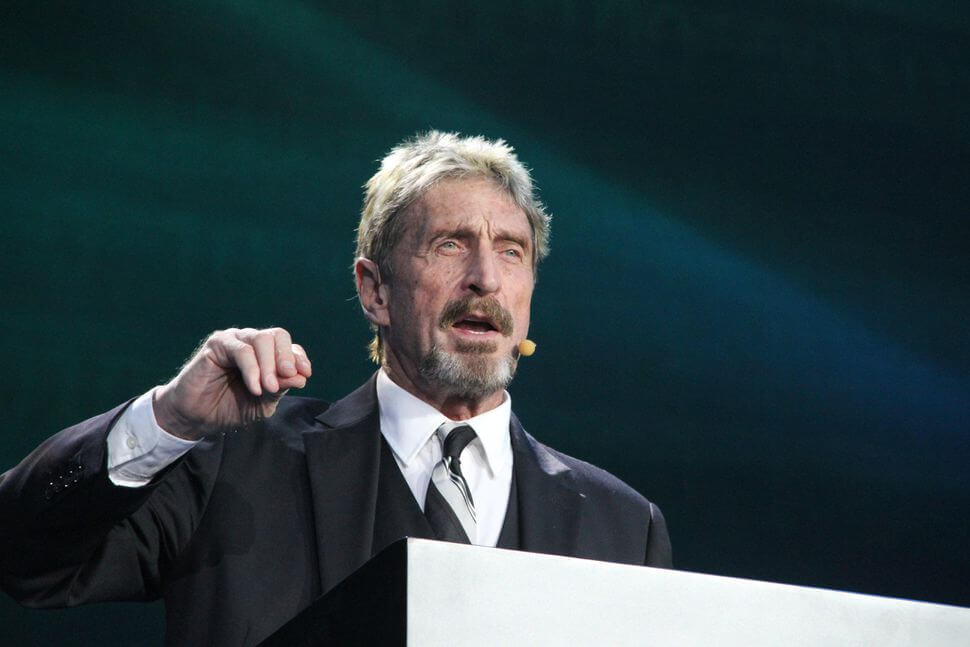 In a self made video posted on his personal twitter account, the creator of McAfee antivirus John McAfee has opened up on his opinion on government intervention in cryptocurrency and blockchain industry.
The doomed attempt to regulate crypto, and why it is doomed. pic.twitter.com/wd7hfiH4Ch

— John McAfee (@officialmcafee) July 12, 2019
In the Video, the strong and vocal crypto supporter made it known to the whole world that government intervention to regulate cryptocurrency is doomed to fail. He stressed that cryptocurrency is a private thing and that it is unwise for government to attempt to regulate it.
While comparing the government's history of regulating drugs to cryptocurrency, he said that regulations are designed to protect consumers and to make criminal activities more difficult. Regulations are to protect people from scams, schemes, coin artist and other bad actors. Giving an example, he pointed to the numerous fake twitter accounts impersonating him asking gullible people to send one BTC or half a BTC to an address and have five BTC sent back. And people do fall for these.
According to John, "anybody that stupid, you can't protect them". Eventually, we would need regulations to protect people from themselves. Continuing, he argued that you can't stop anyone from doing something to themselves in private. It is impossible, he concluded.
Coming back to Drugs and Regulations, the Cuban based crypto advocate said that the US has the greatest legislation and largest force to prevent drug uses and sale, but the country still remains one of the largest drug market on the planet in spite of all the government has done. The latest drug bust of a JP Morgan Container could testify to this.
Reiterating, he said, "you can't stop what someone does with their mind, body and money in private". Therefore as we are doing everything in crypto in our privacy, with our devices, then the government can't regulate crypto. Taking a swipe at the Politicians, he said "they do not understand it"
Concluding, he begged the politicians to "wake up".
John McAfee is currently in Cuba where he desires to run for the President of the United States in the forth coming elections. He has reported via twitter also of the government plans to apprehend him however, he has remained an open advocate for what cryptocurrency and blockchain mean to personal freedom. He aims to use the Presidential platform to tell the Americans and the world about Cryptocurrency and what it can do for every society.
With many voices including the US President and famous economist Nouriel Roubini coming to voice their issues with cryptocurrency, McAfee remains on