Citizens of Malaysia can now freely invest in cryptocurrency and trade the same on registered cryptocurrency exchanges according to the Shariah Advisory Council of the Malaysian Securities Commission.
This was revealed in the Invest Malaysia 2020 event this week by the Shariah Advisory Council which said via its Chairman Datuk Syed Zaid Albar in a panel session "The Securities Commission Shariah Advisory Council has resolved that in principle, it is permissible to invest and trade in digital currencies and tokens on registered digital asset exchanges"
Since cryptocurrency became a thing and gaining global relevance, some members of the Islamic communities have been reluctant to touch crypto considering how averse they are to non-shariah compliant products. 
This reluctance has made a good number of the nation's population to not get involved in cryptocurrency as Muslims represent a significant percentage of the total population. The Islamic Tourism Center describe the nation as multiracial state with Islam being the official religion constitutionally, though the shariah laws are only applicable to Muslims.
The revelation by the Shariah Advisory Council could fuel the growth of crypto products and innovation in the economy as there are only three registered cryptocurrency exchanges that are operating in the country of which are Luno, Sinegy Technologies and Tokenize Technology.
In the words of the Chairman of the Securities Commission, Datuk Syed Zaid Albar, it's "a really ground-breaking resolution by Shariah Advisory Council that could spur greater development and investment in digital assets…". 
While the resolve of the Council is not yet absolute, the Securities Commission's chairman said that, "once the resolution is finalised, we will issue further details"
Image credit: AsiaTimes
Prosecutor General in Russia proposes a system to tackle Crypto crimes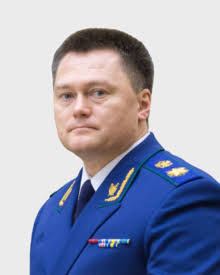 The sporadic increase in the crypto-related crimes recently has made the law enforcement agencies and the Russian government take preventive measures against tackling and detecting these criminal activities. The alarming rate of these crypto criminals is becoming insane of recent; the hackers, those that run Ponzi schemes, false investment schemes and a number of them. These activities have had effect on crypto as well. Government authorities in different countries have been warning citizens while some went as far as placing bans on crypto activities in their regions.
The prosecutor General of Russia, Igor Krasnov was the chairman of the meeting with the heads of law enforcement agencies of Russia. Members from central offices, agencies and bodies were present at the meeting. The prosecutor General called the attention of all present at the meeting to the annual increase in cybercrimes; hacks and those who were in a bid to hack Russian agencies, corporations and banks by using framework in other countries. He also included that new technologies are widely acting as a means to committing a number of crimes.
He stressed that the issue of crypto-related crimes has become a matter of urgency that required immediate attention. Krasnov noted that cryptocurrencies are now widely used by criminals for terrorism, corruption, drug trafficking among others. He noted that cybercriminals never cease to develop new styles of encrypted data to make their criminal activities hard to trace.
The Prosecutor General proposed creation of an automated system that will increase the prevention of cybercrime. He noted that the fast nature of cybercrimes will need a "real-time technology" to predict them before they occur and prevent their re-occurrence again in the nearest future. Russia is again giving attention to cyber crimes related to crypto. It was reported that a legal structure was drafted in November that gave security agencies to seize cryptocurrencies associated with fraudulent activities.
Image from tellereport.com