Coinbase In The Largest-Ever Acquisition of Earn.com
Coinbase has made history in the cryptocurrency space by making the largest acquisition of Earn.com for a fee of about $120 million. This is the second buyout in less than a week the San Francisco-based company is making
The two companies had held talks for months and rumour had it that the two companies were up to something. The terms and conditions of the deal were not disclosed , hoever, reports from TechCrunch says that it provided investors who had collectively given Earn.com nearly $120 million in funding over the years — with a positive return on their investment. That's in line with earlier reports, which said that the total compensation package would likely exceed $120 million.
Formerly known as 21 Inc, Earn.com launched as a Bitcoin mining startup and gradually evolved into a cryptocurrency-based professional networking platform that allows users to earn Bitcoin by answering emails and completing other similar tasks.
According to a statement given by the company, it is said to be developing an ERC20 token to power its platform in place of Bitcoin. This decision should not come as a surprise as Coinbase recently annouced its intention to add full support for ERC20 tokens to its range of products. To create a plain and level transition process, Earn.com said in a blog post discussing the acquisition that it will put its token launch "on the back burner" as it integrates its platform into Coinbase's ecosystem.
CEO Balaji Srinivasan, who will join Coinbase as its first chief technology officer. Prior to leading Earn.com, Srinivasan was a partner at Andreessen Horowitz, and he is Coinbase's most high-profile "acqhire" to date. This deal was Coinbase's second acquisition in as many business days. On Friday, the company announced that it had purchased Cipher Browser, a mobile Ethereum wallet that also allows users to access decentralized applications (DApps).
The company's sole employee — creator Peter Kim — joined Coinbase as an engineering team lead and will work to integrate some of Cipher's features into Toshi, Coinbase's mobile DApp browser. Also Coinbase also recently launched its first venture capital fund — Coinbase Ventures — which will provide industry startups with $15 million in early seed funding.
Zambia's Central Bank Declares, 'Cryptocurrencies are not legal tender'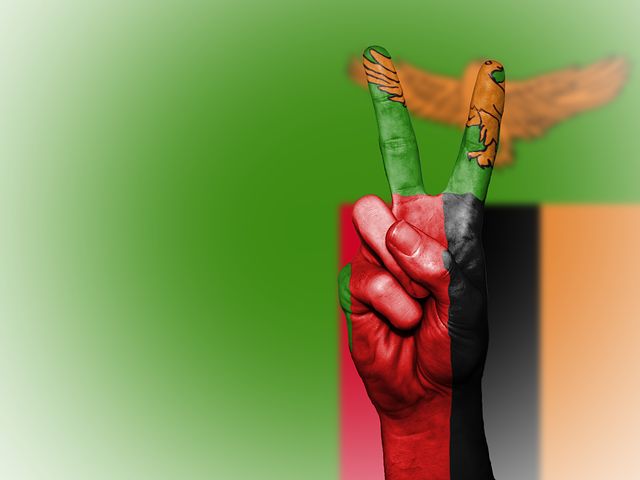 Zambia is just making its entrance into the blockchain space. However, the Southern African country is taking a different approach. The Zambian central bank has declared that cryptocurrencies aren't legal tender. The decree which was issued on October 12 cautioned those transacting in digital currencies as they will have no one but themselves to blame if the market should fail. Also, the Central bank of Zambia is trying hard to promote the value of its local currency, the Kwacha which appears to be depreciating in value.
Similar to most African countries, the Bank of Zambia (BoZ) does not have any authority nor regulatory framework over cryptocurrency investments or trading. For the BoZ to have any say over the cryptocurrency industry, it would need legal backing. This means that the parliament will have to amend the law to enable the BoZ have any authority over the cryptocurrency industry.
The Zambian central bank issued a statement on Friday warning people about the risk of investing in cryptocurrency. The BOZ claims that it has observed the alarming rate at which interest in cryptocurrencies is growing through the enquires they have received on the subject.  The statement released by the BOZ explained that although cryptocurrencies have some of the characteristics of money, such as being used as a means of payment, cryptocurrencies are not legal tender in Zambia.
The statement explains that the interest of the people and the integrity of the financial system in Zambia had to be maintained. The BoZ listed the following as the reason why cryptocurrency cannot be considered legal tender. For one, the BoZ bears the exclusive rights to issue notes and coins in the country according to Section 30 of the Bank of Zambia Act. Since the BoZ has not issued any cryptocurrency, they cannot be classified as legal tender.
Also, since the BoZ does not have a regulatory framework for cryptocurrencies, "the usage of cryptocurrencies are performed at owner's risk." The BoZ went on to list the risks associated with cryptocurrency usage. It adds, "Some of these risks include money laundering, financing activities of terrorism and general consumer protection risks such as fraud and hacking, to which in most cases, no legal recourse would be available to customers due to the unregulated nature of cryptocurrency-related transactions."
What do you think about Zambia's stance on cryptocurrency? Share your opinion with us in the comment section below.
Image credit: Pixabay
Disclaimer:
The Information provided on the website is designed to provide helpful information regarding cryptocurrency subjects. The content is not meant to be used, nor should it be used as a basis, foundational knowledge or prerequisite for decision making regards trading. Always do your own research and due diligence before placing a trade. We are not liable for any outcome based on any content found on the site.