Cointelegraph revealed last week that an ex- Facebook Vice President and Deputy General, Paul Grewal, was recently hired by Coinbase, a major cryptocurrency exchange, to lead its legal team. Grewal was also a onetime United States' Magistrate in California.
On the 8th of July, the reason why Grewal was appointed was revealed by Coinbase via their blog.
According to them:
Grewal will help "pave the way for the next phase of crypto awareness and adoption." The new Chief Legal Officer will also, lead the legal team as Coinbase partners with financial services regulators, and develop and release new products and services."
Coinbase revealed that during Grewal's five year tenure as a magistrate, he presided over a thousand cases and "played significant roles" in Apple v. Samsung and Oracle v. Google, two fundamental legal cases in the technological industry.
It should be noted that this Coinbase's big reveal emerged two months after Brian P. Brooks, its ex- Chief Legal Counsel, left the trade platform after working with them for two years. Brooks is presently engaged as head of the U.S. Office of the Comptroller of the Currency, a unit within the Treasury Agency.
What is uncertain is exactly what inspired Grewal's appointment. It is speculated that the recent class action against Coinbase's "data plumber" Plaid, filed right after Brooks' exit may have influenced it. The charge against Plaid is the allegation that he violated the privacy and data protection rights of millions of users by amassing and monetizing their financial transactions.
Dapper Labs raises $12M from Blockchain firms and NBA players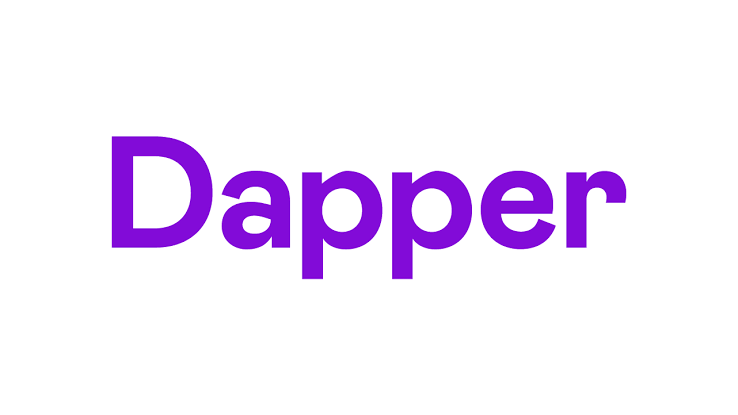 Dapper Labs Says it has raised $12 million from its latest investors for its flow blockchain. Dapper Labs are the masterminds behind the CryptoKitties and the NBA Top Shot project. Pro NBA players as well as notable blockchain companies were part of the investors that raised the $12 million fund.

The NBA players Andre Iguodala of Miami Heat, Spencer Dinwiddlie and Garrett Temple of the Brooklyn nets, JaVale McGee of Los Angeles Lakers, and Aaron Gordon of the Orlando magic were one of the new investors. Coinbase ventures and BlackTower capital were as well part of the investors.

Dapper Labs has now raised an approximate of $38 million dollars all together. Roham Gharegozlou, Dapper's founder and Chief Executive officer has said that the funds secured will be monitored to make "sure Flow can scale to the size of projects appealing to fan bases as big as NBA."
$1.2M in token sales
Dapper also stated that it has sold crypto-collectibles worth $1.2 million dollars to a number of early users on the two-month old experimental version of its NBA Top Shot platform. Top Shot players can buy non-fungible tokens (NFTs) used to depict certain moments in basketball history. Over 22,000 packs of these NFTs worth $1.2 million dollars have been sold on the beta platform.

Each NFT token represent a significant moment and they offer players an experience to see data and videos that each token depicts in multimedia form.

The CEO, Roham noted Flow blockchain can host tokens that feature 3DI animation. He stated it was built to ensure any of the token (NFT) has access to topnotch environments wile talking to Cointelegraph – "to make sure that any NFT has a chance to be able to access a high-throughput environment, have people build applications for them, [and] scale to billions of users".
Notable raise in Blockchain gaming firms
Blockchaingamer.biz data together with the recent fund raise of Dapper, a total whooping sum of $550 million dollars have been raised by Crypto gaming firms. This total comes from $336 million in sale of tokens, Initial Coin offerings (ICOs), $189 million from stocks and capital offerings in form of traditional investments and other fundraising techniques.

Last month, about $18 million was raised in total. Sorare, a fantansy soccer game raised $4 million in seed fund raise and Animoca Brands got $4.1 million from specific investors. DMarket was able to raise $6.5 million in June. Other companies like Horizen Blockchain Games and SuperTree raised $5 million and $2.5 million respectively in the first quarter of the year.

However, CEO of Animoca, Yat Siu has said the $550 million mark is just the inception as it is quite small compared to the current worth of gaming which is a $150 billion industry. He said while speaking to cointelegraph – "Gaming today is a $150 million industry and $500 million invested today is still a small amount, given both the potential in games as well as, we belive, the most viable path to mass adoption of blockchain, we think this will only grow more significantly".