Coinbase Hires Former Facebook Counsel as Head of Legal Department

Cointelegraph revealed last week that an ex- Facebook Vice President and Deputy General, Paul Grewal, was recently hired by Coinbase, a major cryptocurrency exchange, to lead its legal team. Grewal was also a onetime United States' Magistrate in California.
On the 8th of July, the reason why Grewal was appointed was revealed by Coinbase via their blog.
According to them:
Grewal will help "pave the way for the next phase of crypto awareness and adoption." The new Chief Legal Officer will also, lead the legal team as Coinbase partners with financial services regulators, and develop and release new products and services."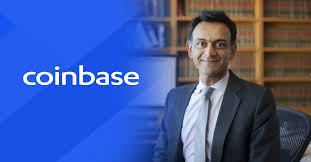 Coinbase revealed that during Grewal's five year tenure as a magistrate, he presided over a thousand cases and "played significant roles" in Apple v. Samsung and Oracle v. Google, two fundamental legal cases in the technological industry.
It should be noted that this Coinbase's big reveal emerged two months after Brian P. Brooks, its ex- Chief Legal Counsel, left the trade platform after working with them for two years. Brooks is presently engaged as head of the U.S. Office of the Comptroller of the Currency, a unit within the Treasury Agency.
What is uncertain is exactly what inspired Grewal's appointment. It is speculated that the recent class action against Coinbase's "data plumber" Plaid, filed right after Brooks' exit may have influenced it. The charge against Plaid is the allegation that he violated the privacy and data protection rights of millions of users by amassing and monetizing their financial transactions.