A blockchain, originally block chain, is a continuously growing list of records, called blocks, which are linked and secured using cryptography. Each block typically contains a hash pointer as a link to a previous block, a timestamp and transaction data. By design, a blockchain is inherently resistant to modification of the data. It is "an open, distributed ledger that can record transactions between two parties efficiently and in a verifiable and permanent way". For use as a distributed ledger, a blockchain is typically managed by a peer-to-peer network collectively adhering to a protocol for validating new blocks. Once recorded, the data in any given block cannot be altered retroactively without the alteration of all subsequent blocks, which requires collusion of the network majority.
Blockchains are secure by design and are an example of a distributed computing system with high Byzantine fault tolerance. Decentralized consensus has therefore been achieved with a blockchain. This makes blockchains potentially suitable for the recording of events, medical records, and other records management activities, such as identity management, transaction processing, documenting provenance, food traceability or voting.
The first blockchain was conceptualized in 2008 by a person or group known as Satoshi Nakamoto and implemented in 2009 as a core component of bitcoin where it serves as the public ledger for all transactions. The invention of the blockchain for bitcoin made it the first digital currency to solve the double spending problem without the need of a trusted authority or central server. The bitcoin design has been the inspiration for other applications.
The first work on a cryptographically secured chain of blocks was described in 1991 by Stuart Haber and W. Scott Stornetta. In 1992, Bayer, Haber and Stornetta incorporated Merkle trees to the design, which improved its efficiency by allowing several documents to be collected into one block.
The first blockchain was conceptualised by a person or group known as Satoshi Nakamoto in 2008. It was implemented the following year as a core component of the digital currency bitcoin, where it serves as the public ledger for all transactions on the network. By using a blockchain, bitcoin became the first digital currency to solve the double spending problem without requiring a trusted administrator and has been the inspiration for many additional applications.
In August 2014, the bitcoin blockchain file size, containing records of all transactions that have occurred on the network, reached 20GB (gigabytes). In January 2015, the size had grown to almost 30GB, and from January 2016 to January 2017, the bitcoin blockchain grew from 50GB to 100GB in size. The words block and chain were used separately in Satoshi Nakamoto's original paper, but were eventually popularized as a single word, blockchain, by 2016.
The term blockchain 2.0 refers to new applications of the distributed blockchain database, first emerging in 2014. The Economist described one implementation of this second-generation programmable blockchain as coming with "a programming language that allows users to write more sophisticated smart contracts, thus creating invoices that pay themselves when a shipment arrives or share certificates which automatically send their owners dividends if profits reach a certain level". Blockchain 2.0 technologies go beyond transactions and enable "exchange of value without powerful intermediaries acting as arbiters of money and information". They are expected to enable excluded people to enter the global economy, protect the privacy of participants, allow people to "monetize their own information", and provide the capability to ensure creators are compensated for their intellectual property. Second-generation blockchain technology makes it possible to store an individual's "persistent digital ID and persona" and are providing an avenue to help solve the problem of social inequality by "potentially changing the way wealth is distributed". As of 2016, blockchain 2.0 implementations continue to require an off-chain oracle to access any "external data or events based on time or market conditions [that need] to interact with the blockchain".
In 2016, the central securities depository of the Russian Federation (NSD) announced a pilot project, based on the Nxt blockchain 2.0 platform, that would explore the use of blockchain-based automated voting systems. IBM opened a blockchain innovation research center in Singapore in July 2016. A working group for the World Economic Forum met in November 2016 to discuss the development of governance models related to blockchain. According to Accenture, an application of the diffusion of innovations theory suggests that blockchains attained a 13.5% adoption rate within financial services in 2016, therefore reaching the early adopters phase. Industry trade groups joined to create the Global Blockchain Forum in 2016, an initiative of the Chamber of Digital Commerce.
Structure
A blockchain is a decentralized, distributed and public digital ledger that is used to record transactions across many computers so that the record cannot be altered retroactively without the alteration of all subsequent blocks and the collusion of the network. This allows the participants to verify and audit transactions inexpensively. A blockchain database is managed autonomously using a peer-to-peer network and a distributed timestamping server. They are authenticated by mass collaboration powered by collective self-interests. The result is a robust workflow where participants' uncertainty regarding data security is marginal. The use of a blockchain removes the characteristic of infinite reproducibility from a digital asset. It confirms that each unit of value was transferred only once, solving the long-standing problem of double spending. Blockchains have been described as a value-exchange protocol. This blockchain-based exchange of value can be completed more quickly, more safely and more cheaply than with traditional systems. A blockchain can assign title rights because it provides a record that compels offer and acceptance.
Blocks
Blocks hold batches of valid transactions that are hashed and encoded into a Merkle tree. Each block includes the hash of the prior block in the blockchain, linking the two. The linked blocks form a chain. This iterative process confirms the integrity of the previous block, all the way back to the original genesis block.
Sometimes separate blocks can be produced concurrently, creating a temporary fork. In addition to a secure hash-based history, any blockchain has a specified algorithm for scoring different versions of the history so that one with a higher value can be selected over others. Blocks not selected for inclusion in the chain are called orphan blocks. Peers supporting the database have different versions of the history from time to time. They only keep the highest-scoring version of the database known to them. Whenever a peer receives a higher-scoring version (usually the old version with a single new block added) they extend or overwrite their own database and retransmit the improvement to their peers. There is never an absolute guarantee that any particular entry will remain in the best version of the history forever. Because blockchains are typically built to add the score of new blocks onto old blocks and because there are incentives to work only on extending with new blocks rather than overwriting old blocks, the probability of an entry becoming superseded goes down exponentially as more blocks are built on top of it, eventually becoming very low. For example, in a blockchain using the proof-of-work system, the chain with the most cumulative proof-of-work is always considered the valid one by the network. There are a number of methods that can be used to demonstrate a sufficient level of computation. Within a blockchain the computation is carried out redundantly rather than in the traditional segregated and parallel manner.
Notorious Cryptocurrency Scams and How to Avoid Them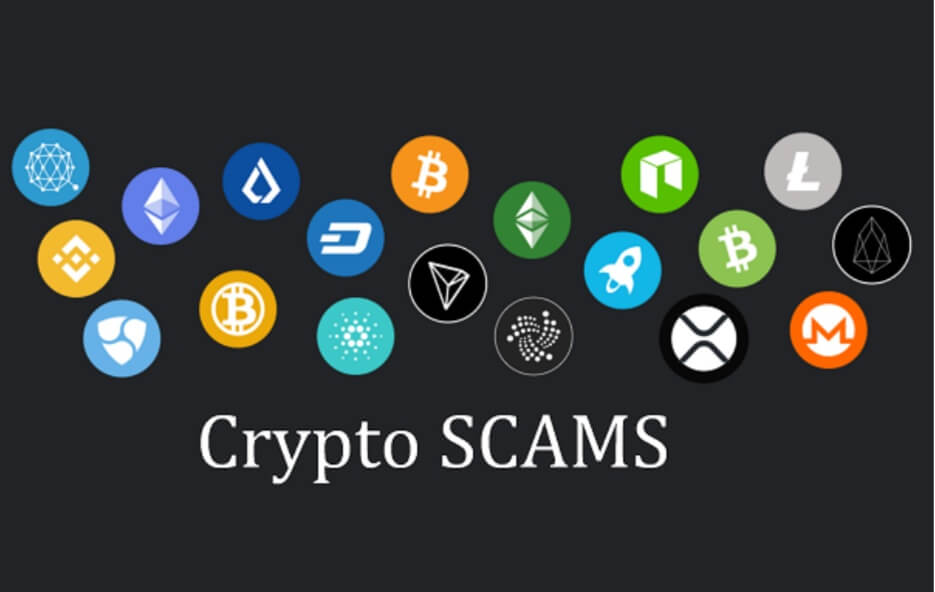 Cryptocurrency thefts, scams hit $1.7 billion in 2018 according to Reuters new York
People lost their Cryptocurrencies after it was stolen from exchanges and after being scammed  which was a massive increase of more than 400 per cent from the figures recorded In 2017 to about $1.7 billion, according to a report from U.S.-based cybersecurity firm CipherTrace
The growth of blockchain and cryptocurrency over the past nine years has changed the way the world looks at transactions and this has made a massive attraction for scammers and criminal who have tweaked their schemes to suit cryptocurrency making people run into heavy losses. There move has to be aided with the fact that Cryptocurrencies are decentralised virtual peer-to-peer currencies. This means that the currency exists online only and is not controlled by a bank, treasury or country, making it free from regulation and government over sight.
Whether or not you believe cryptocurrency is the "IT", we can both agree to the fact that frantic investments attract crafty individuals seeking to prey on trader greed. That is, the prospect of quick riches can blind some people to the risks and enable crooks to lure them into scams with dubious products and services. Here are some of the most notorious cryptocurrency scams and how to avoid them.
Social media give away fraud
Anyone can be prey to hackers, even legitimate coin issuers. Sometimes notable figures in the crypto space such as Vitalik Buterin or Andreas Antonopoulos, and many others that offer giveaways are impersonated. You cannot trust Facebook or Twitter accounts, especially unverified accounts. If a person claims to belong to an ICO or to be its founder, think twice before you reply to their offer or make a contribution. Whenever you read "Send 2 or 3 ETH to this address and receive up to 20 ETH in return", that is a pure scam. Crypto is money and nobody is giving away good money for free. If someone is truly promising you a tenfold reward, be realistic – it is too good to be true? Before you actually send money to the person, make sure the source is real and trustworthy. You could also look through the company's website, read comments about it from reliable sources, and, most importantly, try to make contact with real employees on Telegram or other social media channels to figure out what is truly going on.
Fake Initial Coin Offerings (ICOs)
ICOs are a means of raising funds for newly launched cryptocurrencies. Investors in ICOs receive tokens in the new cryptocurrency. Over the past year, Investors have pushed billions of dollars into more than 1,000 ICOs. While many ICOs are legitimate, a large number have no real business plans or technology behind them. In a recent study, 80% of the ICOs conducted in 2017 were described as scams. The US Securities and Exchange Commission (SEC) recently filed fraud charges against two ICOs, stating that they were sold on the basis of fraudulent claims. China has also banned the sale of ICOs, and many individuals familiar with fraud have described Initial Coin Offerings as the biggest scam ever. Fake ICO scams can be found here.
Fake websites
Phishing attacks are very common cryptocurrency scams. The main strategy is imitating popular exchanges by purchasing web domains and Google ads. This fake website may look similar to the original, but once you type in your credentials, it directs you to a special platform to proceed with your contribution. Fake webpages can be identified by the appearance of tiny dots beneath the URL characters. Also, the absence of "Secure" and "https" markers before the website's URL can be a warning sign of a fake site. It is often advised to type the exchange URL directly into the address bar yourself. Also, ensure you enable some sort of multifactor authentication for all your accounts. This may seem too much, but adequate security demands extra measures.
Ad scams
We should take caution of ads leading to phishing sites. Recent examples of such ads include Google Ads to cloned exchanges and Reddit ads to Trezor hardware wallet sale offers. Its common practice to always bookmark the legitimate URL and not to visit other URLs even if they look similar. Chrome extensions like Metamask block phishing sites.
Fraudulent Emails
Scammers often send emails announcing fake ICOs, enabling them to steal a significant amount of money. It is not quite difficult to impersonate a real cryptocurrency issuer, it's important to have this in mind and remain sceptical of emails concerning ICO.

If you do receive any of such email, pull up any previous emails received from the company and compare the layout and signatures. Also, be on the lookout for grammatical errors and ensure that the email address has been verified by the official website.
Finally
Your approach to the security of your investment will determine your success in it, as there are a lot of ways cryptocurrency can benefit your business as long as you proceed with a reasonable degree of scepticism and care. Despite the growing number of fraudulent projects, there are numerous prestigious projects and groups that make investing in cryptocurrency worthwhile. It is a surety that fraud is prevalent wherever big money is involved, and these scammers tend to use more or less the same tricks, each adapted to fit new scenarios.
Thus whenever you are visiting a new website, see something that looks too good to be true, or you are accessing information using your private details, be cautious.
Security measures are fundamental: Trust only authentic websites and cryptocurrency exchanges, and be suspicious of crypto mobile apps and all emails promoting an ICO.