Bitcoin Mining- What You Need to Know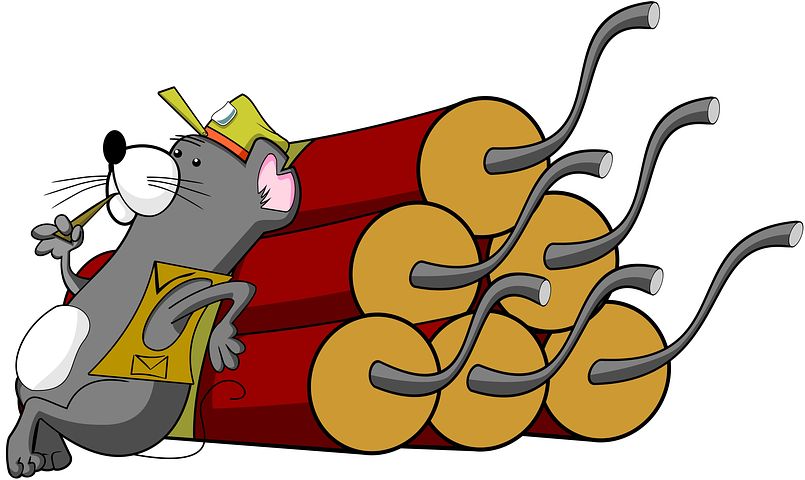 The image that comes to mind when you think of the term "mining" would be digging goal or coal out of the ground or a cave. But Bitcoin mining has nothing to do with physically digging coins out of the ground. Bitcoin mining is similar  to gold mining, this is because gold exist underground all you have to do is mine to get them out. Similarly, bitcoins already exist in the protocol's design. In 2009, Bitcoin when was introduced as the first cryptocurrency in the world, it needed little more than a PC to mine bitcoins. But today, it's not the same as using a home PC anymore.
Running a Node
The first thing you need to know is that mining bitcoins is legal and you can accomplish this by running SHA256 double round hash verification processes to provide the needed security for the Bitcoin Network public ledger and to validate Bitcoin transactions. The mining speed for Bitcoins is measured in hashes per second. Miners are equally rewarded for the efforts to release the bitcoins. Usually the higher the computing power you hold, the greater your reward.
Miners run nodes which are powerful computer running the bitcoin software to find the key that will open that releases the bitcoins. When a miner finds the key, he gets a reward of 25 newly generated bitcoins. Currently, there has been 1,789,546,951.05 attempts to find the key.  Every four years, the bitcoin reward for verifying transactions will halve to 12.5 new bitcoins, the next will occur in  2020-21. The Bitcoin network uses a number of randomly selected nodes which helps the network reduce the problem of double spending each time a user attempts to spend the same digital token twice.
Mining Hardware
To mine bitcoins, you will need a bitcoin wallet to hold what you earned. You will also need a mining software one of the most popular is the GUIMiner. When you launch the software, it begins mining on its own searching for magic combination that will be the key to unlocking the block of transactions. The program runs faster and continually and the more powerful the PC is, the faster it will generate bitcoins for the miner. Miners apply the hash function to the combination of the mystery number they guessed and the data in the block. The hash you will get will start with a pre-ordered number of Zeros. You will stand a better chance of getting the correct number before your competitors if you have a powerful hardware, a faster processor and electricity. You can also join a pool this will mean that you could use cheaper hardware. Mining bitcoins isn't as hard as it sounds you might just need a lot of energy to mine.
What do you think about Bitcoin Mining? Share your opinion with us in the comment section below.
Image credit: Pixabay
Disclaimer:
The Information provided on the website is designed to provide helpful information regarding cryptocurrency subjects. The content is not meant to be used, nor should it be used as a basis, foundational knowledge or prerequisite for decision making regards trading. Always do your own research and due diligence before placing a trade. We are not liable for any outcome based on any content found on the site.
Us Congressman admits that bitcoin is an unstoppable force
The announcement of Libra as a cryptocurrency has hit the crypto community with a lot of reactions, especially from the US government. The plight of bitcoin has also seen so much attention especially from naysayers in Congress although this week we experienced a turn of events in the opposite direction as United States politicians accept the fact that bitcoin had always been beyond their control which feeds the narrative that the overall fight against cryptocurrencies is probably as a result of the fact that the government fears the power of decentralisation inherent in cryptocurrencies of massively adopted.
A disruptive innovation the government cannot stop
Even though what the blockchain technology offers is way beyond cryptocurrencies they have both been erroneously interchanged even by elite persons who have little or no knowledge about it as we see clearly reflecting in a tweet made by the President of the United States only a few days ago saying that.
I am not a fan of Bitcoin and other Cryptocurrencies, which are not money, and whose value is highly volatile and based on thin air. Unregulated Crypto Assets can facilitate unlawful behavior, including drug trade and other illegal activity….

— Donald J. Trump (@realDonaldTrump) July 12, 2019
In his speech on the 17th of July Congressman Patrick McHenry, who represents North Carolina's 10th District stated clearly to lawmakers that attempts to stop bitcoin were utterly useless especially owing to the fact that other governments who have tried to do the same in the past have failed. His view runs in sharp contrast to other congressmen making the headline over the subject matter.
McHenry also said that "some politicians want us to live in a permission society where you need to come to government, ask for its blessings before you can even begin to think about innovating. Those are the politicians that would rather kill it before it grows"
His view was welcomed amongst most cryptocurrency enthusiasts as it reflected a lot of objectiveness and little or no hatred for this innovative technology unlike the majority of his fellow congressmen such as Brad Sharman who also found himself in the spotlight due to his dubious claims about bitcoin's affiliation with Crime.
For McHenry whether or not there was legislation over this subject matter it was still going to make no difference as bitcoin was always going to prevail, and that if this was going to be possible, it probably would have been done since 2009 by an adversary.
However this goes, bitcoin has come to stay.