Beepmagnet Chairman To Deliver Blockchain Lecture at WHAF Annual Leadership Conference
Dr. Gilead Okolonkwo- who just recently got awarded a Doctorate in Zambia, was also nominated for Global Excellence in the forthcoming World Habitat Ambassadors Foundation Annual Leadership Conference. He will be speaking on Use Cases centered around Blockchain Technology.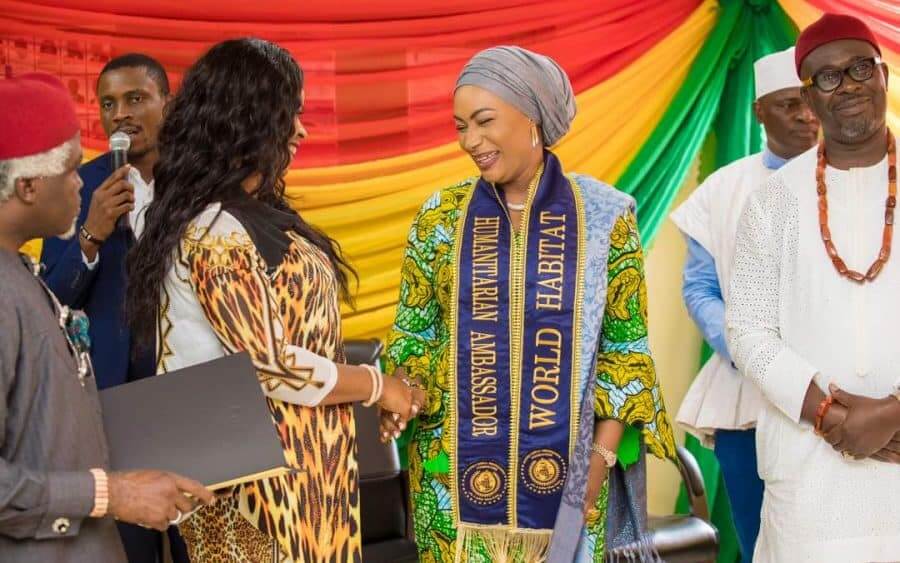 World Habitat Ambassadors Foundation (WHAF) Holds her Annual Leadership Conference and Honours on the 13th April 2019. This event is full-packed with the Rich value from distinguished personalities from around the world that will grace the event who are committed to sustainable living across the world. The goals and objectives of WHAF have been promoting a conducive living society for all. This has attracted great personalities, distinguish supporters, policymakers, diplomats who are interested in promoting decent living for the masses.
This year, the theme is " Effective leadership; its role in securing and ensuring a sustainable Habitat 2.0." The event is scheduled for April 13th, 2019. Awards will be given to carefully selected personalities across Africa who have contributed positively to their communities. This year's conference has a Plus Touch As Technology came on the spotlight for sustainable global habitat. Amb Dr. Gilead Okolonkwo Chairman Beepmagnet Intl Group will be speaking on the subject: Blockchain Technology: The catalyst for Economic Growth and Social Empowerment for Africa.
Dr. Gilead Okolonkwo– who just recently got awarded a Doctorate in Zambia, was also nominated for Global Excellence-(Enterprise and innovative leadership) alongside other distinguished personalities such as His Excellency, Lt. General (Dr) Seretse Khama Ian Seretse Khama, former President of the Republic of Botswana, Karima Rhanem; President of the International Centre for Diplomacy, United Nations renowned Magna faith, Minister of Administration and Public Safety; Hon. Judah Nancy Cassel, Republic of Liberia, Hon. Diepreye Abaye Leghemo.
BeepMagnet Intl group is pleased to identify with WHAF as we promise to use technology as our defector strength to support a decent living for humanity. We are committed to using Technology to advance Economic growth and social empowerment join Dr. Gilead Okolonkwo as he expands on this subject.
According to Chairman Beepmagnet Int'l Group, his presentation will be centered on use cases of Blockchain technology, with a case study of BMCT blockchain. A technology powered by Beepmagnet Intl group, we are pioneer providers of blockchain consumer loyalty. BeepMagnet is focused on proof of use of BMCT blockchain through the following blockchain applications
a. Sisibox application
b. BMCT wallet application
c. Mobdoctor application
d. Qdiscount application.
I want to extend special appreciation and thanks to the leadership of WHAF Governing council, principal consultant Ambassador Hillary and Chairperson Hon. Erica Thomas for Recognising personalities who are contributing in their space to impact value within their immediate and extended Environment. This gesture is so appreciated that it encourages us to do more for humanity.
On my part as a blockchain enthusiast, we will not rest as we are committed to educating, sensitizing, and innovating technology which is the key for African economic growth and social empowerment. Africa must not be left out in contributing to solving problems with blockchain solution , our mission is to create an Africa model to empower as many women as possible, take them out of the unemployed dependent class through our blockchain applications, one of which is Sisibox: this is our Gift to Africa from Beepmagnet international Group.
Catch Dr. Gilead Live on Inside Blockchain
Block.one Launches a Social Media App, "Voice"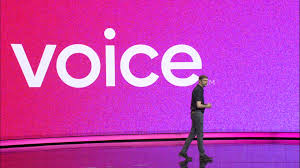 Block.one, the firm behind EOS, on 1st June 2019 announced that it is introducing a blockchain-based social media, Voice, that will bring alignment and transparency to social media users. This was made open at the company's June 1 event at the DC Armory in Washington, DC. which drew about 300 attendees who included industry influencers, developers, investors, media and members of the community.
Block.one claimed that "Social media is fundamentally broken and is in need of a complete overhaul." Noting that Voice will be launched on EOS public blockchain and therefore is a more transparent social media platform for the world. And hence, the value of good content gets circulated right back into sustaining the community, not corporate bottom lines as it will return to users. Voice is then meant to cultivate creation, sharing, discovery, and promotion of contents by real users, not bots and fake accounts just like on Facebook or Twitter and users will directly benefit from their ideas and engagement on the platform.
Voice will be on the public blockchain of EOS and it will allow for alignment and transparency – no hidden algorithms nor invisible interests.
Brendan Blumer, CEO of Block.one, who opened the company's June 1 event at the DC Armory in Washington, D.C. with the announcement of Voice said that "the truth is, current social media platforms are designed to use their users." However, pertaining to Voice, he said, "just look at the business model. Our content. Our data. Our attention. These are all incredibly valuable things. But right now, it's the platform, not the user, that reaps the reward. By design, they run by auctioning our information to advertisers, pocketing the profit, and flooding our feeds with hidden agendas dictated by the highest bidder. Voice changes that."
Is Block.one Capable of this Social Media Revolution?
Block.one is well positioned to lead this social media revolution because its first product, EOSIO, was a global initiative to build a more scalable, secure and flexible blockchain framework that enable people to reimagine, rebuild and restore trust in the systems enterprises. Its success with EOS has led to it offering early backers a huge returns for their investment. And notably, the numerous networks built on the EOSIO software are consistently the most used public blockchain platforms in the world, accounting for upwards of 70% of all blockchain activity. For example, Everipedia and Galaxy Digital LP are such networks that utilized EOSIO network. Security, privacy and ease-of-use will always be critical in Block.one's projects.