News of the criminal demand of $7.5 million worth of Monero following major ransom ware attacks on Telecom Argentina S.A have hit the media just a week after the most brazen twitter hack of the century.
The twitter hack saw over a $100 thousand worth of cryptocurrencies donation turn out to be one of the most audacious brazen online scam ever.
The employees of Telecom Argentina S.A have revealed that these ransomware attacks have been on since last week Wednesday. Initially they did not avert their minds to the fact that these may be an online systems attack.
They swept the unusual situation aside as one of those insignificant IT glitches, but to their surprise the criminals have damaged the company's IT systems and continue to have it on lock.
During their interview with a Spanish site, elperiodista.com, unnamed workers at Telecom Argentina S.A revealed that they had been warned not to open their electronic emails or their files. This move backfired as one Twitter user, Alex Cruger, disclosed that the criminals hit them with further threats.
It appears that the criminals have demanded a ransom of $7.5 million in Monero (XMR) which they declared must be paid before the 21st day of July. The criminals promised not to unlock the company's system until the ransom is paid.
Worse still, they warned that if the requested sum is not paid before the date communicated, the company will have to pay double the requested ransom.
Following this unusual ask for a huge sum in Monero, intelligent stakeholders have taken it upon themselves to understand the rationale behind why the sum of money has to be in Monero and not any other type of currency.
The CEO and Founder of Mana Security, Tim Ismilyaev, explained that:
"It's especially strange to ask for $7.5M in monero – it's about 13% of daily trading volumes and would significantly impact the price."
He maintained that there could be more than meets the eyes with this brazen systems attack followed by a major Monero (XMR) ransom ask.
Monero happens to be privacy-centric; because of this, a number of trading platforms have delisted the crypto coin for that reason.
Ismilyaev highlighted that because the coin has lower liquidity on trading platforms, many investors will rather not use it for large cash outs. He continued that "99% of ransomware attacks use bitcoin for this reason."
He believed that "attackers don't expect Telecom Argentina to pay such a big check, but they probably already have Monero and want to sell it for a better price after the price pump."
What remains at large is whether or not Telecom Argentina will negotiate with these terrorists.
Dapper Labs raises $12M from Blockchain firms and NBA players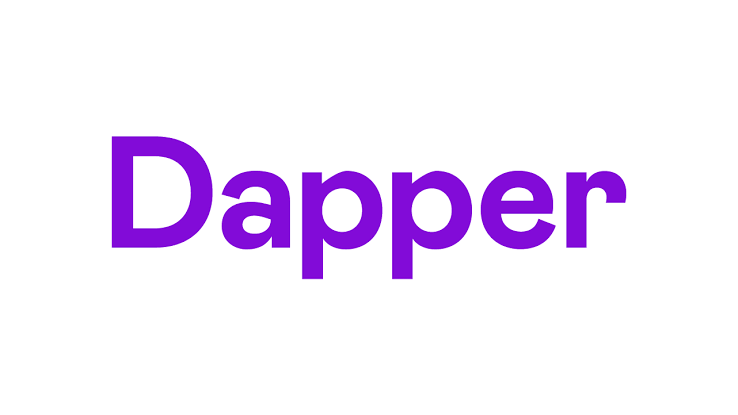 Dapper Labs Says it has raised $12 million from its latest investors for its flow blockchain. Dapper Labs are the masterminds behind the CryptoKitties and the NBA Top Shot project. Pro NBA players as well as notable blockchain companies were part of the investors that raised the $12 million fund.

The NBA players Andre Iguodala of Miami Heat, Spencer Dinwiddlie and Garrett Temple of the Brooklyn nets, JaVale McGee of Los Angeles Lakers, and Aaron Gordon of the Orlando magic were one of the new investors. Coinbase ventures and BlackTower capital were as well part of the investors.

Dapper Labs has now raised an approximate of $38 million dollars all together. Roham Gharegozlou, Dapper's founder and Chief Executive officer has said that the funds secured will be monitored to make "sure Flow can scale to the size of projects appealing to fan bases as big as NBA."
$1.2M in token sales
Dapper also stated that it has sold crypto-collectibles worth $1.2 million dollars to a number of early users on the two-month old experimental version of its NBA Top Shot platform. Top Shot players can buy non-fungible tokens (NFTs) used to depict certain moments in basketball history. Over 22,000 packs of these NFTs worth $1.2 million dollars have been sold on the beta platform.

Each NFT token represent a significant moment and they offer players an experience to see data and videos that each token depicts in multimedia form.

The CEO, Roham noted Flow blockchain can host tokens that feature 3DI animation. He stated it was built to ensure any of the token (NFT) has access to topnotch environments wile talking to Cointelegraph – "to make sure that any NFT has a chance to be able to access a high-throughput environment, have people build applications for them, [and] scale to billions of users".
Notable raise in Blockchain gaming firms
Blockchaingamer.biz data together with the recent fund raise of Dapper, a total whooping sum of $550 million dollars have been raised by Crypto gaming firms. This total comes from $336 million in sale of tokens, Initial Coin offerings (ICOs), $189 million from stocks and capital offerings in form of traditional investments and other fundraising techniques.

Last month, about $18 million was raised in total. Sorare, a fantansy soccer game raised $4 million in seed fund raise and Animoca Brands got $4.1 million from specific investors. DMarket was able to raise $6.5 million in June. Other companies like Horizen Blockchain Games and SuperTree raised $5 million and $2.5 million respectively in the first quarter of the year.

However, CEO of Animoca, Yat Siu has said the $550 million mark is just the inception as it is quite small compared to the current worth of gaming which is a $150 billion industry. He said while speaking to cointelegraph – "Gaming today is a $150 million industry and $500 million invested today is still a small amount, given both the potential in games as well as, we belive, the most viable path to mass adoption of blockchain, we think this will only grow more significantly".