Bitcoin at $50K exceeds Facebook Valuation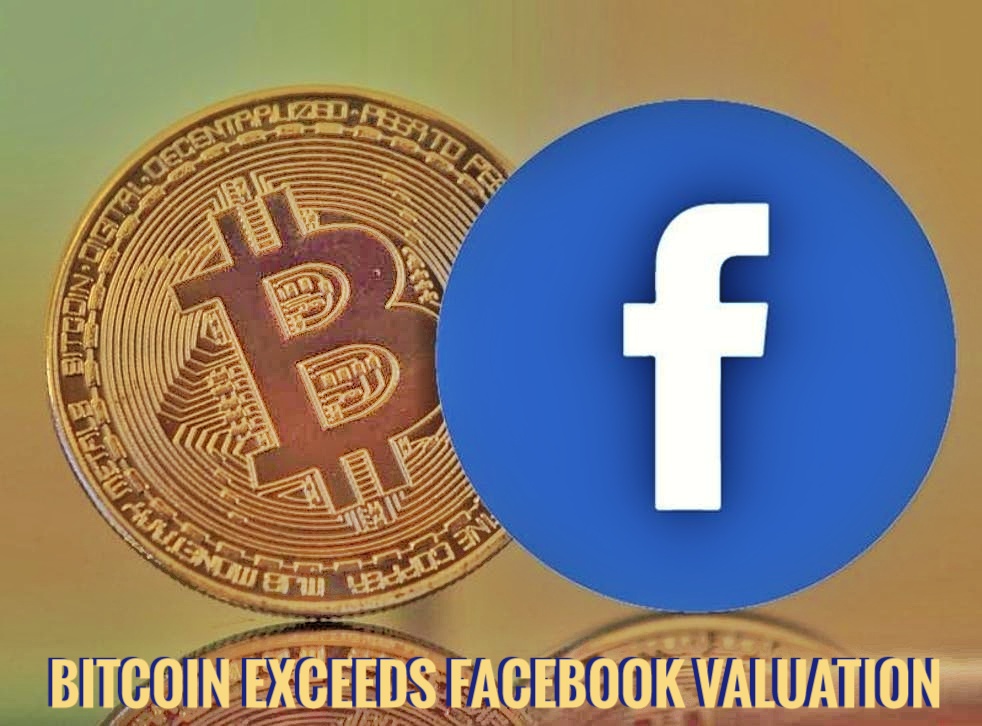 Bitcoin has demonstrated its Kingship again as it exceeds the social media giant valuation making it the top 8 most valuable assets on the planet.
On Monday around 15:00 UTC, it was reported globally that Facebook services were down. The downtime was due to a buggy upgrade. The bug resulted in both employees and users unable the access Facebook services.
Instagram and WhatsApp were also down at the time. The downtime lasted for about six hours. As a result, Facebook stock was down by over 5% on Monday.
As Facebook's valuation falls, Bitcoin valuation was on the rice. As at Tuesday, 5th of October, Facebook's valuation was below Bitcoin with a difference of six billion dollars.
Bitcoin is currently trading over $50,000 as at Monday. This is the second time in a month Bitcoin has stood at the $50,000.
The largest cryptocurrency is currently trading at a 4% gain over the past 24 hours. The current rise in price and the fall in Facebook's stocks have put Bitcoin as the 8th largest asset by market capitalization. Facebook sits just below Bitcoin with a market capitalization of $935 Billion.
Under the list of most valuable assets in the world, the second largest cryptocurrency exchange Ethereum (ETH) sits at number 19 with a market capitalization of $406 billion.
The top most valuable assets according to their valuation before Bitcoin are Gold ($11.16T); Apple ($2.33T); Microsoft ($2.16); Saudi Aramco ($1.97T); Google ($1.81T); Amazon ($1.64T); and Silver ($1.27T).
The global downtime of Facebook services and the rise in the price of bitcoin these few hours is the product of this new valuation status. Will Bitcoin continue to retain this position even as Facebook recovers from the crash of the market?
Facebook is currently up by 2.2% at a price of $333.6 while Bitcoin trading above $50k and it is up by 2.63%.
What do you think of this story? Share your comments below.