Yellow Card Raises $15M in Series A Funding, Becomes Africa's Fastest Growing Cryptocurrency Exchange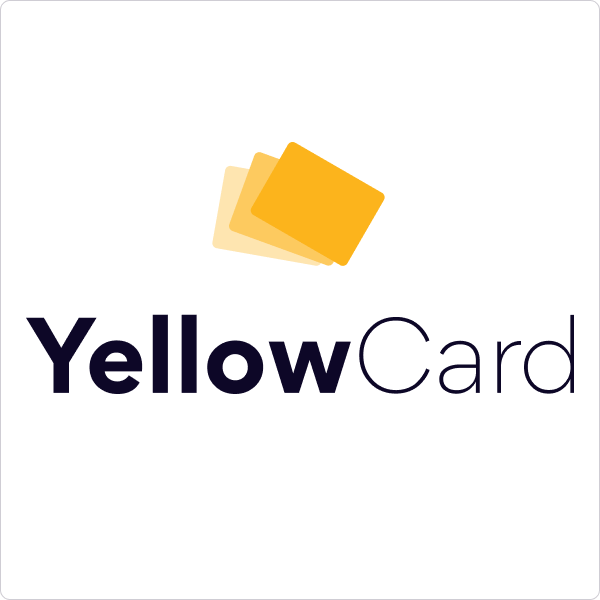 African cryptocurrency exchange Yellow Card has just announced it raised $15M dollars from a Series A Funding round. The disclosure was made in a blog post by the company in the early hours of today, 27th September, 2021. This has set new records for the crypto exchange as the fastest growing exchange in the continent as no other exchange has achieved such a feat.
The Series A funding round was aimed at expansion of operations of the company in Africa and beyond according to the blog post by Yellow Card. The funding series was led by several companies. Valar Ventures, Third Prime, Castle Island Ventures with participation from Square Inc, Blockchain.com Ventures, Coinbase Ventures, Polychain Capital, BlockFi, Fabric Ventures, Raba Partnership, MoonPay, GreenHouse Capital, and more were some of the mentioned companies that led the Yellow Card Serie A Funding. 
The Co-founder of Yellow Card, Chris Maurice stated how important the funding was to the company. He noted that it will enable the company to be more efficient in its delivery of crypto services;
"Our mission has always been to make cryptocurrency accessible anywhere and everywhere across the African continent. Now, we have the backing to make that a reality, alongside an amazing team of investors who share our vision."
An official of Valar Ventures, James Fitzgerald commented on the just concluded funding round and gave accolades to the Yellow Card for being central to making the feat achievable. He also attested to the fact that Valar supports Yellow Card's vision;
"Africa is poised to benefit tremendously from cryptocurrency's potential to transform financial services,We believe in Yellow Card's vision of a Pan-African cryptocurrency platform. What cemented the deal is their multi-national team, which we believe has the local knowledge, technical expertise, and unequivocal passion to address the basic financial services needs of the continent."
However, the chief Bitcoin Officer of the company, Munachi Ogueke also noted that the funding has empowered the company to make crypto accessible across the African continent;
"This raise is a validation that Africa has a major place in the crypto industry. With the access that Yellow Card brings, powered by this raise, we can now let crypto proliferate and be a reliable enabler for people across the continent."
About Yellow Card
Yellow Card is a Pan-African cryptocurrency exchange that allows users to buy and sell cryptocurrencies such as Bitcoin, Ethereum, Tether (USDT) among others. Its service is currently available in more than 10 African countries. Users can buy using cash, credit or debit cards. It was launched in 2018 and since then the team has been committed to making cryptocurrencies accessible to Africans. As of today, Yellow Card remains the fastest cryptocurrency exchange in Africa.