Yellow Card Launches New Features; Adds in-app Bitcoin Wallet, Purchase Crypto With Credit/Debit Card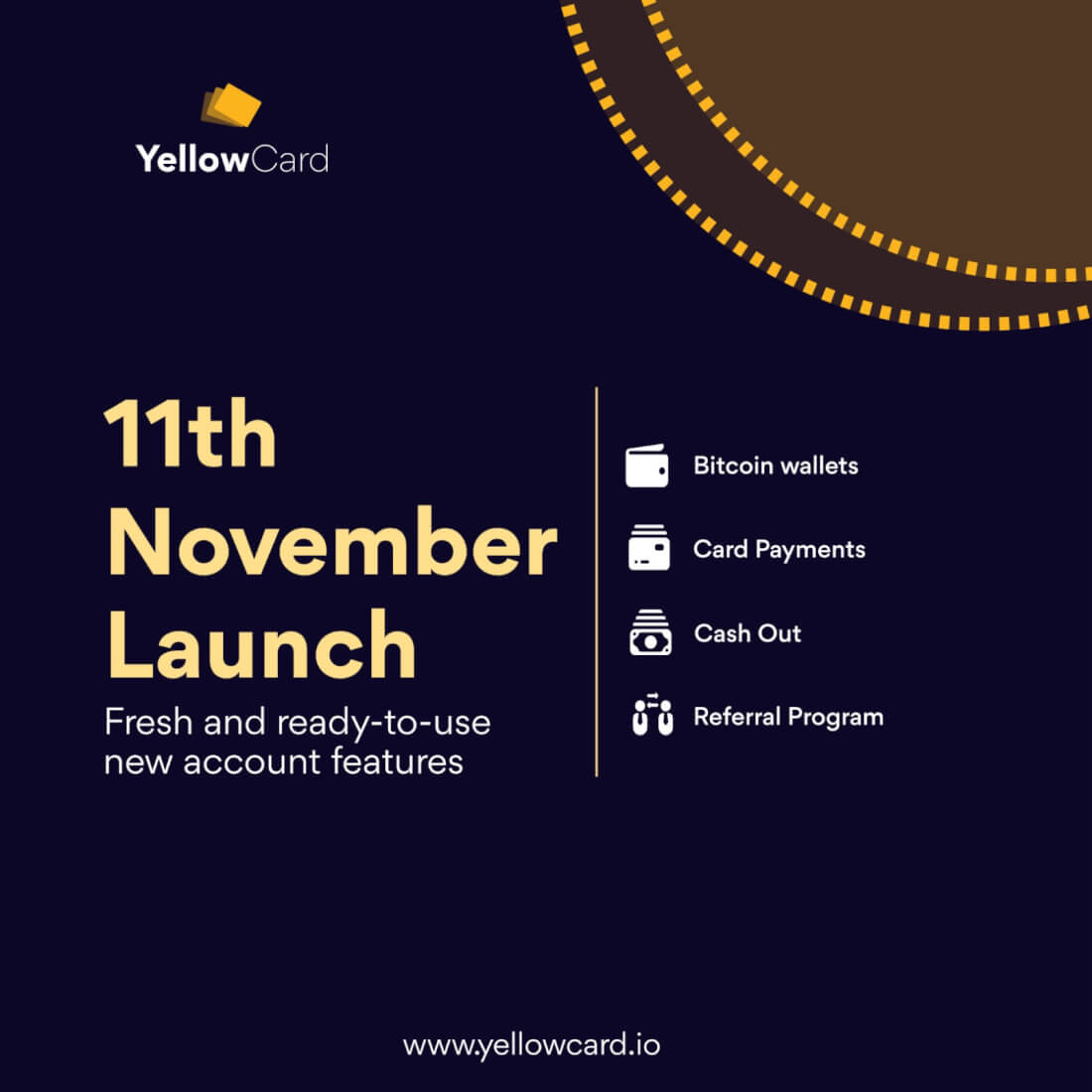 Yellow Card has launched new features to ease the purchase, sale and withdrawal of cryptocurrency in the Nigeria.
The new features which was launched yesterday, the 11th of November, 2019 now features an in-app Bitcoin Wallet; and it allows Nigerians to purchase cryptocurrency with their debit or credit cards.


Users of the Yellow Card product can now also convert crypto to the naira without having to go through anymore inconvenient processes.


Speaking on the launch of the new features, CMO, Yellow Card, John Colson said
"When Yellow Card first came to Nigeria in May 2018, we were blown away by the demand for the product. Previous, I don't think we fully understood the impact this product could have. This release means so much to us because it's another step toward fulfilling our mission "financial inclusion for all".
The debit and credit card feature according to Yellow Card is only available in Nigeria and will be released to other nations soon.


Yellow Card also added the Merchant App that lets users earn by selling Bitcoin thus increasing their revenue stream through commissions and other incentives.
In addition to the Merchant App, Yellow Card launches its Referral Program where users can now receive 20% of trading fees whenever they refer a friend to Yellow Card and that friend buys or sells crypto.


According to John Colson,
"At Yellow Card, we believe that using our platform should be rewarding. Referring your friends to our platform should come with benefits."
Yellow Card says it will expand to other African countries before the year ends bringing more rich features to its users such as multi-currency support, SMS portal for featured phones, Stablecoins, Savings, additional crypto wallet support, Lending, Securities and Staking.
Yellow Card will continue to work to bring features that support our mission of financial inclusion, John Colson concluded.