US Tech Billionaire Says Govt Should 'do nothing' about Crypto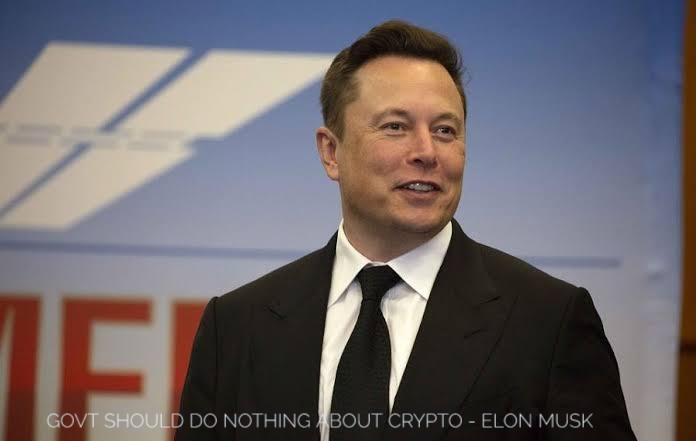 American businessman and tech billionaire said the government should do nothing about crypto regulation. 
Entrepreneur Elon Musk spoke on Tuesday at a conference in California. Elon said it's not possible to destroy cryptocurrency, rather governments can work to slow down it's development.
The electric automobile company CEO has become a symbol in the blockchain and cryptocurrency space for quite some time now. Elon Musk revealed several months ago and Telsa had bought bitcoin.
He's also actively involved in the dogecoin cryptocurrency. While Elon Musk has come under critical criticism, he has also been verified vocal about cryptocurrency and what it means for society moving forward.
Elon talked about the concept of de-centralizing state power. He said "I suppose cryptocurrency is fundamentally aimed at reducing the power of a centralized government and they don't like that"
CryptoTvplus reported two days ago Jamie Dimon, CEO at Jpmorgan who called anyone who buys cryptocurrency with borrowed money a fool. 
Jamie Dimon and Elon Musk are opposites of each other concerning bitcoin.
While Elon Musk seemed to care for what cryptocurrency stands for, Jamie Dimon even after saying it could go up five times more, said "I don't care".
What do you think of this story? Share your comments below.