Jose Mourinho Becomes the First Manager to Receive a Fan Token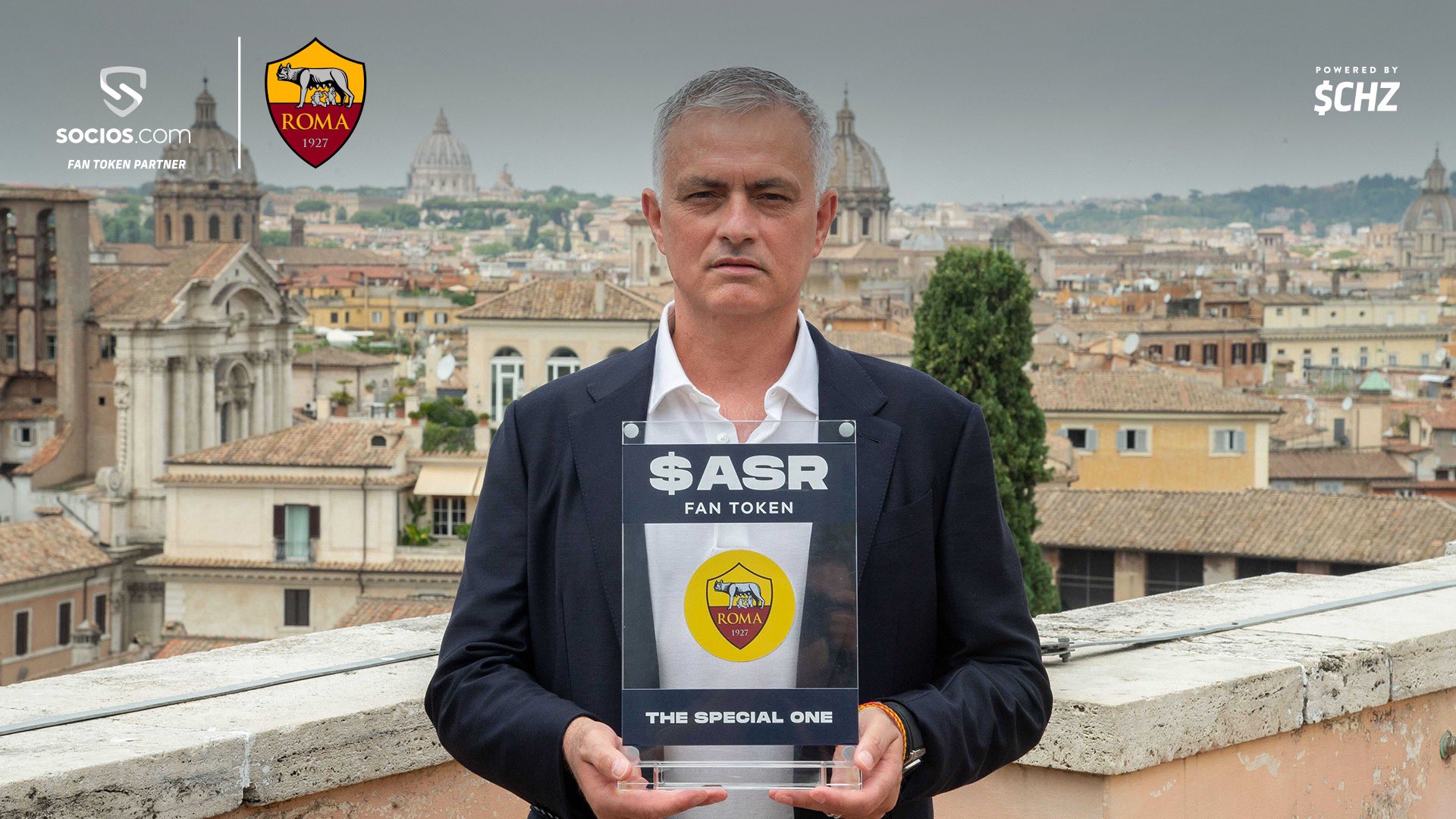 Football Coach, Jose Mourinho has become the first manager to be award a Fan Token. This was announced via a publication made on the Socios.com platform.
The Special One has a long history with Socios clubs.

How well do you remember his past encounters with our partners?

👉🏻 Play: https://t.co/d2Z87Xjhcx pic.twitter.com/wasjbZ0z5q

— ☘️Socios.com (@socios) July 8, 2021
Socios is a fan engagement platform that enables fans interacts with sport teams and organization. Jose Mourinho's career in the sport industry has been a long one. Born in the 1963, he started his coaching career in the year 2000 at Benfica, a professional club based in Lisbon, Portugal.
Between the year 2001 and 2002, he was managing the Club Uniao de Leiria which was based in Central Portugal. A year later, Jose Mourinho would be working again in another football club in Porto, Futebol Clube do Porto also known as FC Porto. He was in FC Porto until 2004 when he assumed a managerial position at the English Football Club, Chelsea.
He was in Chelsea until 2008 when he again commenced work at the Italy based football club, Inter Milan and worked between 2010 and 2013. In 2013, he returned to Chelsea and was there until 2015.
Between 2016 and 2018, Jose Mourinho was in the English football club of Manchester United from where he moved onto Tottenham Hotspur, another English football club in 2019. Mourinho is to resume at his new Italian football club, AS Roma as head coach.
In AS Roma, Mourinho according to the terms of his contract to run until 30th June, 2024.
Mourinho's exploits in the football world is without understatement. He won the UEFA Champions League with two different football clubs as well as a winning the Premier League three times.
Mourinho's work in the entire football industry has attracted a lot of fans and he has gain global recognition for his work heading the various teams all through his career.